WSOP.com Review
Product is rated as
#4
in category
Poker
| | |
| --- | --- |
| Bonus Offer | 9 |
| Game Variety | 9 |
| Interface | 8 |
| Payment Options | 9 |
| Customer Support | 8 |
100% up to $1,000 + $50 Free Play Terms:
New player accounts only
90 days to clear
50 APPs to release $5 in bonus
Valid in NJ and NV only
Who has not dreamed of winning the WSOP Main Event Championship with multitudes of fans and ESPN coverage? The World Series of Poker (WSOP) is the most well-known and historic tournament poker series globally. Annually held in Las Vegas, Nevada, the WSOP Main Event attracts thousands of entries along with the hopes and dreams of becoming champion.
However, those living in New Jersey and Nevada don't need to wait all year to play in the WSOP. Instead, you can play online poker through WSOP.com with a hefty welcome bonus offer that awaits new players. Read on as my expert review covers all the ins-and-outs of this historical online poker room.
Largest Weekly Tournament Guarantee
The many positives of WSOP Online give little to no downside to playing at the largest online poker network in the United States. The welcome bonus offer of WSOP is made even more lucrative with new player freeroll tickets. Moreover, the player pool is large enough that you can play cash games if you choose. Finally, the most significant weekly multi-table tournament guarantees are just the icing on top of an already tremendous online poker experience.
PROS
Largest weekly MTT Guarantees
Variety of active cash games that run
24/7 Customer Support
Most player traffic overall
New player freerolls
CONS
Slow phone support
Software interface needs updating
WSOP.com Welcome Bonus Offer
Here at WSOP.com, it does not matter if you're a seasoned poker pro or newbie. Either way, once you make a new player account along with your first real-money deposit, you get a fantastic two-part WSOP.com welcome offer:
100% Deposit Match up to $1000
$50 Free Play
7 Welcome Week Freeroll Tickets
Your first real money deposit matches 100% up to $1,000. Note that there is a minimum deposit of $10 to be eligible for this bonus. Then, the second you start playing real-money cash games or tournaments, you earn APPs or Action Player Points. Then, these APPs unlock your deposit match bonus.
For every 50 APPs earned, $5 of your bonus funds unlocks into your player account. Keep in mind that if you deposit an amount with an odd increment less than multiples of $5, the remainder is not eligible for the bonus. In detail, depositing $53 would only make your bonus only $50; the remaining $3 is not eligible.
After you make your first real money deposit of at least $10, receive seven tickets worth $100 each towards freerolls. Additionally, these freerolls are only available to new players. Thus, the player pool for these freerolls is low, making them exceptionally worthwhile for your time.
Freerolls occur on:
Monday, Wednesday, Friday at 4 pm
Tuesday, Thursday, Saturday at 7 pm
Make sure to use these freerolls tickets as they do expire within seven days.
Download the WSOP.com client either on your desktop or mobile device.
Create and register your new player account.
Make a real money deposit of at least $10 and up to $1,000.
Valid and verified real-money account and first-time deposits.
A minimum deposit of $10.
Bonus releases as you earn APPs or Action Player Points.
The maximum amount for the bonus is $1000.
Earn 50 APPs to release $5 in bonus funds (amounts less than $5 are not eligible).
Must fulfill APP requirements within 90 days of bonus credit to the account.
Bonus money deposits within 72 hours of eligibility.
7 Welcome week freerolls tickets.
The promotion began on 1/19/20 and is ongoing.
How to Release the WSOP.com Bonus
Most importantly, make sure to release your bonus funds within 90 days of the bonus crediting to your player account. Otherwise, you do forfeit the remainder of the bonus money not released.
The bonus releases as you earn APPs, so the best way to release the bonus is by playing real-money poker cash games. Due to tournaments taking longer to finish, cash games are the quickest way to release the bonus. Additionally, make sure to use the Welcome Week Freerolls tickets in your account. For the freerolls, check your player account for which Welcome Week Freerolls you are eligible to play.
Overall, WSOP Online has the highest amount of ongoing poker promotions.
Check out some various ongoing poker promotions that run throughout the year:
Reload Bonuses
Random Player Appreciation Tournaments
Happy Hours that earn you even more points
BLAST Poker Leaderboards
SNG Leaderboards
Freerolls
Enough to keep any poker player interested, you can also battle it out for the illustrious WSOP Player of the Year award.
WSOP.com Player of the Year
See your screen name beat out the rest by accumulating enough points to become Player of the Year. Additionally, receive a whole host of perks, benefits, and prizes, such as:
Additional $10,000 cash prize
Exclusive WSOP.com Player of the Year ring
$1,000 WSOP.com Online Bracelet Entry for next year's WSOP
$500 WSOP.com Online Bracelet Entry for next year's WSOP
25 Seat Scramble Ticket for next WSOP
The WSOP.com Online Poker Player of the Year runs from Jan. 1 through Dec. 31 of each calendar year. Each tournament awards points towards Player of the Year and may even have multipliers. However, Sit & Gos and other restricted events are not applicable towards POY points.
The brand of WSOP is known worldwide for hosting the most prestigious live poker series and the crowning of the Main Event champion yearly. Even more, here at WSOP.com, the player pool is large enough even to support a random Stud poker game during busy Sundays. Notably, this seldom happens at some of the smaller online poker rooms.
Thus, I expect nothing less of WSOP.com to be top-notch in terms of poker game offerings and player traffic. With such a large amount of poker games and tournaments offered, I invite you to join me as we journey through all that WSOP.com has to offer.
At WSOP.com, count on over $250,000 in multi-table tournament guarantees every week. Rain or shine, this is the typical guaranteed minimum. However, WSOP is continuously running special promotions and tournament series, which means that the minimum guarantee is only increased.
Happening daily, check out:
$10,000 Daily
$15,000 Daily
Tuesdays are a special day that holds the most popular WSOP.com weekday tournament:
Also, kicking off the weekend, there are special Saturday tournaments:
$10,000 Saturday
$20,000 Monthly Saturday
Finally, Sundays are the biggest day of the week for tournaments on WSOP.com:
$100,000 Sunday
$8,000 Weekly Sunday
$30,000 Weekly Sunday
$10,000 Weekly Sunday
$50,000 Monthly Sunday
This tournament is the biggest tournament of the week at WSOP.com and is considered their flagship event. Additionally, there are daily $100k Freerolls to give you a chance to win your way into a seat for free or buy-in for a fraction with satellites running throughout the week.
Finally, the Sunday $100k runs at 6 pm ET or 3 pm PT for buy-in for $320, if you opt to buy-in directly.
| Poker Room | MTT Name | Buy-in | Guarantee |
| --- | --- | --- | --- |
| WSOP.com | $100k Sunday | $320 | $100,000 |
| PokerStars | Sunday Special | $200 | $40,000 |
| partypoker | Sunday $35k | $215 | $35,000 |
Indeed, WSOP.com boasts the biggest guarantee in terms of the Sunday Major tournament comparison.  However, note that the buy-in is also the highest compared to the other online poker rooms. Although the buy-in is higher by around $100 give-or-take, the guarantee of $100k is more than double the competition. Thus, this means that the player pool for this specific tournament outranks the competition.
At WSOP.com, there's a variety of cash games along with different ranges of stakes. Definitely, cash games are falling behind multi-table tournaments in terms of popularity. On the other hand, there is a large enough player pool to find active cash games primarily at the lower stakes of hold'em.  
Ultimately, hold'em is the most popular form of poker cash games. There's also a player pool that is healthy enough to support some higher stakes tables as well. During peak evening hours, there are typically about ten tables of cash games running. Also, the highest stakes that usually run throughout the week is $10/20 for no limit hold'em.
Texas Hold'em No Limit:
$0.01/$0.02
$0.05/$0.10
$0.10/$0.20
$0.25/$0.50
$0.50/$1.00
$1.00/$2.00
$2.50/$5.00
$5.00/$10.00
$10.00/$20.00
$25.00/$50.00
$100.00/$200.00
In addition to the stakes above up to $10/20, Texas Hold'em Fixed Limit has:
Admittedly, there are less active or lower stakes tables running of Omaha. Nonetheless, WSOP.com offers No Limit/Pot Limit/Fixed Limit varieties of Omaha. The most popular of the three is Pot Limit Omaha or PLO, for short.
No Limit and Pot-Limit Omaha:
$0.01/$0.02
$0.05/$0.10
$0.10/$0.20
$0.25/$0.50
$0.50/$1.00
$1.00/$2.00
$2.00/$4.00
$3.00/$6.00
$5.00/$10.00
$10.00/$20.00
$25.00/$50.00
In addition to the stakes above up to $10/20, Fixed Limit Omaha has:
$15.00/$30.00
$30.00/$60.00
Stud is the least popular variety of the traditional poker cash games offered. Thus, you may see just one active table at micro-stakes during high traffic times.
Fixed Limit 7 Card Stud:
$0.02/$0.04
$0.05/$0.10
$0.10/$0.20
$0.25/$0.50
$0.50/$1.00
$1.00/$2.00
$2.00/$4.00
$3.00/$6.00
$5.00/$10.00
$10.00/$20.00
In these satellites, you are all-in every hand. In fact, you do not even need to be logged in. WSOP.com places you all-in, and the tournament runs in a heads-up match fashion until there is a winner. Moreover, these satellites are rake-free and in a no-limit format.
If you are logged in and win, you will receive a pop-up message or your next successful login. Typically, these all-in satellites pay out some type of tournament seat or tournament ticket.
There's also a superior offering of sit & gos at WSOP. Again, no limit hold'em reigns supreme as the most popular version. However, you will find sit-n-gos with the following poker variants:
No-Limit Hold'em
Pot-Limit Omaha
Omaha Hi/Lo
Typically, during high traffic hours, around 10 to 20 active sit-n-gos are running. Particularly if you are joining one lower in stakes, it does not take long to fill.
No time commitment? No problem, WSOP has you covered with BLAST Poker. Simply put, it is a 4-handed, Super Turbo, Texas Hold'em, Sit & Go.
Before you begin, the prize pool is determined not just by the number of players but with a multiplier. The drawing varies between 2x and up to 10,000x the buy-in of the BLAST Sit & Go.
Once the tournament begins, there is also a BLAST Timer in play. When time runs up, the remaining players are all-in until a winner is determined. Notably, the higher the multiplier, the longer the BLAST Timer has on the clock.
Choose from the following BLAST Sit & Go buy-ins:
WSOP Real Money Poker Mobile App
Previously, the WSOP mobile app was plagued with issues. However, the problems were not as much related to functionality, rather than just being outdated.
For example, frustration with the mobile app occurs when a pop-up constantly asks you to click to stay signed in. In detail, if you do not click on the pop-up in time to confirm that you are still playing, the WSOP.com mobile app logs you out. Ultimately, this proves to be frustrating because when you are playing a multi-table tournament, there are times when you do not need to act continually, especially if you are not in a hand.
Finally, a downside to the mobile app is you cannot convert WSOP Points to get cashback. This feature is only available on the desktop client.
Yet, an update was recently released that purports to fix the majority of the issues. Indeed, there were even improvements to the mobile app:
All In Action Call
Ability to switch between phone calls and back to the WSOP mobile app without logging out
Ongoing promotions now appear in the lobby
Smoother ability to play Blast Poker and the regular poker games on mobile
Multi-table ability
Using your mobile device, go to the WSOP.com main website.
Now, click on 'Play Now.'
Follow the steps to download and install. You may need to allow downloads from 'Unknown Sources' to save the wsop.com_nj.apk or wsop.com_nv.apk file for Android devices.
Finally, click 'Install' and follow the directions to finish the installation process.
WSOP.com Desktop Client Interface
Overall, there is not much to gripe about the WSOP regarding the functionality of the software. The software is functional, and additionally, it runs smoothly with very few incidences of crashing or freezing.
Usability is high because of the various filtering options available to find the desired games. You can also easily resize, tile, or cascade your active poker tables, making multi-tabling an easy process. Easily take notes on other players and opponents, which are stored directly in the client. Finally, customize and individualize settings to your own liking with four-color decks or other visual layout modifications.
The only real criticism of the WSOP.com desktop client software is that visually, it just appears outdated. For example, when downloading the software, there is still the visual aspect of a download reminiscent of Windows versions of yesteryear.
How to Download Desktop Client
Head to the WSOP.com main website, click on 'WSOP Online Poker.
Now, click on 'Play Real Money Poker.' 
Finally, hit the red 'Download' button and follow instructions for download and installation.
Payment Methods and Withdrawal Limits
Bank Transfer
Discover
MasterCard
PayNearMe
PayPal
Play+
VIP Preferred
VISA
The minimum deposit amount is $10 for any of the payment methods listed.
For withdrawals, there are a few factors to keep in mind. Firstly, you need to have previously deposited with the withdrawal method. Secondly, if you have not used the withdrawal method as a deposit in the past 12 months, it may no longer be available to you. Finally, you need to complete any verification that WSOP requests within 14 days, or your withdrawal request may be canceled.
| Payment Methods | Minimum Limits | Payout Time |
| --- | --- | --- |
| VIP Preferred e-Check | $10 | 5 Business Days |
| PayPal | $20 | 3 Business Days |
| Cash at Cage | $50 | 36 Hours |
| Play+ Card | $10 | 3 Business Days |
Maximum withdrawal limits are dependent on your method chosen.
The Caesars Play+ Prepaid Card is a fantastic option for you to fund your account and make withdrawals easily. Save time and frustration from carrying cash, heading to the bank, and looking for ATMs.
Additionally, you get immediate access to your winnings once your withdrawal is processed. Finally, the Play+ card is accepted where Discover cards are along with most ATMs.
The WSOP Online Poker room is legal and licensed in the following states: New Jersey and Nevada. In New Jersey, the Division of Gaming Enforcement grants and licenses each online gaming operator. In Nevada, the Gaming Control Board acts as the regulatory board. Playing on a legal and licensed operator means that the relevant gaming control boards ensure compliance with laws and regulations.
WSOP.com Company Review
Parent Company:
Caesars Entertainment Corporation
Software:
Dragonfish Technologies
International Licenses:
Canada, United Kingdom, Egypt, South Africa
Phone:
(855) 218-6232
Email:
[email protected]
New Jersey
License Regulator: New Jersey Division of Gaming Enforcement
Internet Gaming License: NJIGP 19-007
Casino Partner: Caesars Atlantic City Hotel & Casino
Nevada
The parent company of the World Series of Poker, whether live or online, is Caesars Entertainment Corporation. Formerly, until 2010, the parent corporation was known as Harrah's Entertainment. In July 2020, Eldorado Resorts and Caesars completed the largest United States casino merger.
Dragonfish Technologies power the WSOP.com platform. Also, Dragonfish is owned by 888 Holdings, the parent company of 888poker. To this end, this is the reason that WSOP NJ, WSOP NV, and 888poker in Delaware share a player pool.  
Expansion and Shared Liquidity
Technically, online poker is available in:
Pennsylvania
Michigan
West Virginia
In Pennsylvania, WSOP has already been approved for the necessary licenses to begin operations. However, the launch date for WSOP PA keeps getting pushed back. For now, WSOP PA should launch in 2021.
The reasons behind the slow launch in PA are two-fold: 1) online poker just does not make up a considerable percentage of gaming revenue, and 2) there is no shared liquidity available in the Keystone State.
As of right now, there is shared liquidity between Nevada and New Jersey. Also, shared liquidity exists in Delaware and New Jersey for 888poker. The Wire Act litigation could throw the future of shared liquidity into no man's land. Therefore, WSOP feels no rush to launch.
For West Virginia, no online poker operators have launched yet. Very likely, the reason no gaming operators are in a rush to bring online poker to the state is due to the small population, which leads to a small player pool. Once you combine that with no expansion of shared liquidity, it makes sense, there is no online poker despite legalization.
Thus, it seems the next likely state that WSOP will launch in is West Virginia.
Setting limits is vital for anyone who engages in online gaming. Gambling responsibly means that you need to determine these acceptable limits. Thus, at WSOP.com, you can set the following limitations:
Time Limit
Tournament Limit
Deposit Limit
Loss Limit
Buy-in Limit
You can set and re-adjust your limits on your 'My Account' page from the 'My Profile' menu. Also, you can contact customer support for additional help.
If you need an even more serious limitation, you can take a break and request a cooling-off period. This limitation can be set for as little as one month up to five months. However, you need to contact customer support to enact this limitation.
Finally, you can request online for self-exclusion through your 'My Account' page. This limitation blocks your account, and you will not be able to access or re-activate your account. Additionally, these measures stop you from all online gambling operators and casinos.
Again, the WSOP brand is owned by Caesars Entertainment. Thus, while there are not other WSOP branded products, Caesars online products are listed below along with William Hill, which was purchased for a staggering $3.7 billion .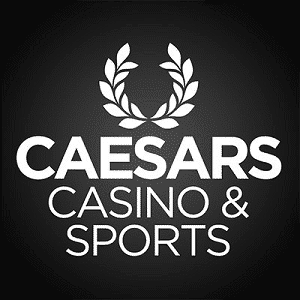 Baccarat
Blackjack
Jackpot Slots
Roulette
Video Poker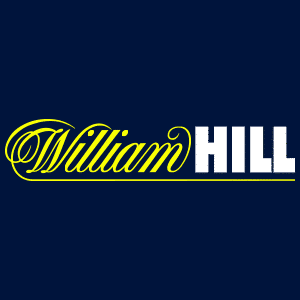 Baccarat
Blackjack
Card Games
Jackpot Slots
Roulette
Slots
Table Games
Bet-Builder
In-play Betting
Live Streaming
WSOP.com Poker Rewards Program
The Poker Rewards Loyalty program at WSOP.com awards you for every raked hand. Admittedly, the Rewards Program is a little complicated. First, you earn APPs, WSOP's form of points. These APPs then translate into Loyalty Levels, which either occur on a monthly or yearly basis. Finally, you can then convert your APPs into real money cashback or otherwise, known as rakeback through WSOP Points.
On the bright side, you are automatically enrolled in the Poker Rewards Program from the get-go as soon as you start playing real-money cash games. On the other hand, the Rewards Program needs a fair bit of explaining due to the different types of points, multipliers, and requirements.
With APPs, there is a difference in how you earn them through cash or tournament play. APPs are essential because they determine your loyalty status. Notably, your loyalty level is calculated on the last day of each calendar month on EST hours.
Cash ring games: earn 2 APPs for each $1 in rake contributed at the table. APPs break down your contributed portion of the rake down to the hundredths.
Tournaments: earn 2 APPs for each $1 in tournament fees paid. APPs are awarded in fractions down to the hundredths.
Here is the breakdown of WSOP.com Levels. Note that the Champions Club is a Yearly Level compared to the rest, which is calculated monthly.
| WSOP Level | APPs Required | WSOP Point Multiplier |
| --- | --- | --- |
| Player | 0+ monthly | 0x |
| Bronze | 200+ monthly | 4x |
| Silver | 750+ monthly | 10x |
| Elite | 1,500+ monthly | 12.5x |
| Champions Club | 20,000+ yearly | 16x |
Once you earn some WSOP Points, the idea is to turn these into cash. A minimum of 1,000 WSOP Points in a transaction is required.
However, the key conversion rate is:
100 WSOP Points converted equates to $1 in your player account.
To convert, go to 'My Profile' then, 'My Rewards' and finally, 'Convert.'
Although the Rewards Program at WSOP.com is a bit complicated, it is worthwhile. Moreover, you can even link up your Caesars Rewards account with your WSOP.com account.
When you link your Caesars Rewards to your WSOP account, receive 1 Tier Credit for every 1 APP earned.
Note that it does take time for the Caesars Tier Credit to hit your account from WSOP play. These Tier Credits will usually be credited by the second week of the following month. On the other hand, these Tier Credits count towards the overall Tier Score for the whole calendar year.
A significant aspect of WSOP.com is the separate phone and email addresses for each state. In this manner, all NJ or NV inquiries are dealt with more quickly. Yet, my advice is to stick with email, Live Chat, the WSOP forums, or the FAQs. Basically, avoid using phone support unless it is necessary.
Unfortunately, phone support often places you on hold for 15 minutes or longer. On the other hand, issues and concerns are typically resolved. Thus, my problem is simply the hold times connected with contacting phone support.
New Jersey
Phone: (855) 218-6232
Email: [email protected]
Live Chat: Available from 3 pm – 11 pm
Help Desk with FAQs: Available on website
WSOP Forums: Available on website
Nevada
Overall, if you are even the least bit interested in playing online poker, WSOP.com should be a top choice. Firstly, WSOP Online boasts the biggest player pool. Thus, this, in turn, gives you larger tournament guarantees plus more of a variety of cash games and sit & gos to play. Also, the software may look a bit outdated but, functionality wise it works well. Finally, the welcome bonus offer is worthwhile, considering the additional freeroll tickets.
Specification:
WSOP.com Review
Licenses

NV

NJ

Payment Options

Bank Transfer

Discover

MasterCard

PayNearMe

PayPal

Play+

VIP Preferred

VISA

Poker Games
All-in Satellites, BLAST Poker, Cash Games, Hold'em, Omaha, Poker Tournaments, Sit-n-Gos, Stud