Vermont Online Gambling | Is Gambling Legal in Vermont?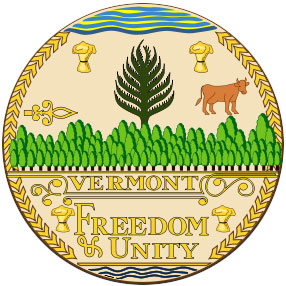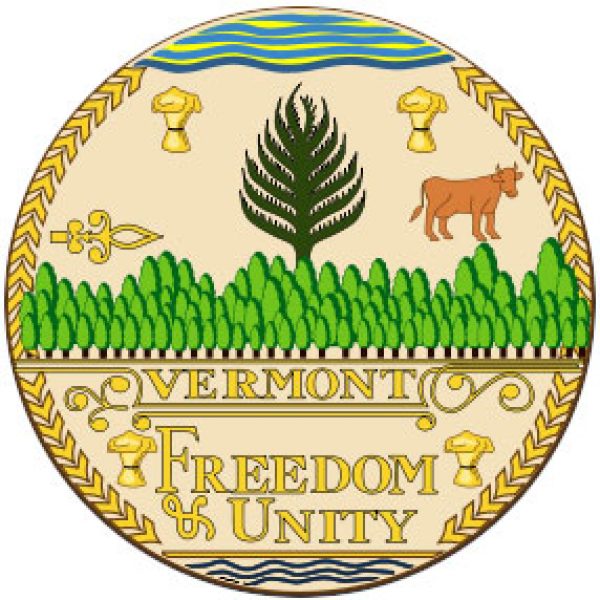 Legal Online Gambling In Vermont
This state is neither strict nor accepting of online Vermont Gambling based on its present state laws. Though Vermont prohibits gambling, with exception to non-profit organizations raising charity, residents of the state can gamble online without stipulation. However, there are no legally operating online gambling sites within Vermont.
Additionally, there are not any tribal nation owned casinos present in the state; however, lawmakers are in the process of proposing bills that would appropriate some new, less limiting, gambling options. For instance, Bill H-0781 was enacted in 2013 and introduced online lottery ticket sales to the state. However, State Statute 2133 still stands strong on the prohibition on any card, dice, or table games where real money is involved. Though the Green Mountain State does not seem to be effectively progressing towards the legalization of gambling, there are still several safe and promising options in online wagering for Vermont residents.
The gambling industry has never been extensive in Vermont. In fact, the only introduced bill on opening the state's first land-based casino was shot down in 2013. Although state regulation and licensing of gambling are still being decided on by a legislative committee, Vermont does not necessarily disagree with the idea of furthering online gambling options within the state. With that being said, Vermont residents have access to multiple types of online gambling, and though some sites are unlicensed and unregulated, the state has yet to prosecute a single online gambler. Despite this, it is highly recommended that you avoid offshore websites, as these are both unregulated and unsafe to play on due to their lack of licensing.
What Types of Gambling are Legal in Vermont?
Even though gambling options are limited, Vermont permits certain forms of online wagering for its residents. The legality of online gambling may not always be definite, but Vermont is clear that licensed horse racing, fantasy sports, and games of skill are allowed under federal and state law. Residents can place wagers on a variety of sites based in the United States that are fully licensed, regulated, and managed on American soil. Legitimate websites give you the reliability you deserve so that you can feel safe when crediting your online betting accounts.
Will Legalization of Online Gambling Occur in Vermont?
It is safe to say that online gambling such as online poker and Las Vegas-style betting will not be legalized anytime soon. The reason being:
Vermont's strict prohibition of land-based gambling prevents online options
Residents are subject to a minor fine through state statute 2141 claiming it to be an offense to win or lose money by play or hazard of any game.
The "Vermont Gaming Commission" has yet to be established toward regulation, licensing, and management of gambling in the state.
Online Horse and Greyhound Racing
Although Vermont does not regulate online horse and greyhound racing, it permits its residents to make real money wagers on credited sites that are still within bounds of United States gambling laws. There are several regulated sites that are available for any time wagering to Vermont residents. Many residents also commute to states such as Massachusetts or Connecticut that have land-based tracks.
Best Horse racing and Greyhound site:
TVG

TVG horse and greyhound betting host a plethora of sponsored horse racing events each year, being one of the leading legal sites in the industry. With constant easy access to several tracks using either the TVG mobile app or watching the TVG television network station, TVG provides live-action horse racing to over 33 million American households nationwide. Receive matching bonuses upon sign up as well as consistently updated handicap information on the latest races covered throughout the United States.
Fantasy Sports
Vermont residents can participate in online fantasy sports websites because fantasy sports are considered a game of skill. This is because bettors spend real money on drafting selected players using platforms that provide comparative stats, matchups, and information to give customers an actual edge rather than hoping for the best when picking their favorite teams.
Many consider wagering on fantasy sports websites to be a more rewarding experience than online sports betting due to the fact that they are more in control of their gambling outcome. Instead of just betting on a certain sports game's outcome, you get to use your skills and knowledge to draft a winning team.
Best Fantasy Sports Websites:
DraftKings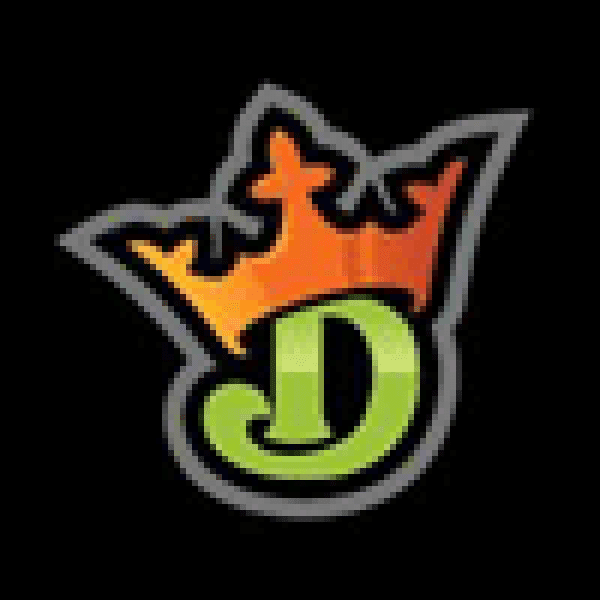 Similar to FanDuel, DraftKings also allows for single day leagues without a commitment to the entire season. DraftKings promotes doubling new customer deposits toward a variety of fantasy sports. Contests are easy to enter, and selecting a winning team could not be easier with this platform's simplistic and efficient gambling system. Players that have been sports betting for a long time or are just starting out will find a great and exciting playing experience with Draft Kings. If you are interested in who is the better Fantasy Sports company, read our Fanduel Vs Draftkings Review!
Online Casinos
Vermont does not seem to be progressing toward opening an online casino anytime soon due to the Green Mountain State's inability to license, regulate, or manage any form of gambling. The legislation is currently pending for the sale of online lottery tickets only. There are currently no legal online casino websites affiliated with or based in Vermont. If you want a legal and U.S. licensed alternative to online casinos, it is recommended that you try your hand at playing skill games for real money. For instance, World Winner allows users to play their favorite games for a chance to win real money.
Online Casino Alternative:
WorldWinner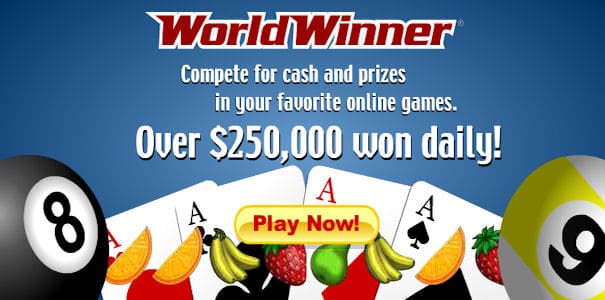 WorldWinner offers an interactive way to wager and win cash payouts by playing TV games such as Wheel of Fortune, and the Price is Right. Players are also able to access popular mobile games like Bejeweled and Candy Crush Saga. Daily cash prizes on tournament play as well as competitions offer a fun way to make a little money while enjoying the gaming experience.
Online Poker 
Vermont does not allow online poker websites to operate within its borders. Although Vermont residents have the option to gamble on offshore websites without fearing persecution, it is not advised that you do so. These websites are under little to no government control as they operate within countries that do not regulate the gambling industry.
Online Sports Betting
Vermont does not regulate, manage, or license sports betting services. Wagering money or anything of value on a game is still a legal offense in the Green Mountain State, but this is not the case for legal online fantasy sports. Without a single racetrack, casino, or sportsbook in the entire state, residents often travel across state lines to a bordering neighbor who does permit land-based gambling games. However, fantasy sports betting online in Vermont has never raised any concern for its residents. If you come across a Vermont-based sports gambling site, be aware that it is an unlicensed and unsafe establishment to invest your money into. On top of this, offshore sportsbooks are not guaranteed to pay out on winnings and so it is best to stay safe with legal and licensed online fantasy sports websites.
Conclusion
Vermont has been unsuccessful thus far in the establishment of gambling within the state. Though it does not seem like a bright future for traditional gambling in Vermont, safe access to online fantasy sports, skill games, and race betting all prove to be excellent ways to wager money online. Stick with the platforms that are the US licensed and regulated instead of using offshore accounts to stay safe. If you want your winnings guaranteed as well as an overall great gambling experience, it is always best to stay within the confines of the law.