Kentucky Online Gambling | Is Gambling in Kentucky Legal?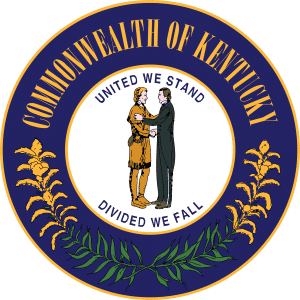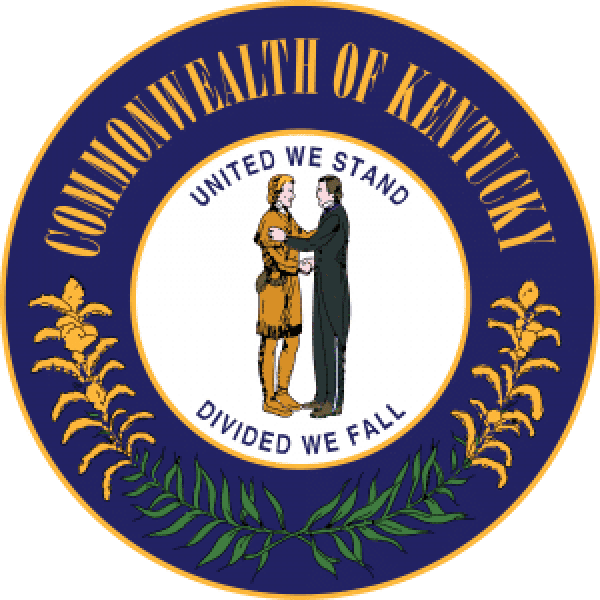 Legal Online Gambling In Kentucky
Kentucky is currently one of the more moderate states in the Union towards the gambling industry. Although it does not have any brick and mortar casinos in place, the state is calling for a 2016 vote on the construction approval of new land-based gambling establishments.
The Bluegrass State witnesses its resident commuting to neighboring states to gamble. According to a Kentucky Congressional newsletter, Kentucky's State Speaker of the House, Democrat Greg Stumbo spoke on the matter of residents gambling in nearby states. "The evidence is clear: Kentuckians are visiting casinos in other states in large numbers – one recent story by the Kentucky Center for Investigative Reporting conservatively estimates they're spending more than $3 billion a year at those along the Ohio River Alone."
Lawmakers are seriously considering the expansion of the gambling industry, including over the Internet. The large amounts of gambling tax revenue brought in by Kentucky's large horse and greyhound industry show the possibility for significant financial benefits to the state. Kentucky residents spending massive amounts of money in bordering states is a great incentive to progress further the ongoing process of legalizing online Kentucky gambling. However, residents of Kentucky can still gamble legally online through some varying options.
What Types of Gambling is Legal in Kentucky?
Although the state does not permit online casinos or online poker rooms, residents can still get some gambling thrill a few different ways. First, as well as Kentucky having a world-class horse and greyhound racing presence in the industry, the state also allows for Kentuckians to place real cash wagers online through legal betting sites. The sites operate in US territory, holding true to strict gambling regulations. Placing a bet online is the same as placing one in person at any of Kentucky's land enterprises.
Secondly, sports fans can seek some gambling action through online fantasy sports. The traditional sports betting alternative proves to be just as exhilarating with better odds.
Last but certainly not least, the state of Kentucky allows its residents to gamble on games of skill. Popular interactive puzzle games like Wheel of Fortune and Scrabble Blocks are available on online platforms that pay real cash prizes and jackpots.
Participating in Offshore Gambling Websites
Kentucky does not authorize, permit, or regulate any offshore sites when it comes to gambling. Although foreign sites are available to US citizens, they are unsafe to play. The fact that overseas sites operate outside of US borders and legal jurisdiction makes them unreliable. Offshore sites usually run in countries with little to no gambling regulations. Players never have a guarantee that they will receive fair play or that they will take home their winnings in full.
The state of Kentucky does not consider the action of gambling as a "player" a crime. However, promoting illegal gambling can land you with a substantial fine and one to five years in prison. Even though the state cannot enforce the law that bans offshore gambling, you can never ensure that playing on an overseas site is a safe gambling investment.
Online Poker
As far as the state's stance on poker rooms online, Kentucky goes out of its way to shut down illegal enterprises. The state does not currently license any Internet operators for the popular table game. Notably, in 2008, the state closed down many Internet domains belonging to illicit poker sites. The state order quoted "the Domain names shall be immediately transferred by their respective registrars to an account of the Commonwealth of Kentucky." Due to past crackdowns on illegal sites, the state is a ways away from permitting a license to any online operators. Perhaps the Bluegrass State will change its views come the 2016 voting on gambling expansion.
Online Sports Betting
The state of Kentucky does not allow its residents to partake in any forms of traditional sports betting. The Bluegrass State follows most other states in the Union when it comes to the federal law. Statutes outlining both the Federal Wire Act of 1961 and later the Unlawful Internet Gambling Enforcement Act of 2006 ban most forms of sports gambling. The only exemption is online fantasy sports betting due to outcomes relying more on skill than chance.
Residents should know that it is never safe to invest money into an offshore sportsbook or an underground bookie. If you are planning to make a profit through starting an illegal sportsbook, think again. Kentucky State Statute 528.10 defines bookmaking. "Bookmaking means advancing gambling activity by unlawfully accepting bets upon the outcome of future contingent events from members of the public as a business." The state finds bookmaking as Class D felony subject to serving up to five years in prison. Residents can still gamble legally on sports through the safe alternatives.
Online Horse and Greyhound Racing
Kentucky is home to seven land-based horse and greyhound racing establishments throughout the state. Though the Bluegrass State has a great overall reputation for the industry, its residents do not have to leave home to get some horse and greyhound racing action. Nowadays, technology allows for all races to stream over the Internet, with the same live and exciting feeling you would get on the track. With a number of emerging sites that hold proper state and federal licensing, more and more Kentucky residents are trying their hand at online wagering. Sites that have contracts and a license to operate in the US are held accountable to America's strong gambling regulations. All horse and greyhound racing bettors can be sure they will receive fair play and their winnings in full.
Here are a few safe and legal horse and greyhound betting sites:
TVG

TVG stands as one of the leading online sites in the horse and greyhound racing industry. Not only does TVG hold a strong presence in the sport over the Internet, but it also has a national television station that services over 33 million American homes across the country. TVG also hosts several charity events supporting the horse and greyhound community. Join TVG today for a new member sign up bonus.
XpressBet

XpressBet is another multi-surface platform that proves to give horse and greyhound racing enthusiasts a great overall experience. Members can stay up to date with round the clock horse and greyhound racing news on any upcoming event. With interactive tips and handicap advice, members of all experience levels benefit from XpressBet's helpful updates. If you sign up as a new member or refer a friend, you can receive cash bonuses.
Online Fantasy Sports Betting
Although Kentucky does not allow residents to partake in traditional sports gambling, the state authorizes online fantasy sports betting. The reason being that the popular sports gambling alternative has been federally legal since 2006. Being exempt from the Unlawful Internet Gambling Enforcement Act of 2006, United States Congress took into consideration the many variables that make the game outcome to rely on knowledge and skill. Participants need to understand past and present statistics, coaching strategies, different types of player matchups, home field advantage, and many other factors that impact the game.
With some 57 million sports fans participating in one fantasy league or another, the new trending gambling option is by far the best way to legally gamble on sports. The Fantasy Sports Trade Association, as well as the US Gaming Commission, oversees that every legal enterprise is subject to US gambling regulation. Players on fantasy sports platforms can be sure that their winnings have a 100 percent guarantee.
Best online options for reliable fantasy sports betting:
DraftKings
DraftKings is one of the best platforms in the online fantasy sports betting industry. The site, based in Boston, Massachusetts, pays out over $1 billion dollars annually. The easy to use site gives its members several different options to provide the best fantasy sports experience. Users can choose the players they think will perform at the moment, avoiding the seasonal commitment that comes with injuries and cold streaks. Join the DraftKings Community and receive real cash prize bonuses. Learn more by reading the DraftKings Review!
Online Casinos
The state of Kentucky does not currently have any online casino enterprises available. The Bluegrass State does, however, allow residents to try their hand at online skill games. The casino-style gaming alternative proves to be just as entertaining and fun. Win real money on these 100 percent legal sites.
Online Casino Alternative:
WorldWinner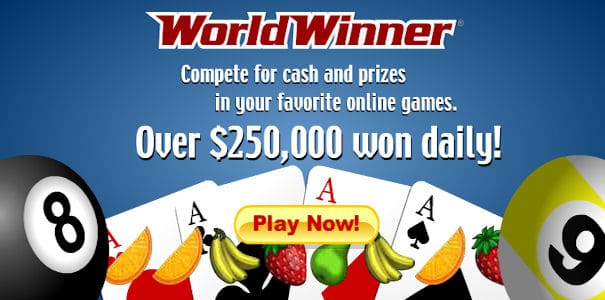 WorldWinner is by far one of the largest sites leading the online skill game industry. Due to its connection and licensing with the widely known TV channel, the Game Show Network (GSN), the site is trustworthy, and your winnings are guaranteed. Choose from fun games like Bejeweled Blitz and Solitaire Rush to try and win real cash prizes and jackpots. Try any game for free before deciding to play for real money.
Conclusion
Though Kentucky does not presently have many gambling options, the state does permit residents to legally place wagers through a few different game types. Residents should never play on an offshore site, it is always safest to gamble within the confines of both state and federal law. Remember you limits, and to have fun. Good luck!