New Jersey online casinos are legally open and gaining popularity with each year that passes. Since 2013, the New Jersey Division of Gaming Enforcement (NJDGE) has been regulating and protecting all players within New Jersey's borders to provide fair play and a secure internet gaming atmosphere.
For those who want to try their hand at any real money games, there are several online casinos to choose from, all holding partnerships through the brick and mortar casinos found in Atlantic City. The New Jersey Casinos continue to ramp up the online casino sites and mobile applications  by teaming up with iGaming software companies to ensure their online players feel the same exhilarating and fun experience when traveling to a land-based casino.
Enjoy all your favorite casino games and try out new options, all from the comfort of your own home!

Authorized New Jersey Online Casinos
Although New Jersey welcomes online gaming in its state, it does so with strict regulations to ensure player safety and fairness. By limiting the amount of licenses to only well-established providers who take security and fair play laws seriously, online players in New Jersey can still have gaming options while knowing they are in good hands when legally gambling.
At the moment, there are five casino companies that hold online gaming licenses in the state of New Jersey. All five license holders can have subsequent online casino sites or brands that operate under their full control.
"The Big Five" License Holders:
Borgata Hotel Casino & Spa
Caesars Interactive Entertainment
Golden Nugget Atlantic City
Resorts Casino
Tropicana Casino and Resort
With an online casino license through the New Jersey Division of Gaming Enforcement, the holders are also allowed to have multiple authorized sites as long as each and every online operation fully adheres to the regulations that are in place and forthcoming.
The NJDGE provides authorized sites an Internet gaming logo to let players know that the site is licensed and regulated, if a site you are playing on in New Jersey does not have the following logo and is not on this list, chances are you playing on an illegal site!
Borgata

Borgata is the top casino in New Jersey in terms of bringing in the most customers and it is because of it's superior online play. Partnered with MGM, Borgata also holds the most revenue in 2017 so far, but will need to continue to have great service to maintain the lead.
Borgata's online platform for both desktop and mobile is highly interactive and well designed so players an have the smoothest iGaming experience possible. Borgata bonus requirements are among the easiest in the industry to unlock, making it simple for new and inexperienced players to join in on the action.
Bwin.party, Borgata's gaming software partner has brought the best games from the land-based Borgata Casino online to customers who want to enjoy casino iGaming without planning a trip to Atlantic City. Borgata hosts the following authorized sites under its NJDGE online gaming license:
Caesars Interactive Entertainment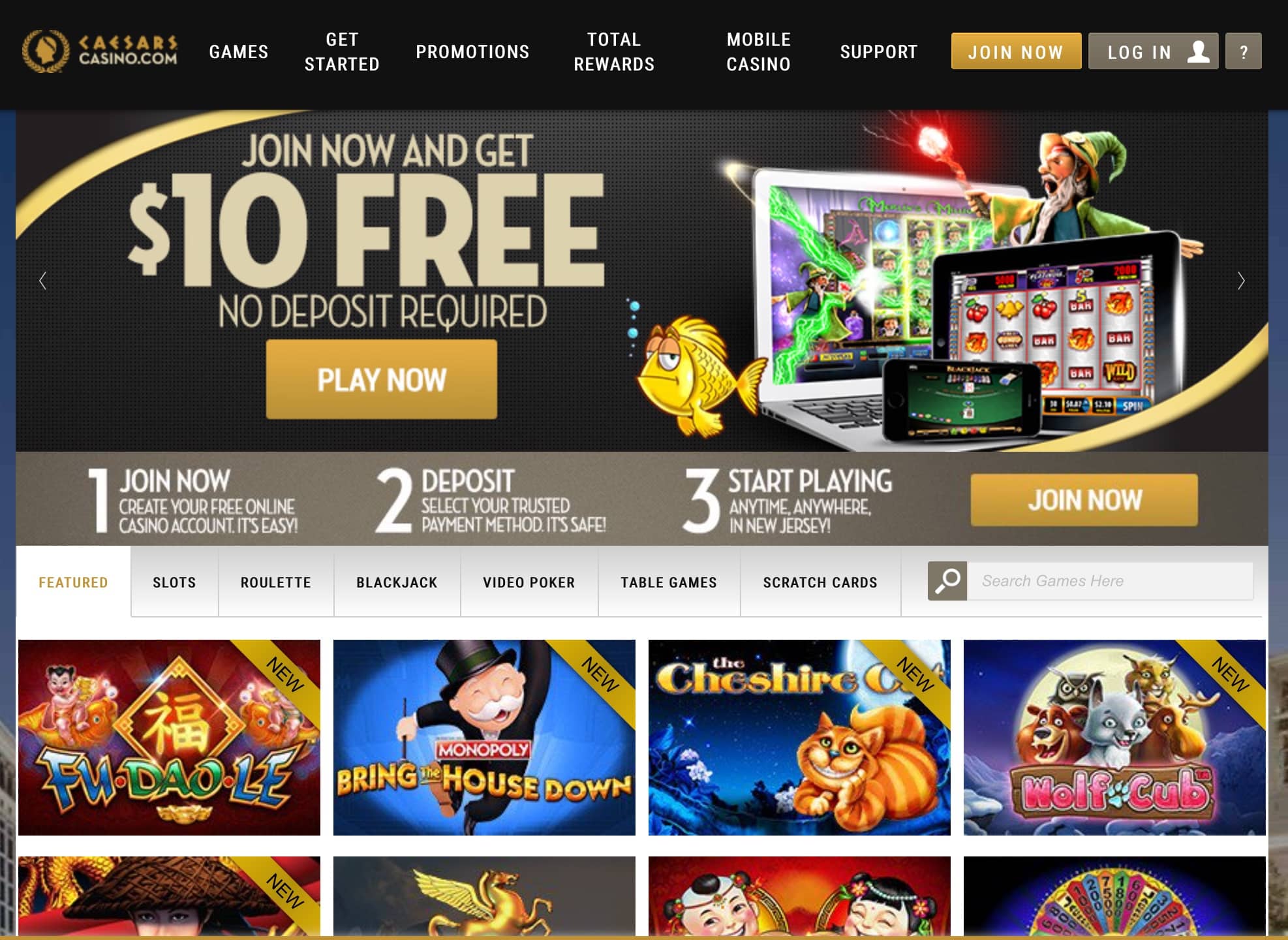 Caesars Interactive Entertainment is another great iGaming casino provider that offers a lot of options via their websites and mobile apps. Even though their mobile applications do need improvements on operability and game selection, Caesars Online Casino still boasts a strong desktop version that allows players to choose from a similar selection of casino games such as slots, popular table games and video poker.
Due to a solid partnership with 888, a world renowned iGaming software company, Caesars is able to utilize the same cutting edge casino technology that powers the World Series of Poker's site, WSOP.com! Apart from their flagship online casino, CaesarsCasino.com, the powerful company also controls a the following other New Jersey online casino sites through its Internet gaming license:
Golden Nugget Atlantic City
Golden Nugget Atlantic City has been making waves within the Internet gaming industry in 2017. After being named North America's iGaming Operator of the Year, Golden Nugget has seen a surge in online customers and expects to continue to compete for the top grossing online casino company in New Jersey.
The company's official online casino site, GoldenNuggetCasino.com is adding a multitude of new slots, table gam and poker variants throughout this year and does appear to be updating its mobile applications to better fit customers' review requests.  All of Golden Nugget's authorized gaming operations offer differing bonuses that are versatile to new and continuing players and also offer cash back rewards.
A partnership with the international gaming company Betfair creates a bountiful variety of online casino tastes depending on what the player is looking for.
The sites licensed under Golden Nugget Atlantic City include:
Resorts Casino
Resorts Casino is part of the trio of online casino websites, with Mohegan Sun and Poker Stars as its Internet gaming partners. The combination of website are overseen by the Mohegan Tribe of Native Americans out of Connecticut.
However the Indian casino tribe co-regulates alongside the New Jersey Division of Gaming Enforcement and manages both brick and mortar Resorts Casino and Mohegan Sun Casino in Atlantic City.
With the New Jersey Internet gaming industry making its start in 2013, the Resorts Casino group has now brought on PokerStarsNJ just last year in 2016 to widen its variety of online poker play. ResortsCasino.com and MoheganSunCasino.com have over 128 different slots each through the well-known NYX gaming provider, with several similar choices that remain quite popular in the real money slot community.
Both also offer up to $1000 free through a match deposit bonus, while PokerStarsNJ.com totes a $600 free money match bonus. A balanced unity of Internet gaming sites makes Resorts Casino group a huge contender for the best provider of online casino games for 2017 onward.
Tropicana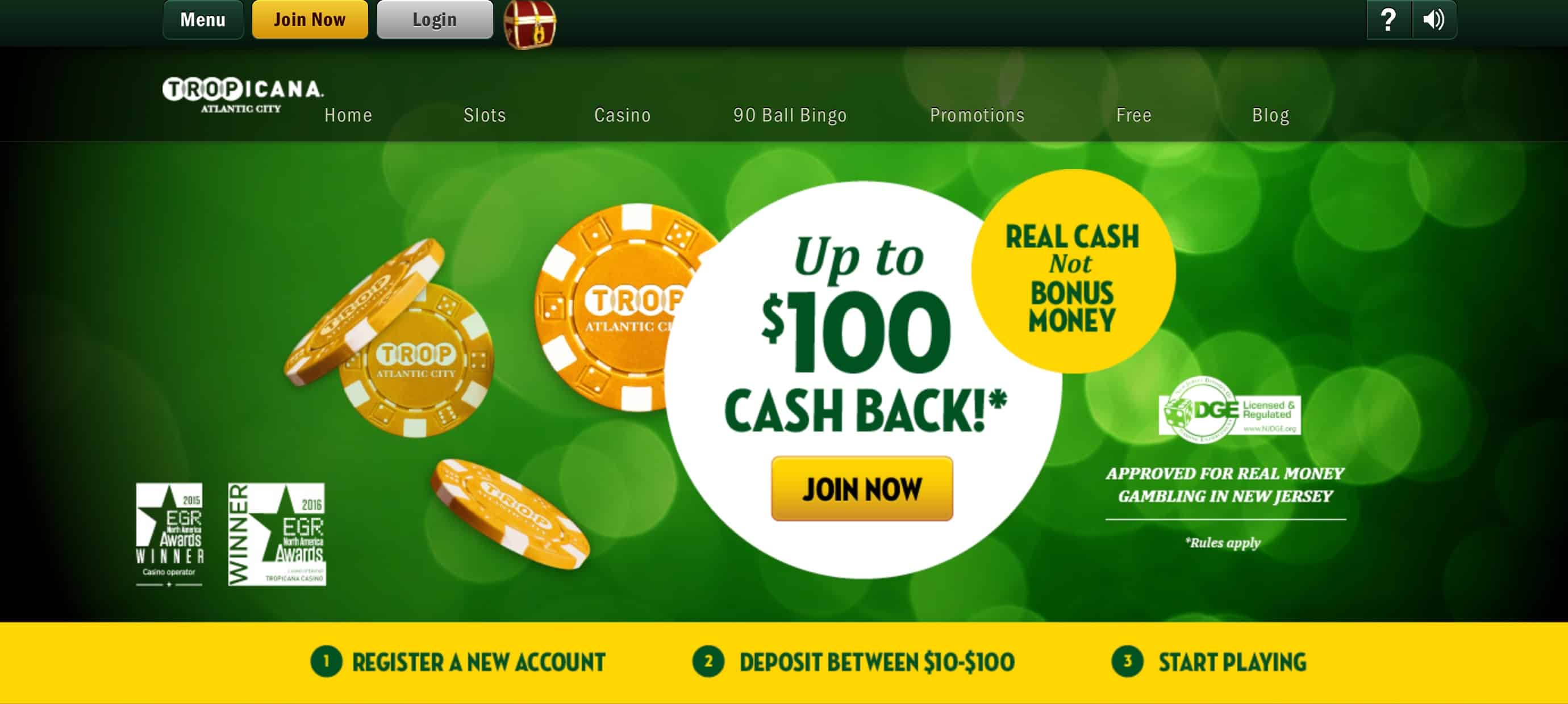 Tropicana Casino and Resort is the last but certainly not least land-based casino that operates online casino sites with a NJDGE license. Aside from the Tropicana's own online casino site, the Internet gaming provider has partnered with Virgin Casino. The ties to the Tropicana land-based casino in Atlantic City draw in tens of thousands of brick and mortar players to the two online casinos, Tropicanacasino.com and VirginCasino.com.
Both websites use Gamesys iGaming technology to bring a mass of online casino games, however, neither operator have pushed into the online poker industry and only have a few video poker selections. The absence of poker among the games offered do not seem to hinder the company's popularity among players, as the online casino games you can choose from on both sites seem to be some of the best in New Jersey through Gamesys.
New Jersey Online Casinos Gaming Software Partners
When real money Internet gaming became legal within New Jersey in 2013, the already present and well established land-based casinos could not necessarily provide an adequate online gaming experience to customers. The brick and mortar casinos partnered with gaming software companies in order to bring the same high energy excitement, safely protect players online, and still adhere to laws and regulations put forth by the NJDGE. Similar to the online options of casino game providers, there were several gaming software companies already running full steam around the globe. Although each and every Internet gaming software is unique, there are plenty of identical types of casino games, especially virtual slots. However, it is important to know the different gaming software players present in the industry.
888 Casino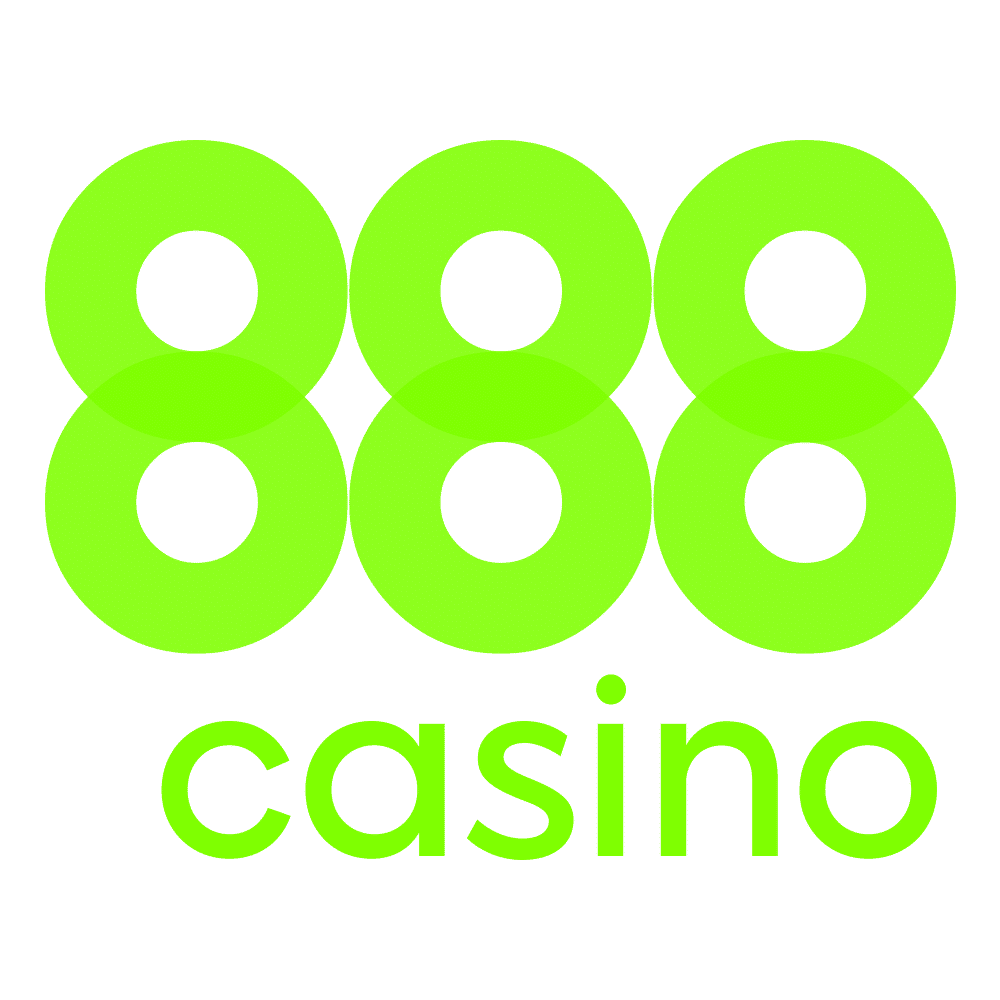 The deep-rooted software gaming company, 888, has made plenty of strides within the United States after establishing itself throughout Europe prior to the 2013 introduction of Internet gaming to New Jersey. Due to exceptional operations of both iGaming software to partners across the Atlantic, 888 was able to strike a deal with Caesars Interactive Entertainment right in time for the New Jersey industry launch. Although the casino slot game selection is well fortified with popular traditional and modern virtual terminals alike, the gaming software giant is most known for table game development. It is the software behind the online, which shows its ability to advance in the US Internet gaming industry.
Bwin.party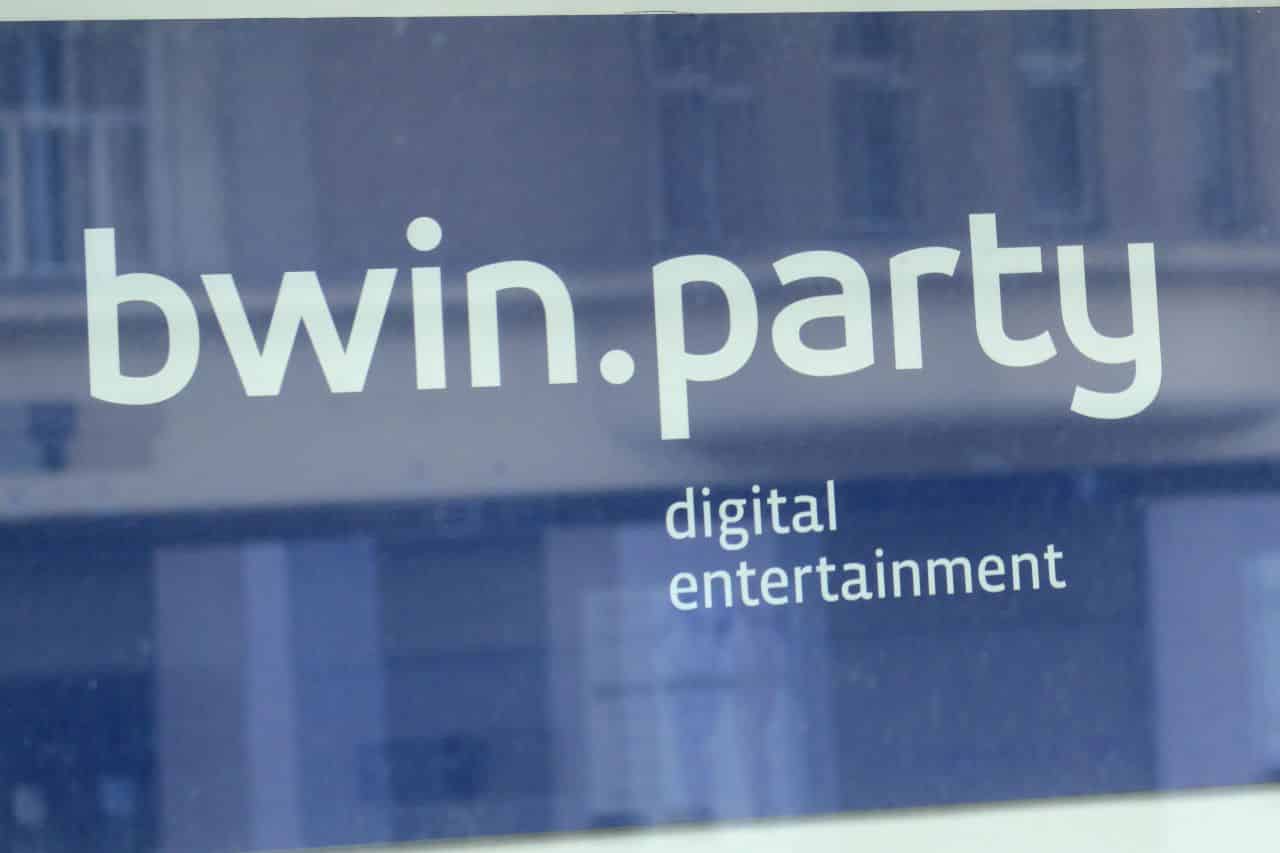 Bwin.party has held a close relationship with Borgata and the brands associated with the casino since 2013 and for close to three years, dominated New Jersey revenue charts with cutting edge iGaming.
However, in 2016, the software company was acquired by Luxembourg based GVC and controversy arose regarding if the New Jersey Division of Gaming Enforcement would grant GVC an Internet gaming license.
Within six months after GVC applied for qualification of Bwin.party's New Jersey operation licenses, the DGE approved the validation and Borgata also decided to continue its relationship. Currently, the company focuses on classic style casino and poker games for both Borgata and partner MGM, but also has powerful sports betting applications around the world.
Although the mobile and Internet gaming industry is bound to see online sports betting in Nevada and Delaware, New Jersey has not yet given the green light.
NYX
NYX is another top contender for gaming software, as it was named for several EGR software awards with the latest being just last year. In 2015, the digital gaming provider teamed up with Golden Nugget to headline the casinos revised launch of online casino and poker games in New Jersey. Through due diligence and well executed strategy, Golden Nugget was able to produce the largest selection of online casino games and still hold the variety crown to date with over 250 different games.
Within a short period of time, NYX was also able to partner with Resorts Casino and its Mohegan Sun counterpart. NYX's Open Platform System or "OPS" for short is amazingly flexible for casinos to place new games on the platform and practical for players, making NYX's reputation all the better in the US iGaming market future.
The Stars Group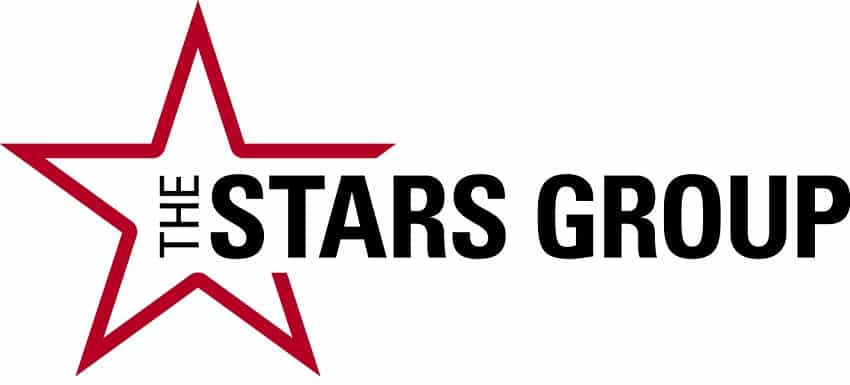 Once known as Amaya Gaming, The Stars Group is the new face of the gaming software company and continues to fully push forward into 2017 with approval of the NJDGE to continue operation of two of his largest brands. Both PokerStars and Full Tilt have been given the go ahead for legal play in the state of New Jersey after The Stars Group applied for renewal in 2016. PokerStarsNJ operates under Resorts Casino's license and is a leading brand for growth for New Jersey online casinos
IGT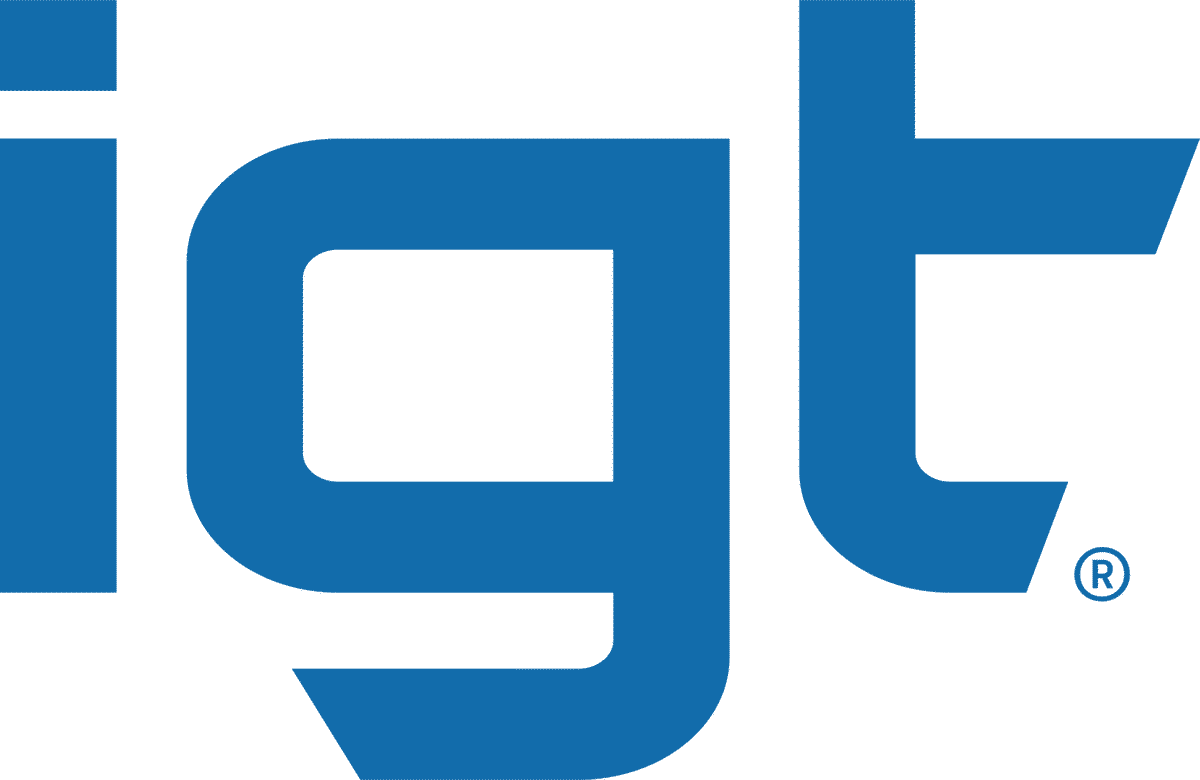 While some gaming software companies can be known to fully commit to a specific New Jersey licensed Internet gaming provider, there are few that are used by many. IGT, also known as International Game Technology, creates several prominent virtual slots and table games that can be found on most New Jersey online casinos. Beloved slots Double Diamond, Cleopatra, Game of Thrones, and Wheel of Fortune are just a few products of IGT's iGaming software capabilities.
New Jersey Online Casinos Loyalty and VIP Programs
When it comes to choosing which online casino would best fit you, it is important to take a look into the loyalty or VIP programs offered by each of the providers. Earning comp points and cash back can be a great way to enhance your Internet gaming experience and there are several choices to pick from for the current legal New Jersey online casinos.
Some are better than others in the sense that you will need to do less to earn more than the offers through competition as well as the actual rewards themselves that are tied to the individual programs, but rewards and reward requirements can also be objective to the player.
An important incentive to know is that each program is typically connected to the respective land-based casino in that you may redeem the points either online or in-person while visiting that Atlantic City resort. In some cases, the points can comp room stays, free food, or live entertainment which would only be redeemable at the brick and mortar location.
There are also Internet-based rewards such as free play, bonus dollars and cash back. However, when earning points on a loyalty or VIP program, the points may not cross over to other brands operating under the same license.
Here are the online casino reward programs:
iRewards by Borgata

Borgata's iRewards program is definitely one of the best offers on the table in regards to getting back value for playing on Borgata's online casino sites. iRewards or iRPs are awarded every time you wager real money online and can are redeemable for bonuses, promotional entries, hotel and food comps, in-store items, and even cold hard cash. On top of boosting some of the best actual rewards in the industry, Borgata's level system is not hard to climb.
You will earn 1 iRP for the following:
$10 in regular slot play
$20 in progressive slot play
$25 for roulette or baccarat
$75 for blackjack, video poker, or craps
Your points can are redeemable for 180 days and the higher you rank, the greater the rewards! The label ranking system is made up by the points earned/month and is as follows:
0 for Red Label
150 for Red Label Plus
650 for Silver Label
2500 for Black Label
15,000 within Calendar Quarter (3 months) for Black Label Elite
Check out our full review of Borgata Casino here!
Total Rewards by Caesars Interactive Entertainment

Caesars Interactive Entertainment has a great rewards program due to the ability to interchange and use the program from three of its New Jersey online casinos–Caesars Casino, Harrah's Casino and WSOP.com!
The VIP or loyalty program is known as Total Rewards and is able to be earned online or at any of 40 brick and mortar locations that utilize the Total Rewards program. The reward points are known as Tier Credits or TCs.
Tier Credits allow you to play games with higher payouts, bonus accumulation, free stays at the locations, and more. You can actually awarded more Tier Credits when you earn certain amount of TCs in a single day and when spending money at physical Caesars Total Reward locations. You can earn 1 credit for every $10 you spend on slots or $100 on all other games.
The Total Rewards ranking system is as follows:
0 credits earn Gold
5,000 credits earn Platinum
15,000 credits earn Diamond
150,000 earns eligibility for Seven Stars
Check Out Our Caesars Casino Review Here!
Golden Rewards by Golden Nugget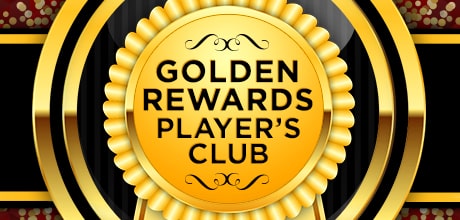 Golden Nugget's online casino offers a Golden Rewards program to players and a VIP membership for those who demonstrate extensive play. You can earn cash back as a normal online player and 20% cash back per week and gain access to exclusive games as a VIP. VIP is awarded to those who earn 3,000 points.
Check Out Our Golden Nugget Review Here!
Rewards by Resorts Casino

Rewards and the respective ranking systems are simple for Resorts Casino's online sites, Resortscasino.com and MoheganSunCasino.com. Rewards can be redeemed for $10 cash back based on which rank you hold.
You Earn 1 reward point for:
$2 for slots
$4 for roulette
$8 for blackjack and video poker
You gain the following ranks based on the number of points you earn:
0 for Bronze
650 for Gold
2,500 for Silver
11,000 for Platinum
25,000 for Diamond
100,000 for Echelon
250,000 for Echelon Plus
(Invite Only) for Echelon Elite
Earn $10 cash back when you have the following points per rank:
10,000 for Bronze
6,000 for Silver
2,500 for Gold
1,500 for Platinum
1,100 for Diamond
1,000 for Echelon
550 for Echelon Plus
450 for Echelon Elite
Check Out Our Resorts Casino Review Here!
Trop Points by Tropicana

TropicanaCasino.com and VirginCasino.com host the best bonus money rewards program to put back into your online casino play. After earning 20 Trop Points, you can convert your points to bonus cash to put toward any game of your choosing. Both allow you to earn 1 Trop Point by spending the following on online casino games:
$15 on 90 Ball Bingo
$40 on Slots
$100 on all other games
Check Out Our Tropicana Casino Review Here!
New Jersey Online Casinos Site Safety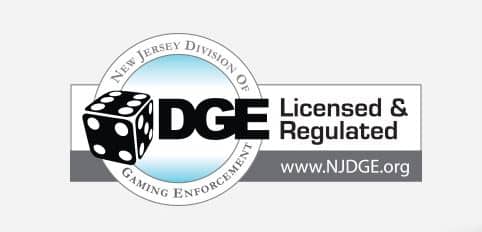 Due to strict safety regulations put forth by the New Jersey Division of Gaming Enforcement, all New Jersey online casinos need to meet certain requirements to protect any and all players. Only the current license holders are able to operate in the state of New Jersey, largely due to years of smooth and compliant operations as well as the ability to afford the top guarded safety for online players.
Requirements put in place make it difficult for fraudulence to occur on either the operator or player's end. It is safe to say that there does not exist a more stringent and protective regulator than the NJDGE. When choosing the right online casino for you, rest assured that ALL authorized sites adhere to the same standard and there are very few differences in the protective process between them.
Here are some of the basic security measures required by all New Jersey online casinos:
New Jersey online casinos use bank level encryption to protect players personal and banking information.
Minors are unable to join online real money games through an age verification process with ID.
Geolocation verification ensures all players are within New Jersey state borders.
The Geolocation and ID verification make it virtually impossible for someone other than yourself to play through your identity.
All banking funds for players will always be held in a protected account that even the online casino can not steal.
All fund transfers, whether a deposit or withdrawal, are done through a secure and fully regulated banking option.
If you have an issue with gambling, every regulated site will offer professional help and the ability to lock or set limits for future play.
Banking Options for New Jersey Online Casinos

One of the most important factors in choosing the best Internet gaming site to fit you is the ability to easily deposit or withdrawal funds from your online casino account to the banking account of your choice. Although most regulated sites will offer similar options for banking, there are several differences regarding additional methods, time frames, and requirements to withdrawal funds. Note that all time frames are in business days (Monday through Friday).
Here are the current banking options for New Jersey Online Casinos:
Deposit Options for New Jersey Online Casinos
| | | | | | |
| --- | --- | --- | --- | --- | --- |
| Deposit Options | Borgata Casino | Caesars Interactive Entertainment | Golden Nugget | Resorts Casino | Tropicana Casino |
| ACH/eCheck |  ✅ |   ✅ |   ✅ |   ✅ |   ✅ |
| Online Bank Transfer |   ✅ |   ✅ |   ✅ |   ✅ |   ✅ |
| Online Prepaid Card |   ✅ |   ✅ |   ✅ |   ✅ |   ✅ |
| Pay Near Me 7-Eleven |   ✅ |   ✅ |   ✅ | |   ✅ |
| Visa |   ✅ |   ✅ |   ✅ |   ✅ |   ✅ |
| MasterCard |   ✅ |   ✅ |   ✅ |   ✅ |   ✅ |
| Skrill |   ✅ | |   ✅ | |   ✅ |
| Neteller |   ✅ |   ✅ |   ✅ | |   ✅ |
| Paypal | |   ✅ |   ✅ | | |
| Cashier Cage |   ✅ |   ✅ | ✅ |   ✅ |   ✅ |
Withdrawal Options for New Jersey Online Casinos
Withdrawal Options
Borgata Casino
Caesars Interactive Entertainment
Golden Nugget
Resorts Casino
Tropicana Casino
ACH/eCheck
  ✅
 ✅

5 days

 ✅

2 days

 ✅

3-7 days

 ✅

3-5 days

Online Bank Wire Transfer
  ✅
 ✅

5 days

 ✅

5-7 days

 ✅

3-5 days

Check by Mail
 ✅

7 days

 ✅

2-3 weeks

 ✅

2-3 weeks

 ✅

7-10 days

Online Prepaid Card
  ✅
 ✅

3 days

  ✅
  ✅
  ✅
Visa

 ✅

via Prepaid

 ✅

via Prepaid

 ✅

via Prepaid

 ✅

via Prepaid

MasterCard

 ✅

via Prepaid

 ✅

via Prepaid

 ✅

via Prepaid

 ✅

via Prepaid

Discover

 ✅

via Prepaid

 ✅

via Prepaid

Skrill
 ✅

1-2 days

Neteller
 ✅

3 days

 ✅

3 days

 ✅

1-2 days

Paypal
 ✅

3 days

Cashier Cage
  ✅
 ✅
  ✅
  ✅
  ✅