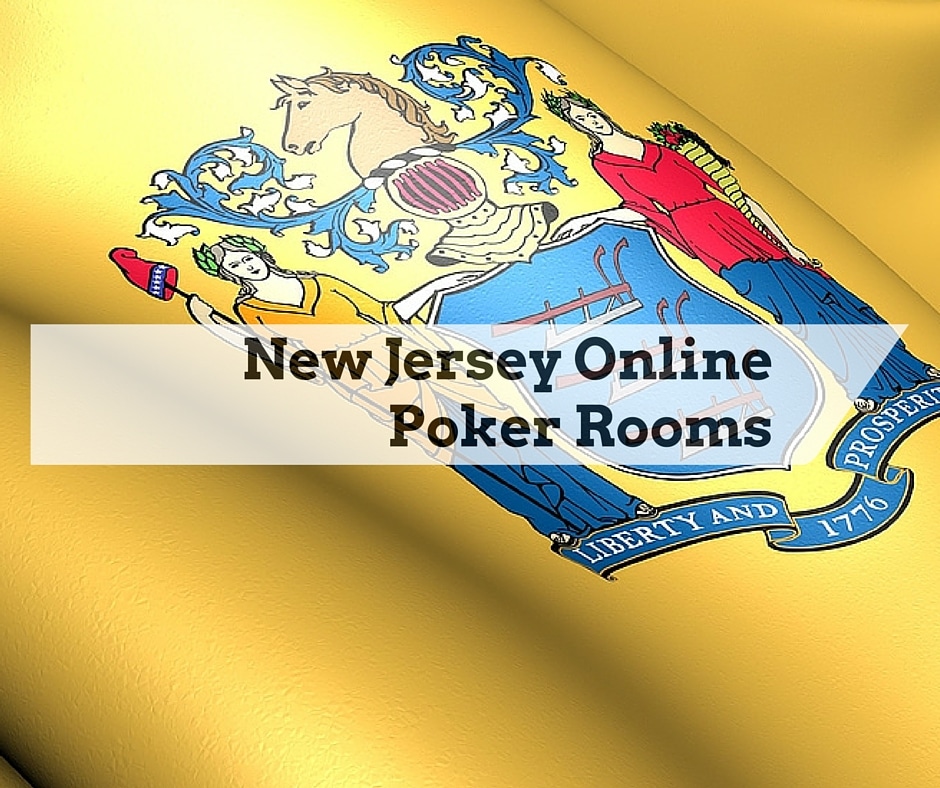 New Jersey officially regulated and legalized online poker due to a bill that passed in February of 2013. The first sanctioned poker sites opened their doors to customers in November of 2013. Although New Jersey is still considered just an infant when it comes to its online real money poker opportunities, there are still several regulated poker sites available so it may be difficult to sift through all of them to find the best one. Luckily, we've created a guide to the top New Jersey websites, so you do not have to do any of the dirty work.
Article Overview
Finding the Right New Jersey Poker Site
Sites That Offer Online Poker in New Jersey
Online Poker Mobile Options in New Jersey
New Jersey Online Poker Depositing and Withdrawing Methods
Visa Depositing Issue With New Jersey Online Poker
New Jersey Online Poker Starter Bonuses
New Jersey Online Poker FAQ
Regulated New Jersey Poker Rooms to Try Out
How to Find the Right New Jersey Online Poker Website For You
There are so many online poker companies that are vying for your attention that it may be difficult to choose one that will fit your poker desires best. Every New Jersey poker site focuses and excels on differing things, which is why this guide will help you find the website with the best poker games for your preferences. If you are just starting out in the world of online poker, the most important aspects you should look for is those websites with excellent software and great starting bonuses, as well as those sites that have rock solid support.
For those poker players that have more experience under their belt, New Jersey poker websites with the most traffic and the highest quality games should be looked at, as well as those with top-of-the-line software. If you're having any doubt about which online poker room to play in, then you can always try out several or just go with the site with the best overall review.
Sites That Offer New Jersey Online Poker
There are currently three networks that have online poker platforms in New Jersey. These are:
• World Series of Poker
• PartyPoker/ Borgata
• All American Poker Network (888poker)
Currently, 888 and WSOP partially share their player pools. It is not likely that you'll see any other new poker rooms open up in New Jersey until online poker becomes legalized in other states.
| | | | |
| --- | --- | --- | --- |
| Poker Site | No-Deposit Bonus | Deposit Bonus | Get Bonus |
| | $10 for free (Casino) | 100% UP TO $888 | Visit |
| | $10 for free | 100% UP TO $400 | Visit |
| | $25 for free | 100% UP TO $1,000 | Visit |
| | | | |
Mobile Options For New Jersey Poker Players
New Jersey residents have several choices when it comes to mobile gameplay. For Android users, Google prohibits any gambling apps for real money on their Google Play store. This means that you must instead use the mobile site for the poker room of your choice on your Android tablet or phone to download their app.
Android and iOS Mobile Poker App Availability
• PartyPoker NJ
• Borgata Poker NJ
• 888 Poker NJ
• WSOP NJ
Depositing and Withdrawing Methods for New Jersey Online Poker Sites
The various methods that are available vary from site to site. However, all sites allow the use of credit cards, and most allow for eChecks, ACH deposit prepaid cards and PayPal. Some NJ online poker rooms also allow you to go to the casino cage to physically deposit money.
The Issue With Depositing Using VISA
The various methods that are available vary from site to site. However, all sites allow the use of credit cards, and most allow for eChecks, ACH deposit prepaid cards and PayPal. Some NJ online poker rooms also allow you to go to the casino cage to physically deposit money.
VISA deposits currently have the lowest acceptance rates of all the depositing methods for online poker sites in New Jersey. Although VISA deposits are 100 percent legal, several banks that issue VISA's have decided to decline transactions to online poker rooms in New Jersey. If you have a VISA card and have been declined, then you can use your VISA to find a type of Ewallet such as Neteller and then deposit money into an NJ poker site with the Ewallet. You may also use MasterCard to deposit money, as it has a higher success rate than VISA. However, you may not use an American Express card as the company prohibits any gambling-related transactions.
Beginner Bonuses For New Jersey Poker Sites
The most promotional value that you'll receive from a New Jersey online poker room will come from beginner bonuses. There are two types of new player bonuses offered. The first is a "no deposit bonus", in which you'll be given a certain amount of free money to try out the site to see if you like it. The second is a "deposit bonus", in which the poker website will match your deposit with bonus funds that is converted to real money by playing on the site.
New Jersey Online Poker FAQ
How Many People Play Online Poker in New Jersey?
There tends to be a spike in poker playing when certain websites are holding major tournaments or promotions. However, it's best to look at the rolling averages of poker rooms to find the ones that stay consistently busy. Some online poker websites are more active than others. For instance, WSOP NJ and 888 Poker NJ hold the most market share at 60 percent partially shared network with Borgata and PartyPoker NJ coming in second with an entirely shared 40 percent market share.
You can rest assured knowing that the traffic on any NJ poker website is large enough so that you are guaranteed to be able to play a range of small to mid-sized stake games, as well as a range of SNGs and MTTS. The most popular game on these sites is currently no limit hold'em. As the market grows for online poker in New Jersey, more games will likely be added such as Badugi and HORSE.
Is Online Poker in New Jersey Legal?
Regulated online poker is legal in New Jersey along with other types of casino gaming. This is due to a gaming bill passed in 2013 after New Jersey Governor Chris Christie signed it into law. In order to operate, New Jersey Division of Gaming Enforcement must give New Jersey online poker and casino operator's approval so that they can legally offer their players real money games within the state.
If you are a New Jersey resident then it's critical that you avoid playing on any website that is not endorsed by the New Jersey government. If you do play on an overseas or underground site, then be aware that your money is at risk and you may be aiding these websites in breaking New Jersey laws and the Unlawful Internet Gambling Enforcement Act (UIGEA).
What Do You Do If You Have an Issue or Complaint Against a Poker Website?
Regulators in New Jersey have an easy process for dealing with any customer disputes from playing online gambling. You must first notify the online poker room that you are having an issue with and see if they can resolve your issue through their support channels. If you cannot come to a resolution then you must file an Internet Gaming Dispute form through the New Jersey DGE. Along with this form you must also screenshot or submit a copy of any contact you've had about the conflict with the operator. Once this is complete the DGE will aid you in filing your dispute form. You can contact them with any questions by calling (609) 984-0909 or emailing igaming@njdge.org.
Who Can Play Online Poker in New Jersey?
As with a land-based casino, New Jersey residents must be at least 21 years old to play on an online poker site. You must confirm your age with the New Jersey poker site of your choosing, as well as confirm that you are located in New Jersey. You do not need to be a New Jersey resident, but merely must be within the state's borders to play.
Is Any of the Poker Sites Connected with Delaware and Nevada?
No. Nevada and Delaware sites recently joined to pool their players together. However, New Jersey players currently are only able to play against other New Jersey players. That being said, at some point New Jersey is expected to combine player pools with other states and even countries similar to how some states combine their lottery prize pools. The director of New Jersey DGE, David Rebuck, has previously stated several times that his office is working with UK regulators on the possibility of sharing player pools with the country.
Is New Jersey Poker Websites Secure?
New Jersey regulators require that all poker sites show that they provide a secure environment and that players' personal information will remain safe. As long as you ensure you are playing on a regulated New Jersey poker site you can rest assured that your money and personal information is safe.
Regulated New Jersey Poker Websites to Try Out
WSOP.com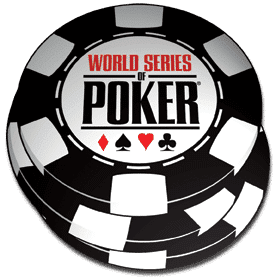 WSOP.com is considered the premier regulated poker website in the US. They offer their services to both New Jersey and Nevada. WSOP.com is owned by Caesars Entertainment, which continues to expand the WSOP.com brand in states that allow online casino gambling. Besides the World Series of Poker having the best brand recognition amongst its competitors, it also offers more than $175,000 in prizes every week from its tournaments. They also have the largest cash game spread in New Jersey. You'll benefit from extremely generous promotions and rewards by playing on WSOP NJ, especially with their Total Rewards program, in which you can own Total Rewards credits that you can use at any Caesars location throughout the globe.
Borgata Poker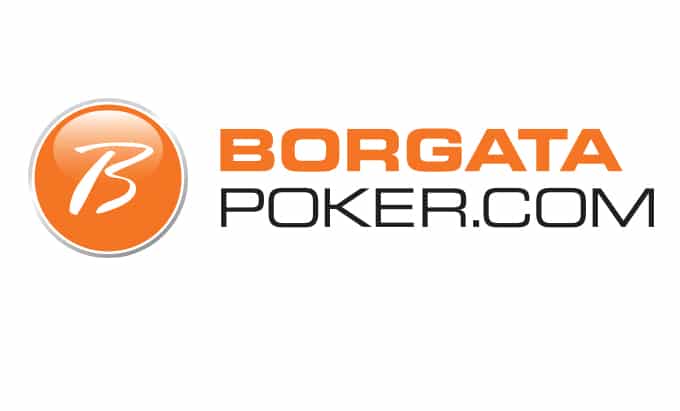 When New Jersey legalized online poker, Borgata Hotel Casino & Spa was amongst the first to gain an operator's license. The company partnered with Bwin.Party in order to offer New Jersey residents online poker. On top of this, they combined their player pool with PartyPoker NJ. This put them in second place in terms of size, just behind WSOP.com. You can enjoy over $250,000 in cash prizes every week and plenty of events to play at all buy-in levels. Borgata offers a Sunday $50k, which is amongst the largest weekly guarantee across the board in regulated online poker.
888 Poker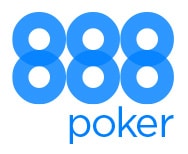 888 Poker NJ falls under the All American Poker Network brands and is the only poker platform that operates within New Jersey, Nevada, and Delaware. 888 Poker NJ partners with Caesars Atlantic City in order to share its player pool with WSOP.com. Combined, 888 Poker and WSOP have the largest regulated poker pool and offer more than 400 cash games every day during its peak hours. You can get in on some of the best cash gameplay around with more than $175,000 worth of online poker cash prizes on a weekly basis. 888 Poker has one of the best promotions around, with players earning as high as 35 percent in rake back through their rewards program.
Conclusion
New Jersey residents are lucky that they have the option to try their hand at the exhilarating online platform of poker. Don't be afraid to try out all three of the regulated poker websites offered in New Jersey to find the one you like best. Know your limits and above all, have fun!