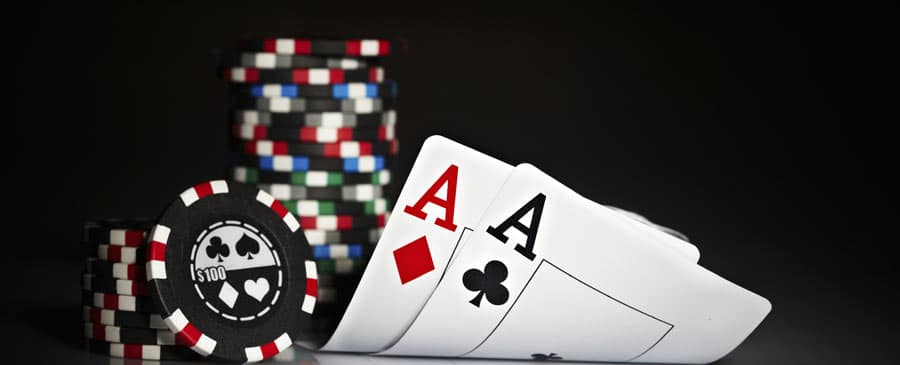 The state of New Jersey came upon the enlightened idea to legalise online gaming for the residents and visitors to the state almost 5 years ago now. However, online poker in the state has failed to really produce any meaningful results there since its launch. Operators and providers are now looking towards the Penn State to change the narrative. The Pennsylvania legislature signed an expanded gambling bill into law at the end of last year that not only allows more forms of gambling all across the state but also over the internet. The gaming provisions are poised to take effect by the end of this year. Poker providers and operators are hoping that the answer to boosting the US online poker market lies within Pennsylvania's next move.
As the expanded gaming laws steadily move forward, it has been estimated that online gaming is likely to debut in the state as early as autumn of this year. However, the launch comes with many questions; most of which are not just very different from the concerns surrounding land- based gaming but also far more complicated.
The first thing on that list seem to be whether or not online gaming in PA will have the power to secure the future for online poker in the USA. Just four years ago, soon after New Jersey's successful online gambling launch, it seemed a number of states were keen to join the push to legalise internet gaming and online poker within their jurisdictions. However, that has taken a different turn since then. It is difficult to believe that everyone is looking to just one state now to rescue this whole genre of online gaming.
Poker Revenues in New Jersey
In the meantime, New Jersey's online poker revenues have also been disappointing. Despite the fact that there are only 28 days in February, the short month in 2018 was the biggest in the history of online gambling for the New Jersey casinos. Online casinos and online poker raked in just a few thousand dollars shy of USD $22 million in total monthly revenue for February 2018. It also marked a full 12 months of back to back combined online casino and poker revenue of USD $20 million and the first time since the launch of online gambling in New Jersey that he casinos brought in more than USD $21 million in a month for two months in a row.
Despite this streak of profits, poker revenues have been on the decline. In February of 2018, the online poker sector in New Jersey experienced a 25 per cent year over year decline compared to the same month from the year before. When normalised for the extra days in January 2018, revenues were also just about flat.
Problems with Online Poker
The other states, which were once so keen on legalising online poker have also vanished into the background. New Jersey is also on the cusp of sharing poker liquidity with Nevada, but there is no guarantee that even that will fix all their problems.
Critiques were quick to try and put their fingers on the problem, but it looks there is more than one issue contribution to this turn of profits for online poker in the USA. There is a list of potential problems that online poker is facing now and it will affect the marker in PA.
Lack of Choices for Poker Players
Unlike major offshore poker rooms, US players have a more limited option of poker providers to choose from in the country. This is true even in the largest population base state of New Jersey.
Online poker is virtually non- existent in Delaware and is also very quiet in Nevada. If Pennsylvania went ahead with co- mingling their population bases and poker games with the state of New Jersey, it could prove to be a win- win for both states. It could also start PA on a high and give the NJ operators a much needed boost.
There have been talks about introducing multistate poker between NJ, Nevada and Delaware for some time now. This could take off as soon as spring this year. If Pennsylvania were to join in on the venture, it could certainly create a more interesting product.
Lack of Player Opportunities
Whatever the choice of gambling medium is, bettors are looking for an opportunity to win some cash or prizes while having some fun. This is becoming increasingly difficult for online poker players on in the USA. It has been proven that bettors like a larger guarantee that if they are spending more there is a bigger opportunity to win at better odds. This principle applies whether someone is betting on horse races or playing the lottery. For example, when the Powerball minimum was raised up to USD $2 per ticket, jackpots of over USD $500 million were created for headline roll- overs.
The same guideline exists in online poker. A larger variety of the games, number of players to potentially participate, buy- in potential, all equate to more interest in the game. That was most evident in online poker rooms before the landmark government bill shut down most of the major online poker rooms in the country in April of 2011. Although today, there is fully legalised online poker in three states in the country, the enthusiasm surrounding the sport pales in comparison to its early 2000s version.
Online poker players in New Jersey have had pretty limited opportunities from which to choose from. When legalised online poker was introduced in the country in 2013, experienced players used the event to exploit curious new players. As a result, online poker has just not been able to expand in any meaningful way.
Too Many Gambling Choices in PA
According to the new expanded gambling laws in PA, no other state in the country will have as varied gaming options at Pennsylvania by the end of this year or the start of next. They have signed the bill to legalise gambling in truck stops, airports and of course online slots and table games. Additionally, new satellite casinos will also be set up at several locations across the state. This is not forgetting that the Keystone state already has 12 existing commercial casinos, with one more scheduled to open soon. They also have a lottery, which will be made available online once online gaming takes effect. There will be no shortage of ways to bet for people in the area. All this is without taking into consideration the pending decision from the Supreme Court regarding the appeal from New Jersey to revoke The Professional and Amateur Sports Protection Act (PASPA) and allow states to legalise and regulate their own sports betting operations. A potential repeal of PASPA to legalise sports wagering all across the USA may be the final nail in the proverbial coffin for online poker and its popularity. Part of the youthful demographics dedicated to online poker may be siphoned off with interest to wagering on sports, along with their dollars.
It is hard to imagine online poker capturing the interest of players in an environment where betting is legal in almost every other way too.
Future of Online Poker
The bottom line is that for online poker to thrive in the USA, they firstly need a lot more players. PA joining in on that could just do the trick but how Pennsylvania handles their online poker ventures is yet to be seen. Not to mention, how that might affect the online poker landscape in the country.