New Jersey, Delaware and Nevada Make Deal to Share Player Pool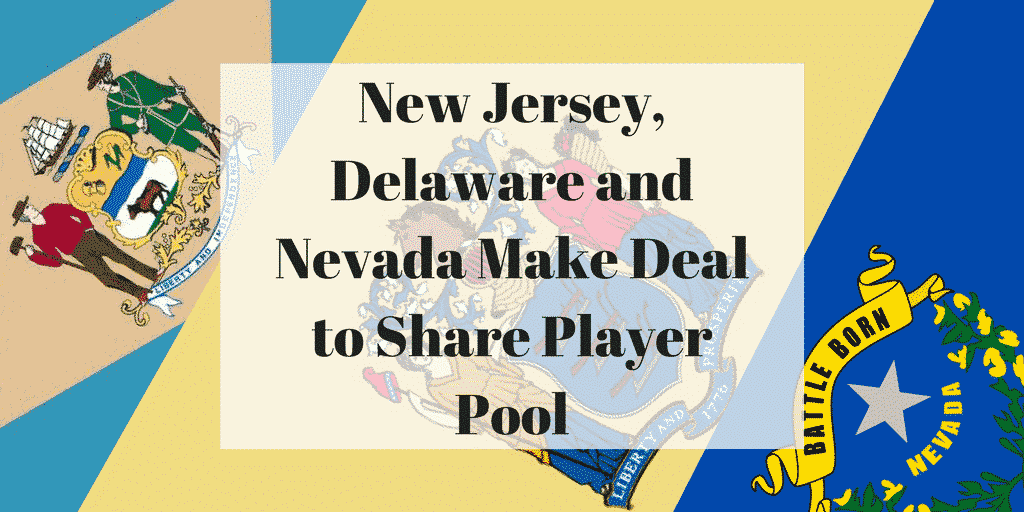 The United States online poker market received an impressive boost thanks to the joining of the three states where online gambling and poker is regulated and legalized–Delaware, Nevada and New Jersey. Player pools in those three states will soon be combined thanks to an agreement made by Nevada Governor Brian Sandoval, Delaware Governor John Carney and New Jersey Governor Chris Christie. This agreement will allow all online casino and poker players in those three states to compete against each other in a mass player pool. This marks a huge milestone for United States online casino and poker regulation. In a statement from Chris Christie, he says:
"New Jersey has been a pioneer in the development of authorized, regulated online gaming, which has been a budding success since its launch in late 2013. Pooling players with Nevada and Delaware will enhance annual revenue growth, attract new consumers, and create opportunities for players and Internet gaming operators. This agreement marks the beginning of a new and exciting chapter for online gaming, and we look forward to working with our partners in Nevada and Delaware in this endeavor."
This is great news for all three states in which online poker and gaming is legalized and regulated as it means players will be exposed to bigger poker offerings, which will make playing online poker much more lucrative and fun for players residing in those states.
This venture may be caused by the struggles of online poker in the three states to find substantial traction compared to online casino play. As although, online casino revenue for the state has been quite high, the same cannot be said for online poker. This move will no doubt increase online poker's revenue stream in all three states.
New Jersey has seen its annual revenues increase substantially since it regulated online poker and casino websites in November of 2013. In 2016, Internet gaming brought the state $196.7 million and it is projected that this new development in the US iGaming world will increase its revenue greatly. Caesars Interactive Entertainment, the parent of WSOP, released a statement:
"We applaud the government leadership and the regulators in New Jersey, Nevada and Delaware for reaching this meaningful agreement. We will immediately begin efforts to take our existing Delaware-Nevada compact and add New Jersey to the mix by following the requirements established by the regulators so WSOP.com can share liquidity with all three states."
What Shared Player Pool Means for Players
This is great news for those residing in Delaware, New Jersey or Nevada who enjoy their hand at online poker, as they will see an increase in prize pools, jackpots, game offerings and other benefits.
An increase in iGaming offerings will come as the newly grown prize pool will incentivize online poker operators to establish themselves within one of the three states, including those operators that only set up shop in Europe. The increased revenue potential of obtaining a license in one of those three states will mean a massive increase in tournaments, poker offerings and online casino games.
When will the Sharing of Online Poker Player Pool Take Place?
There is no released date as of yet. It is estimated to take months, but could be only a few weeks. Make sure to stay updated on PlayingLegal as we'll be sure to release news as it breaks.