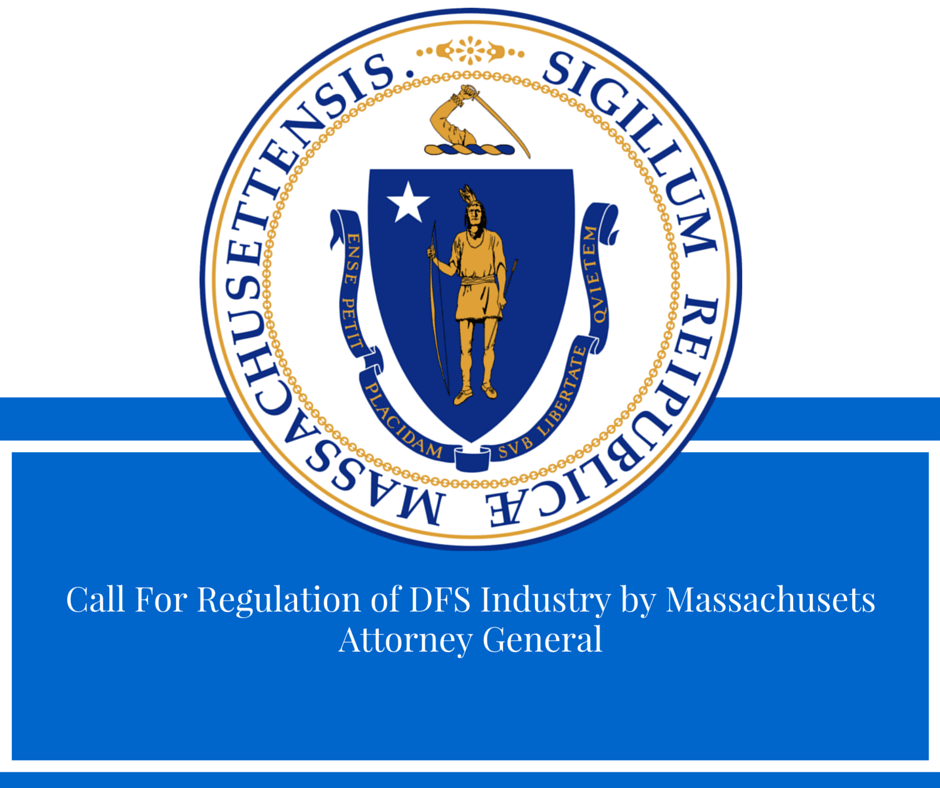 The attorney general of Massachusetts proposed new regulations on the daily fantasy sports industry this past Thursday as a concession for remaining in operation in the state. These regulations are extensive and include such rules as prohibiting contests on college sports and increase the minimum age requirements of players. Here is a look at what is in store for Massachusetts when it comes to the regulation of the DFS industry.
The Attorney General's Say on DFS Regulation
The attorney general of Massachusetts, Maura Healey stated:
These regulations are a first of their kind for the daily fantasy sports industry, and they focus on protecting minors, ensuring truthful advertising, bringing more transparency to the industry and leveling the playing field for all consumers.
This is a much more reasonable approach to the daily fantasy sports industry, then other states such as New York whose attorney general, Eric T. Schneiderman, has called for a state-wide prohibition of the gameplay. However, instead of shutting down the industry, she asserts that the currently unregulated industry needs to be simply reined in. Healey examined the DFS industry meticulously, perhaps because DraftKings, one the leading Titan companies, has its headquarters in Boston. In previous statements, she has said that although daily fantasy sports is a type of gambling, that distinction alone should not make it illegal.
What Types of DFS Regulation Will Massachusetts See?
On the list of regulations coming to Massachusetts is:
• A ban on those under 21 playing on DFS sites
• A prohibition of advertising or promoting DFS websites on campuses
• A ban on professional athletes and those working in the professional sports industry from playing on DFS sites for their sport
• Players can only deposit $1,000 every month on DFS games
• DFS websites must provide games for novice players that highly-experienced players cannot enter into
• A ban on contests in college sports
• A ban on DFS websites extending credit to players
DraftKings and FanDuel's Opinion on Regulation
In two separate statements FanDuel and DraftKings actually approved of Healey's approach to the industry. However, DraftKing's stated that they did find some issues with Healey's decision.
"While we do have some concerns with the draft regulations, we intend to work closely with the attorney general's office to ensure we are operating in the best interest of our customers."
Conclusion
On top of growing regulatory pressure from varying states, there have also been almost two dozen lawsuits filed against both FanDuel and DraftKings claiming that they are fraudulent companies. The most recent of which was filed in New York, and singled out credit card firms and banks that processed players' payments.
Although this is a tumultuous time for the daily fantasy sports industry, the result of the attorney general investigation is the best scenario that both DraftKings and FanDuel could have hoped for. What do you think about the regulation of the daily fantasy sports industry? Comment below!