DraftKings Add New International Football Options to its Growing Portfolio
DraftKings' global expansion continues with their latest addition to their offerings; they have added UEFA Europa League and Liga Mexico to their portfolio.
UEFA Europa League
The Europa League contests by the DFS site were launched last week to synchronise with the round of 16 stage of this year's competition – Liverpool FC's first-leg match against Manchester United at Anfield Stadium in Liverpool.
The UEFA Cup, which was rebranded as the UEFA Europa League in 2009 is an annual football club competition organized by the Union of European Football Associations (UEFA). The pro-football competition has been running since 1971 for eligible European football clubs; this year 104 teams took part in the first qualifying rounds for a chance to win the championship cup.
DraftsKings is not new to the world of football; in fact, they already offer contests for the UEFA Champions League European tournament, the English Premier League top flight and North America's Major League Soccer.
Liga Mexicana
The addition of the supremely popular Liga Mexicana will offer players a 'Latin America' option on the site.
The Liga Mexico or Liga MX, officially known as Liga BBVA Bancomer, is the highest level of the Mexican football league system; sponsored by the Spanish banking group Banco Bilbao Vizcaya Argentaria, S.A. (BBVA) through its Mexican subsidiary BBVA Bancomer. The league is composed of 18 teams and holds two tournaments annually. The league has very strong pull with fans in both North and Latin America; they draw some of the biggest crowds of professional sports leagues in North America, just last year, an average of 25,557 fans were found attending the games, ranking them just behind the NFL and MLB.
Opta Sports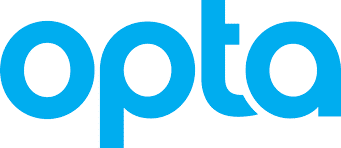 DraftKings has expanded its existing partnership with Opta Sports for running these new matches; Opta sports is a branch of the London based sports data specialists, Perform, who also have established a strong presence all over Europe.
Chief International Officer for DraftKings, Jeffrey Haas has said, "We are increasing our product depth, adding more leagues and contests that appeal to our growing global market." He also added, "Football, as we all know, is the world's favourite sport and we are proud to see so many daily fantasy football players using DraftKings as their second screen on match days to increase their engagement with and enjoyment of the sports they love."
DraftKings is a daily fantasy sports operator based in Boston, MA. The company works on players creating virtual sports teams and entering them into daily and weekly matches for a chance to win cash and other prizes. DraftKings already works with the MLB, NHL, NFL, NBA, PGA, Premier League and UEFA Championship League soccer, NASCAR, MMA and American college football and basketball, and now with the new additions, they have included UEFA Europa Football and Liga Mexicana to their growing global portfolio.