ESPN is Now Covering Professional Video Gaming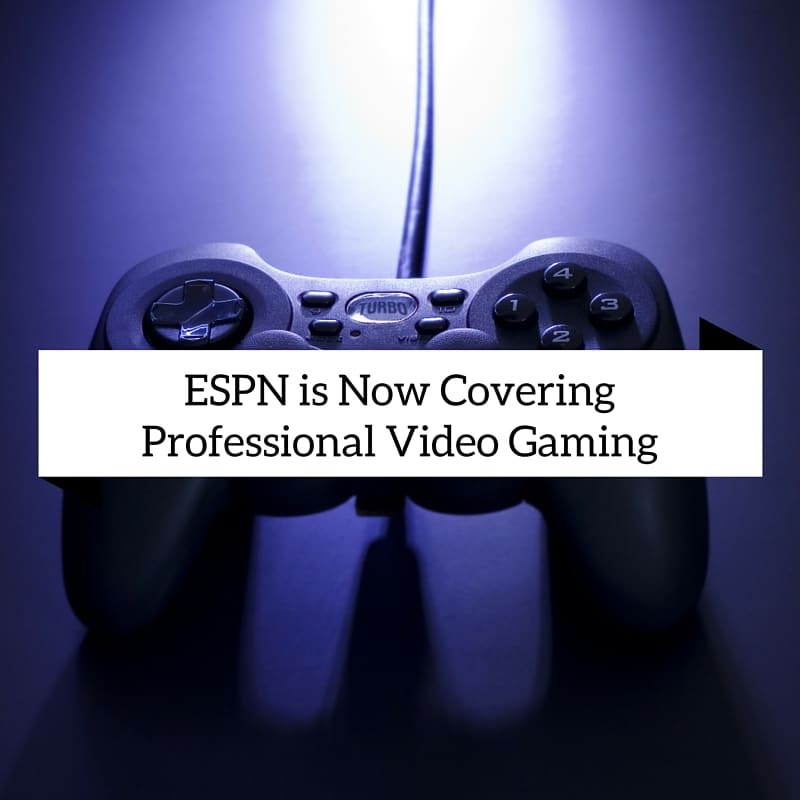 In the world of competitive skill games, esports is growing in both popularity and financial backing. ESPN, the worldwide leading sports news company, is creating a new segment for pro gaming coverage. Moreover, ESPN now officially has an e-sports tab for its site and mobile application. Although the professional skill game is still up and coming, the industry is gaining more and more fans each year. ESPN also noted on the release for the new addition to the sport that the esports industry is now worth over $500 million.
Opportunities to Come
With the new partnership bringing ESPN and professional video gaming together, the industry is bound to grow from the massive dosage of exposure promised by the sports news powerhouse. Players who have reached a professional level will now have ESPN profiles, statistics, highlight videos, and more.
The partnership also brings far more coverage to various esports leagues, playoffs, and championship match-ups. The market spreads to all sports fans and with ESPN now in the mix, they can keep track of their favorite esports. The new exposure to esports will open doors to several different age groups to compete for titles.
A Change of Heart
ESPN President John Skipper must have changed his previous opinion of esports, now accepting the branch as part of the sports tree covered by ESPN. He was quoted two years ago in regards to addressing the future of broadcasting esports, "It's not a sport, it's a competition. Chess is a competition. Checkers is a competition. Mostly I'm interested in doing real sports."
Multiple Esports Genres
The sports news site will report on a variety of video game genres. ESPN is giving full coverage to the widely popular North America League of Legend Championship Series. The series started just earlier this week and is continuing into its final round. The fan base of the trending League of Legends game will be able to get the best action possible following the Championship Series.
Chad Millman, who is the current editor-in-chief for ESPN Magazine and ESPN.com, spoke about the dawn of pro video gaming partnered with the company. "Fans will find the same level of quality content and journalism that users of ESPN.com have come to expect, including in-depth looks at the competitive gaming world and on-site reporting from the major tournaments." On top of League of Legends, the site also includes competition news for Defense of the Ancients 2 and Hearthstone: Heroes of Warcraft.
Conclusion
With more and more game systems and interactive games, the popularity and competition of video games are on the rise. An open-ended partnership with ESPN holds many new possibilities for the future of gaming. Audiences will now be growing more than ever, as over 250 million Americans and even more internationally watch ESPN. As gameplay evolves, ESPN will be there to give this competitive and exciting industry the coverage it deserves.