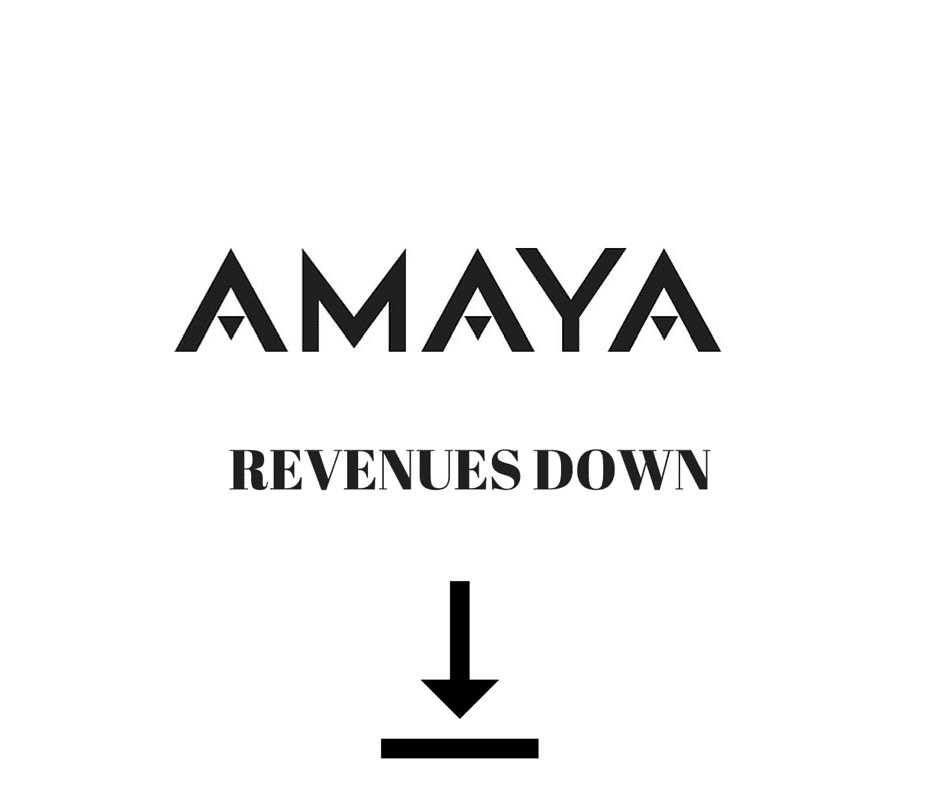 The same company that owns and operates PokerStars and StarsDraft online, Amaya Inc., is reducing its financial expectation this coming year due partially to the strengthened US dollar, which has reduced the purchasing power of its players and thus shrank its revenue. Amaya, based in Montreal, has lowered its estimated revenue for the 2015 year from an estimate of $1.339 billion to $1.289 billion, a 13 percent decline. Here is a look at the Amaya's financial standing this year
Decrease in Profits As Well
Amaya is also lowering its estimated profits for 2015 from a range of $2-$1.76 per share to $1.66 to $1.75 per share. This revised per share guidance can be seen in Amaya's third-quarter financial report. The report met the estimates of financial analysts for its adjusted net earning for each share but did not meet revenue expectations.
Greece Another Factor in Amaya Slowdown
Greece is likely another factor in Amaya's decrease in revenue, as the company had to suspend all real-money operations during July due to Greece's new regulatory regime, as well as its severe economic downturn. In the previous year, Amaya generated $9 million from Greece, as well as 30 other jurisdictions in which Amaya decided to suspend operations.
Despite This, Amaya is Still Growing
Despite the shortfall, Amaya still grew substantially from the previous year. The company stated that their third-quarter revenue this year was $324.7 million, which is an increase from $299.5 million in the previous year. Their adjusted net earnings were also up, with 44 cents per share or $90.5 million, which is an increase from $79.8 million or 39 cents per share. This indicates that despite the shortcomings this year, Amaya is not really in too bad of shape. Additionally, the stronger US dollar is not just affecting Amaya, but also every other gaming company that serves US residents.