Modern technology has brought commerce entirely online for both customers and merchants alike. With so many payment options available over the web, the masses are left to choose from a variety of businesses. However, the payment processing services differ from company to company, and it is important to understand what exactly you are paying for when choosing a platform. While there are several trusting sites that can safely handle your money, there are far more who can not. As a legal bettor, it is your right to know a little more about the popular payment processors that drive the online gambling industry.
Neteller is one of the largest global payment systems to hit the market for online betting since the start of the Internet. In 1999, Neteller's parent company, Paysafe, began to implement a new platform that allows free person to person money transfers within Europe. 17 years later, Neteller now services over 200 countries worldwide through both personal and business financial transactions. Neteller's eWallet system works to protect any customer's payments, either outgoing or incoming, with heavily encrypted security to ensure the payments are entirely secure from A to B. In addition, Neteller also provides a platform to make both online and offline purchasing easier through the Net+ card program powered by MasterCard. Through covering the ins and outs of Neteller's process, this review will help guide you in deciding if Neteller is right for you.
Neteller Review Article Overview
Financial Safety of Neteller
Neteller Overview
How Neteller Works
Advantages of Neteller
Disadvantages of Neteller
Net+ Prepaid Card
Net+ Fees
Customer Service
Gambling Site Depositing with Neteller
US Residents Ability to Play on Neteller
Neteller's Financial Safety: Are My Payments 100% Secure?
BIN/IP Check- Clients logging on to their accounts will always register an internet protocol number (IP address) to stop fraudulent login attempts.
• Two forms of ID- Customers are always required to show two valid forms of identification. Sometimes, customers will also need to show proof of residence as well.
• 256 Bit Encryption- Neteller is currently using the highest standard of security encrypted filing. Also, the site updates and refreshes multiple firewalls to stop any potential threats.
Neteller Overview
Neteller, through the Paysafe name, has built a vast network of personal customers and business owning merchants. The company has also partnered with MasterCard on a few different prepaid card programs to help build Neteller's versatility. The United Kingdom's Financial Conduct Authority (FCA) recognizes Neteller as a viable and trustworthy option by authorizing Neteller's license to operate.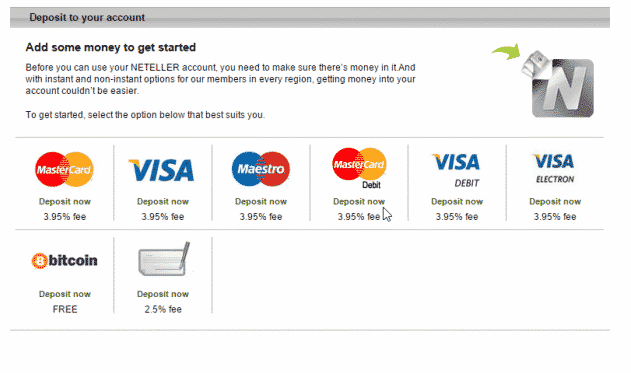 How Neteller Works
When using Neteller, you can virtually buy or sell any good or service online, anywhere in the world by utilizing Neteller's network and security. The site also features the Net+ prepaid card system for customers that may have had credit cards declined. The highly acceptable prepaid card from Neteller ensures you to be able to make your purchases with peace of mind.
Advantages of Using Neteller
The accessibility for payment processing is Neteller's biggest strength. It can be difficult to transfer payments successfully online with speed and ease. However, Neteller specializes in both. If you need to purchase something right away, such as an online betting deposit, Neteller can transfer funds instantly.
The security at Neteller is top notch, and with multiple firewalls, fraud blacklists, and constant account monitoring, it can be seen as a leader in the payment processing industry.
Free sign ups, as well as a quick account setup, goes a long way to help those who are not as tech-savvy. The customer support at Neteller is available 24/7 with live agents standing by. The helpful support walks hand in hand with the company's mantra of straightforward and safe financial transactions.
Disadvantages of Using Neteller
Neteller does implement some fees, and if you do not know of all of them, they can catch you off guard. If you are looking to deposit funds into your Neteller account from either a Visa or MasterCard, both have deposit fees of 2.5 percent. Foreign exchange fees of 3.39 percent will apply if you are using the Neteller card to purchase something in another country. The foreign exchange fee is by far the largest disadvantage for customers living in the United States buying abroad.
Due to powerful security features, there is always the possibility of being locked out of your Neteller account until you can prove who you are. However, you can call the support line for Neteller with viable proof of identification.
Net+ Prepaid MasterCard
The Neteller Net+ prepaid card won the 2014's Best Online Gaming Card of the Year. The Net+ Prepaid Card is a partnership with MasterCard to give you the ability to purchase online or in person with your own Neteller debit/credit card. You are even able to pull out cash through ATMs to use your money whenever. The card is free to purchase anything in stores, online, and restaurants. However, there a few monthly fees that come with the Net+ card that you should know about.
Net+ Fees:
2.95% foreign exchange fee
2.99 USD monthly admin fee
3.00 USD paper statement fee
3.95 USD ATM withdrawal fee
5.00 USD to replace a lost card
Neteller's Customer Service
Payment processing and customer service intertwine in the industry. Whenever it comes to handling money and trusting a company with your finances, you want the top of the line customer service. Neteller offers a few options for customers in need of any assistance.
Frequently Asked Questions
If you are struggling with a problem that is fairly general, chances are you will find the solution through the popular FAQ section found on Neteller's site.
Email Support
If you have scrolled through the FAQ and came up empty handed, feel free to send in an email describing your inquiry and the support team will email you back within 24 hours.
Customer Call Support
Problems that need attention right away should be presented to the customer service support line at 1-855-769-3600.
Depositing Money Into an Online Gambling Site With Neteller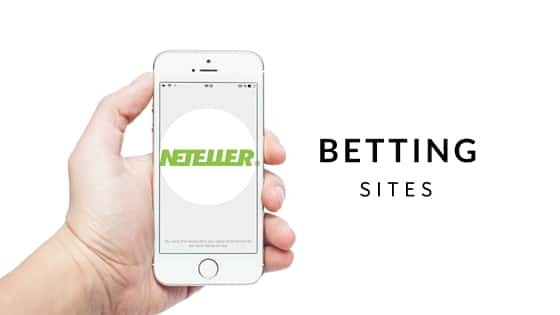 Online betting is one of Neteller's top used services around the world. The company completes millions of financial transactions between bettors and online gambling sites annually. In 2014, Neteller received the official Best Gaming Payment Processor award based on the customer reviews.
Once you have successfully funded your Neteller account, you can get started on your favorite gambling site. Simply log on to your betting site account and click "deposit." There will be a variety of payment methods to choose from, but you will be looking for either the Neteller or Paysafe logo. Select Neteller and the site will prompt you with Neteller log in forms. The login forms will usually require your Neteller email, password, and passcode. Enter the deposit amount and start playing! Deposits are almost always instantaneous, and withdrawals are successfully transferred within 48 hours.
Can US Residents Use Neteller on International Gambling Sites?
United States residents are subject to both state and federal laws depending on where in the US they are residing. Because of the lack of international gambling regulation, the United States Congress passed a the Unlawful Internet Gambling Enforcement Act of 2006. The same act illegalizes international online gambling and stops US residents from completely financial transactions with offshore online gambling sites.
Can US Residents Use Neteller on Fantasy Sports Sites?
All the main fantasy sports sites in the United States accept Neteller. The two largest sites, DraftKings, and FanDuel also accept Neteller through the Net+ Prepaid MasterCard or by transferring through Paypal.
Conclusion
If you are looking for a highly secure, yet easy to use eWallet, Neteller could be your top choice. With years of networks, reliable safety, and great customer reviews, Neteller has climbed the charts as a leading contender for the payment processing industry. Online commerce should be straightforward and safe for all. Neteller helps the customer and the seller mutually to make buying focus less on the process and more on the product.
The Review
Neteller
"Neteller is one of the largest global payment systems to hit the market for online betting since the start of the Internet. "
The Bad
Extremely High Security May Block Out Users
Breakdown
Customer Service 100%

Security 100%

Ease of Use 100%

Accessibility 100%