Tennessee Online Gambling | Is Gambling Legal in Tennessee?
Legal Online Gambling In Tennessee
This state offers a rather limited selection for land-based Tennessee gambling but proves to hold several online options for residents. The Volunteer State has one of the most anti-gambling stances toward the industry, remaining of the few in the union to not have any land-based establishments. It has not permitted a single license for a tribal or private casino. Horse and greyhound racetracks are also prohibited in Tennessee leaving residents with only the option to play the state lottery as far as land-based gambling goes. Lottery tickets are only sold through state-appointed retailers and cannot be sold by a 3rd party or online. Because of these strict regulations, residents typically make the commute to the neighboring state of Mississippi for its legalized casino-style gambling. However, due to federal gambling laws that are enacted throughout every state, Tennessee residents can legally gamble online through a few various types of websites.
What Types of Gambling are Legal in Tennessee?
Tennessee allows its residents to make cash wagers on three types of gambling. The first is through pari-mutuel wagers on horse and greyhound racing. Though the state does not have a single racetrack, Tennesseans can place bets online on any licensed horse and greyhound racing website. The second legal option for those who reside in Tennessee is fantasy sports betting. Legal sportsbooks can only be found in Nevada. However, fantasy sports betting gives an excellent legal alternative that uses more skill than traditional sports gambling methods. The third option is to play the land-based state lottery, which was just legalized in 2003.
Will Legalization of Online Gambling Occur in Tennessee?
It is safe to say that online gambling such as poker, casino-style gaming, and skill-based games of chance are a far ways away from being legalized in Tennessee. House Bill 603 and Senate Bill 691 were presented in 2013 outlining the pros and cons of the legalization of gambling to legislators, but there has not been any gain of ground on the matter since then. Though the state loses out on millions of dollars of revenue to its neighboring states every year, Tennessee remains firm that the Commonwealth is better off hindering gambling options indefinitely. That being said, the Tennessee Gaming Committee only approves and regulates non-profit organizations to hold "games of chance events" for charity alone.
Online Horse and Greyhound Racing
Tennessee laws have not allowed for any land-based establishments to be built in the state. However, that has not stopped Tennessee residents from getting in on the horse and greyhound racing action. Online pari-mutuel betting is permitted on racing sites that are licensed, managed, and regulated within the United States. These legal websites for horse and greyhound racing are safe and reliable due to the implementation of US regulations on payment processing, which guarantees you a payout upon winning.
Horse and greyhound racing sites that you can trust to make your pari-mutuel wagers on:
BetAmerica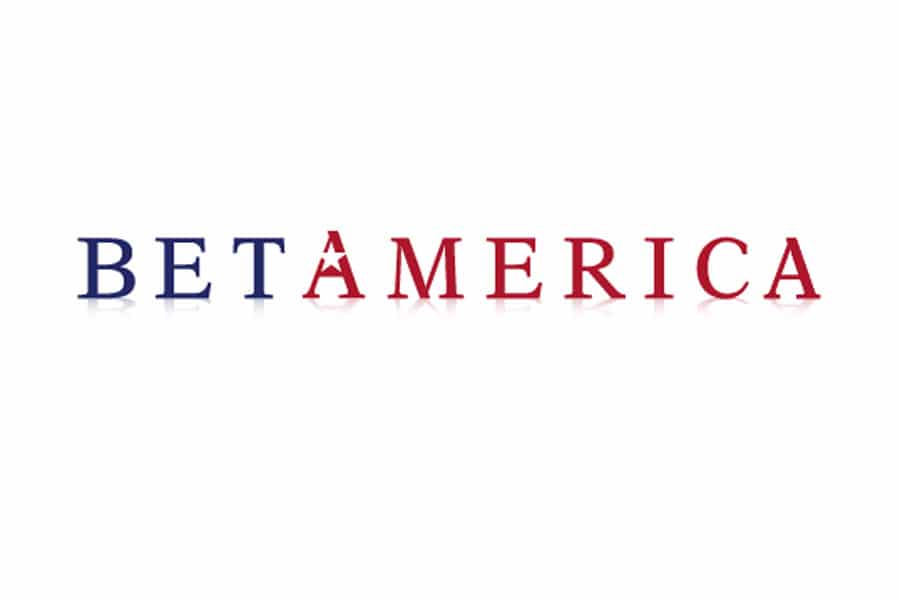 BetAmerica is one of the most reliable horse and greyhound race betting sites that Tennessee residents have access to. With free streaming covering multiple races simultaneously, bettors can place safe pari-mutuel wagers on either horse or greyhound races. Currently, BetAmerica offers $300 as a signup bonus for all starting customers upon their first deposit. With over 1000 horse and greyhound races a week to bet on, BetAmerica provides customers with helpful insights and handicap tips for each and every race. US residents can bet with peace of mind because of BetAmerica's excellent reliability. Check out BetAmerica's Review to learn more.
TVG

TVG acts as not only the most popular horse and greyhound racing television networks, but also one of the largest sponsors of the entire industry. It provides horse and greyhound racing over the air to more than 33 million American homes. On top of this, TVG gives customers access to wagering on mobile devices and online. It is a great website to bet on due to the plethora of promotional prizes and cash bonuses that they give to customers including a signup bonus when you join the TVG racing community. Read the TVG Review today to learn more!
Online Fantasy Sports
In 2006, the UIGEA or Unlawful Internet Gambling Enforcement Act was put into motion on the national level to establish that fantasy sports are considered a "game of skill". Although Tennessee does not permit games of skill as a legal gambling method, the state does allow all residents to make real money wagers through fantasy sports betting. This is because the state will comply with federally licensed sites that are based and regulated within the US. Bettors use managed platforms to analyze and draft players based on numerous statistics that they must review. With over 57 million fantasy players actively participating in fantasy sports leagues, the traditional sports betting alternative has become one of the best gambling options nationwide. Because fantasy sports games do indeed take far more skill than chance to play, there is no room for prosecution on the state level. Many people consider fantasy sports betting a more interactive and rewarding experience than traditional sports betting due to the fact that they have more control over their betting outcomes.
Two Favorite Fantasy Sports Websites to Play On:
DraftKings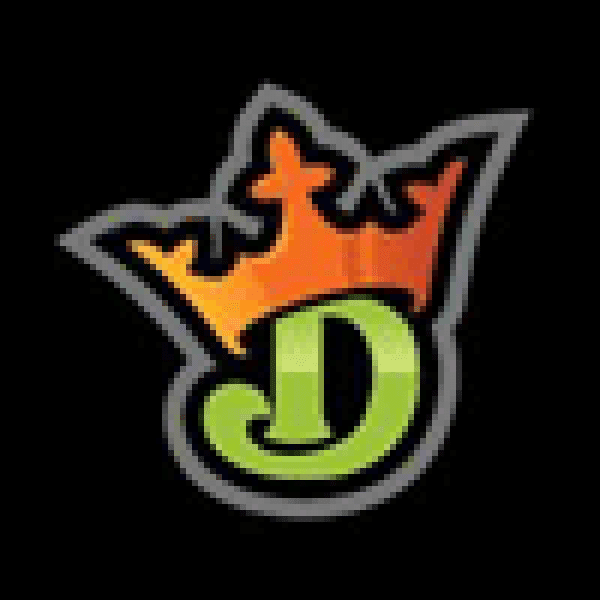 DraftKings also incorporates the option to have quick and easy daily or weekly fantasy leagues. Whether you want to get together with friends or go up against a head to head rival, millions online have access to a plethora of fantasy sports options. DraftKings hold one of the easiest to navigate platforms that make first time experiences simple and exciting. This site will give you a matching bonus for your first deposit up to $300. Check out the DraftKings Review to learn more!
Online Poker
Tennessee has made it very clear on where it stands regarding both online and land-based poker. Henry Slatery III, the Tennessee Attorney General, upholds Tennessee law on gambling offenses that include poker in all forms. Although it is hard to prosecute offshore site participants, it is still considered illegal and a Class C misdemeanor to play poker anywhere in the state of Tennessee, including through offshore accounts. With zero legal regulated sites, it might seem to be an easy option to play online poker from an offshore establishment. However, due to a lack of regulations on gambling and payment processing outside of US jurisdiction, online poker players are subject to unfair play and are never guaranteed a full payout of winnings. Be warned that it is never reliable to gamble on illegal sites.
Online Sports Betting
Sportsbooks or other forms of traditional sports betting have never been legal in Tennessee, nor do they look promising as a permitted form of gambling in the foreseeable future. Any game that has a chance or luck component while risking real money value is unacceptable in this state. Residents should know that any bookie or sportsbook establishment based in Tennessee is unsafe and unreliable. Gambling operators or supervisors in Tennessee are subject to a Class E felony punishable by up to six years in prison and $10,000 in fines if caught. Online sportsbooks on offshore sites are also unprotected by US law and cannot regulate or secure a bettor's financial investments.
Conclusion
Tennessee is still one of the strictest states on gambling within the Union and so the residents of the Volunteer State have far more options for safe online gambling than land-based ventures. Poker, as well as other casino-style games, will likely not be coming to Tennessee via online or through the establishment of a casino anytime soon. Nonetheless, Tennesseans can still get some exciting gambling action from the comfort of their own homes through legal and licensed sites for fantasy sports and horse and greyhound racing. Both of these types of online betting have proven to be far more fruitful and reliable than the illegal options that reside offshore. Remember to stay within the confines of the law, know your spending limit, and have fun while gambling safely online.