Texas Online Gambling | Is Gambling Legal in Texas?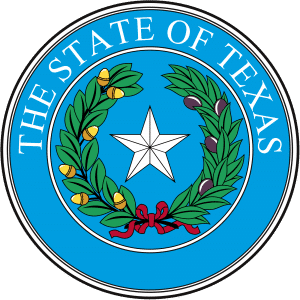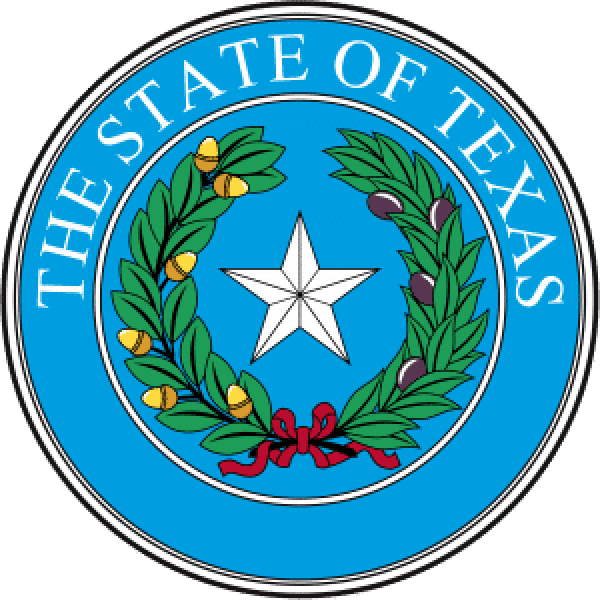 Legal Online Gambling In Texas
One would expect Texas to be big on gambling, as it lends its name to 'Texas Hold'em Poker'. However, the truth is Texas legislation is not very lenient on poker or other types of Texas gambling at all. In fact, there is only one physical casino in the second-biggest state in the Country. On top of this, the state of Texas severely limits online gambling.
The Unlawful Internet Gaming Enforcement Act (UIGEA) has substantially lowered the number of online gambling sites available to US residents. The UIGEA is a 2006 federal law that prohibits online fund transfers from a bank to an Internet wagering website. This has caused some Texans to resort to betting on overseas gambling sites, as there are only ambiguous laws on the legality of online gambling using offshore accounts in Texas. However, it is highly recommended that you avoid doing so because such overseas websites are based in countries that implement very little regulation of the gambling industry. This allows for foreign gambling websites to practically get away with whatever they want, including unfair gameplay and inconsistent payouts.
Although legal online gambling options are somewhat limited, there is plenty of fun to be had on sites that are both regulated and safe to play. Playing on websites based in the United States allows you to rest assured knowing that you and your money will be treated fairly.
Although those who play on offshore accounts will likely not be in trouble with the law, the same cannot be said for those who attempt to operate a gambling establishment within Texas. This is considered to be a Class A misdemeanor that is punishable by as much as $4,000 and up to one year in jail.
Will Legalization of Online Gambling Occur in Texas?
It is unlikely that Texas will legalize other forms of online gambling anytime soon since Texas Governor Rick Perry is officially against it, and the state's Senate contains many anti-gambling legislators. In fact, in 2011 Rick Perry wrote a letter to the Senate and Congress declaring that Texas believes a reversal of the 2011 Wire Act should take place to re-establish the illegality of all types of betting.
What Types of Online Gambling are Legal in Texas?
As of now, there are two kinds of legal online gaming allowed in Texas–online skill games and online fantasy sports. The state is firmly opposed to online poker, as well as other online gambling games and so they are not legalized in Texas. Additionally, online horse and greyhound betting is not allowed like it is in many other states.
Fantasy Sports
The UIGEA explicitly excludes fantasy sports games from their definition of gambling as long as:
The prizes are not determined by the fees paid or by the number of people who are playing.
The winners are determined by their skill and knowledge
The results are not based on the score of a real-world game
Based on these three criteria, most major fantasy sports betting websites are legalized in the United States as long as states do not have their own laws pertaining to it. Lucky for you, Texas is one state that is lenient towards online fantasy sports websites that operate within the United States as long as there is no element of chance.
Many people consider fantasy sports betting a more rewarding and fun experience than traditional sports wagering since it affords a more interactive experience in which players have more control over the outcome of their gameplay. Their winnings are not determined by the results of a single game, but how skillfully they put together a virtual team and allocate resources.
Most Popular Fantasy Sports Websites:
FanDuel
Fanduel is the largest fantasy sports betting website currently in existence and has millions of players based in the United States. At FanDuel, you can create your own virtual teams and compete against others in daily contests for a large sum of money. You can take your pick between playing in a small matchup or a larger pool of people for a huge cash prize. If you know your way around more traditional fantasy sports betting in which it takes all season to determine the winner, it will not take too long to figure out the ins and outs of this website. This is because it is extremely simplistic and intuitive so that even the most beginner better will catch on quickly.
DraftKings
DraftKings is one of the largest fantasy sports betting websites established in the United States. It is part of the Daily Fantasy Sports industry, which means that you can try your hand at daily fantasy contests for any major sports league that you desire. You can sign up to bet real money on sports games from the NBA to the PGA to college sports. Prizes offered on DraftKings increases each year and there are prizes for more than $1,000,000 provided on a regular basis. Check out the DraftKings Fantasy Sports review to learn more!
Online Casinos
Currently, online casinos are not allowed within the State of Texas, and so Texans have limited options when it comes to this form of gambling. However, those that want an online platform to bet their money on can do so through games of skills. This is because skill contests have no chance element and so are not considered a form of gambling. Texans can play their favorite games for the chance to win money on one of these websites.
Online Poker
As of now, online poker is strictly forbidden in the state of Texas. This illegality is because Title 10 Chapter 47 of the Texas Penal Code defines gambling as the possibility of winning or losing something of value based on chance. The only poker legalized in the state of Texas is the games that take place in the privacy of homes. In Texas, playing online poker is a Class C misdemeanor that is punishable by a fine up to $500. This law is readily applicable to those who participate in overseas gambling websites. However, it is important to note that no one has been arrested or even charged with playing on such websites.
Online Sports Betting
There are several laws on the Federal level, which inhibit Texans from betting on sports games. Additionally, state laws criminalize betting on anything that has value on the outcome of a match. That being said, there are no specific restrictions on Texas residents gambling on online sports betting websites. However, there are not any online sportsbooks residing within the United States that are allowed to offer services to Texas residents. This means that those who do want to bet on sports games would have to do so through an offshore account, which is quite risky as there is no customer protection.
Instead, it is recommended that you try your hand at the legal and exciting world of online fantasy football, as there are many companies in the United States that offer a safe and regulated service.
Online Horse and Greyhound Racing
There are currently six physical racetracks in the State of Texas. Though, horse racing has decreased significantly in popularity in the past several years. This decreased racetrack attendance likely has a lot to do with the fact that the Texas Racing Act was amended in 2011 to prohibit advance deposit wagering, which thus illegalized online horserace betting.
Before this, residents of Texas were able to use such sites as BetAmerica and TwinSpires to bet on their favorite horse and greyhound racing games. Unfortunately, this is no longer the case.
Even after the amendment passed, Twinspires continued to take bets from Texas citizens until it was given the subpoena to halt transactions in 2012. This marked the end of online race betting for Texas citizens, and currently, there are no other options to place online bets on races. Those who want to bet on horse races must head to one of the six real racetracks.
Conclusion
Currently, the only legal online gambling options in Texas are online fantasy sports and skill games. However, there has been a joint resolution put forth in 2013 to regulate and legalize online poker. Although this did not pass on both the Senate and House level, it shows that there is interest in the broader online gambling industry. Only time will tell if more online gambling options will be made available in the coming years. However, until that time you still have many exciting options available to you.