Wyoming Online Gambling | Is Gambling Legal in Wyoming?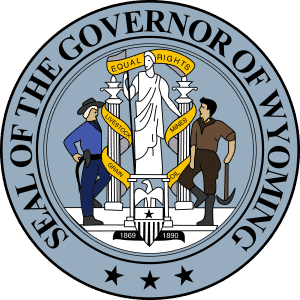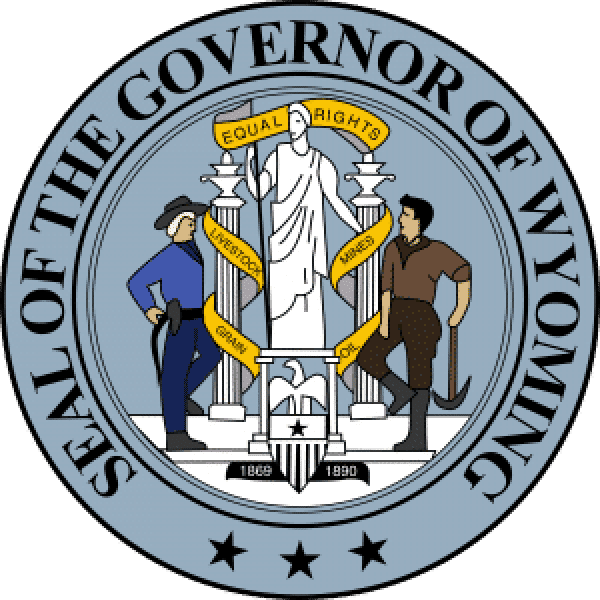 Wyoming hardly has a physical gambling industry. However, the state's gambling laws are permissive of several different types of online gambling. In fact, more Wyoming residents take part in legal online gambling than they do at physical casinos. This virtual majority is chiefly because Wyomingites are spread too far across a large geographic area for there to be a popular gambling hot spot in the state. Wyoming citizens have pretty slim pickings when it comes to physical gambling locations, as there are only several small casinos in the state, a single state lottery, and two racetracks.
Wyoming gambling laws do not cite Internet gambling as strictly illegal, and so many residents consider it a line they're willing to cross. However, despite the gray area in Wyoming's gambling laws, there are currently no regulated or safe online gambling, betting, or casino websites that Wyoming citizens have access to. This means that the only opportunity to participate in such types of online gambling like sports betting and poker games is through overseas websites that are unregulated. There is no guarantee that these types of websites payout or even offer a fair game. These websites operate in countries that have little to no regulation or government oversight, and so if anything were ever to happen to your money, there would be no way for you to have legal recourse.
Besides the risk of losing your money on offshore online gambling websites, there is also some question as to whether or not using such a site is legal to play when residing in Wyoming. The questionable legality of online gambling in Wyoming is namely because Wyoming gaming laws dictate that it is prohibited to play on unlicensed websites, but don't explicitly mention gambling. It's best to assume that Wyoming's laws include offshore websites in their definition to play it safe. However, it is worthy to note that no one has ever been arrested or even charged for gambling online in the state.
As far as running a bookmaking service, online casino, sports betting website, etc. from within the state, it is strictly prohibited. Anyone who is thinking about starting such a business will have no luck in Wyoming.
What Types of Gambling Are Legal in Wyoming?
Because of the scarcity of physical gambling options, many Wyoming residents choose the online alternative. However, the state does not allow for some casino mainstays like online poker, sports betting, or gambling. In fact, like many states in the US, Wyoming only permits fantasy sports, skill games, and online horse/greyhound race betting.
Until Wyoming online gambling laws change, it's best to stick to websites that are both regulate and 100% legal. Online fantasy sports, skill games, and race betting companies based in the United States are not only legal but also offer safe and honest games. You can rest assured that these websites have to follow federal laws in the United States and will pay out your winnings.
Online Horse and Greyhound Racing
Online horse racing betting is legal through regulated pari-mutuel third parties. It was the only form of legal online betting until 2013 when several states secured the legality of casino and poker games. If you want to enjoy live horse racing, Wyoming also has its own racetrack–Sweetwater Downs and Wyoming Downs.
Online horse racing is both legal and easy to do in Wyoming due in part to the legalization of advance-deposit wagering. This concept allows you to sign up at licensed horse and greyhound racing websites to place real bets on the races that take place around the world. All the bets that you make online are paid out using full track odds and the money wagered goes into the track's actual betting pool.
Legal Horse/Greyhound Racing Websites in Wyoming:
TwinSpires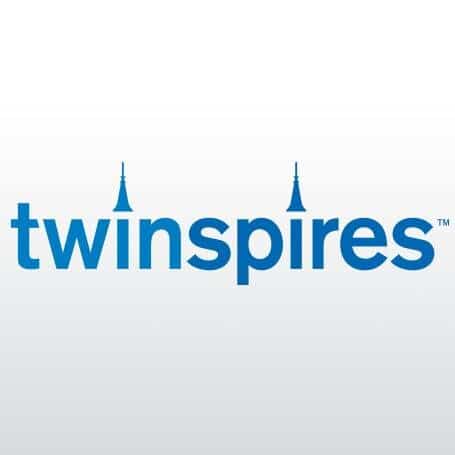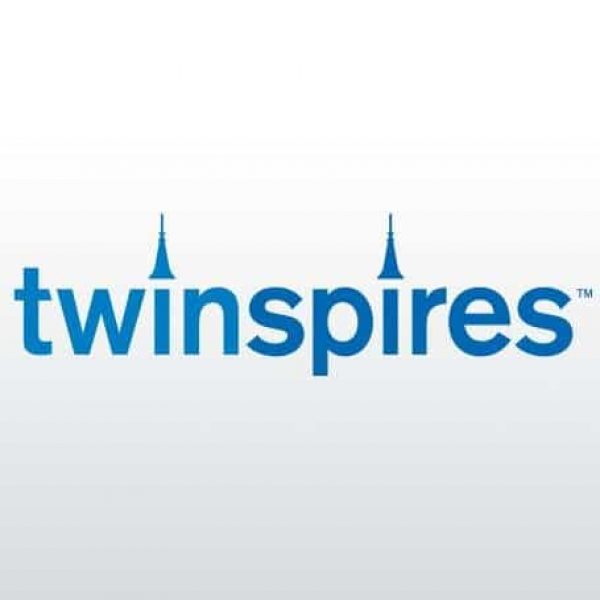 TwinSpires is a US-based horse race betting site that is fully licensed and legal. It is an extremely popular website among Wyoming residents due to its constantly rotating bonuses, handicapping tools, betting options, and excellent player rewards. You can bet on harness, thoroughbred and quarter horses using this site, as well as have your pick of over 300 tracks from around the world. Read the TwinSpires Review to learn more!
Bet America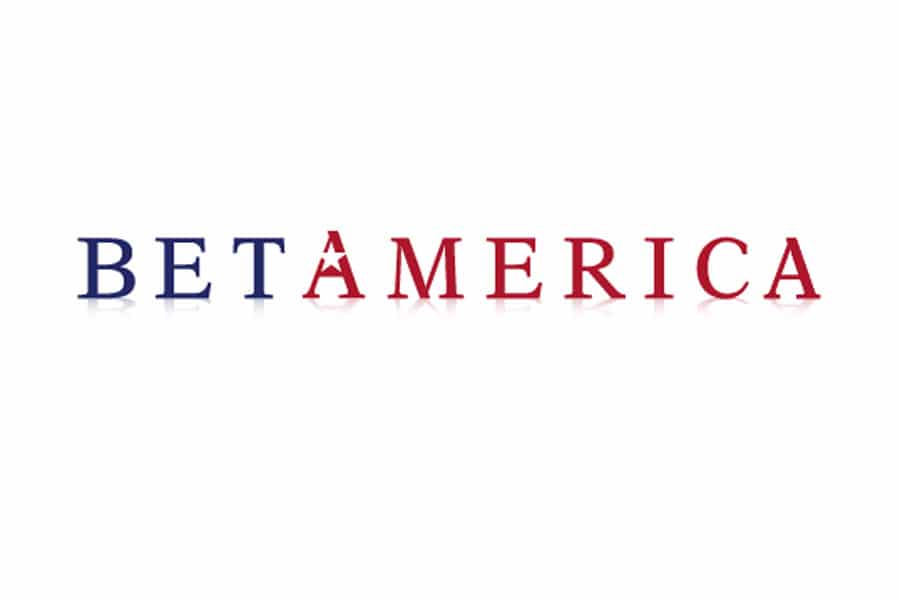 Bet America is a legal horse and greyhound betting website licensed by the North Dakota Gaming Commission. All the wagers on this site pool into local tracks, which makes the winnings larger for everyone who bets. With Bet America, all you have to do to sign up is make an account and deposit in money. They'll match your deposit up to $150.
Online Fantasy Sports Betting
Fantasy sports betting is one of the largest forms of online betting in the US. It is 100% legal to play, as it is a skill game and so not technically considered gambling. There are several online fantasy sports companies that all offer their users the chance to bet on single-day leagues to win an instant payout.
Americans have been enjoying physical fantasy sports for decades, which may have contributed to the leniency this type of betting has enjoyed in the US. Either way, multiple legislation that favors this type of betting has allowed for the growth of the fantasy sports industry.
Fantasy sports betting lets you to stay within the confines of the law while also being in more control over the outcome of your bet than traditional sports betting.
Legal Daily Fantasy Sports Websites:
DraftKings
DraftKings is set to pay out over $400 million by the end of 2015, which gives their players a huge opportunity to win big money. In fact, last year DraftKings turned four people into millionaires and proceeded to hand out $1,000,000 every week after to one lucky winner. If you're feeling lucky yourself, DraftKings is the ideal way to try your hand at daily fantasy sports. All though it is much more fast-paced than traditional fantasy sports betting that takes all season to determine a winner, it provides a much more exciting and rewarding environment.
Online Casinos
There are no legal, regulated online casinos permitted to operate in Wyoming. However, you may bet on skill games within the state as long as you are betting on your own skills. The game must have nothing to do with chance or luck for you to win money from it legally.
Online Poker
Online poker is not regulated in Wyoming, and although the law doesn't clearly state that it is illegal to play poker online, it does lean closer to illegal than legal. Besides this, poker options in Wyoming are severely limited. The few casinos in Wyoming that do exist do not offer poker rooms. In fact, the only legal way to play poker in this state is to do it at home, although no fee or rake can be taken, and no one can profit from winning the game.
Online Sports Betting
Article 1, Chapter 7, Title 6 of Wyoming Statutes states that gambling is risking money or other property to gain contingent upon chance, the use of a gambling device or the outcome of an event. Not only does this definition include online gambling, but also it markedly includes sports betting. In fact, it makes sports betting the least likely of all types of online gambling to become legalized in Wyoming. Additionally, there are two federal laws that stop states from legalizing sports betting.
Although this stops the ability for US sites to provide legitimate sports betting services, there is the alternative of fantasy sports for those who want to gamble on the outcome of sports games legally.
Conclusion
Wyoming won't likely legalize online poker, sports betting, or online casinos in the near future. There are no pending bills in the work to bring these types of gambling into legality.
To legally and safely bet online, it is best to stick with regulated betting websites that are within the United States. Especially as Wyoming's laws regarding online gambling are shaky and aren't clear on the legality of other types of online betting or using offshore websites.