The Nine Best Fantasy Sports Websites You Have to Check Out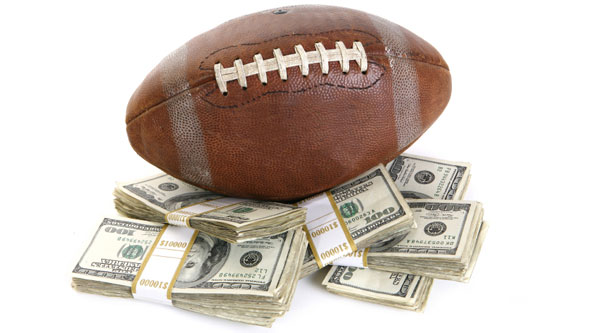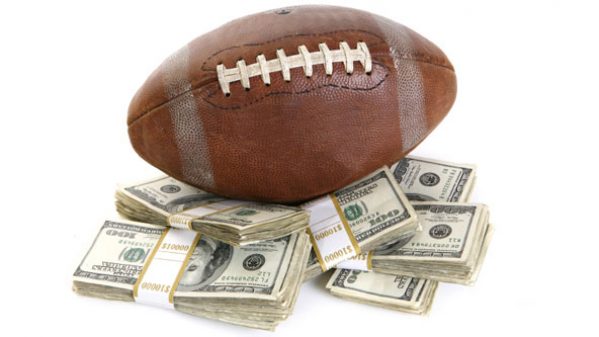 Fantasy sports websites come in many varieties from season-long drafts to short weekly leagues to stat and analysis sites. This means that there is a website out there for everyone. However, there are a plethora of fantasy sports sites to choose from, and so you may have some trouble picking out the one that's right for you. Lucky for you, the majority of fantasy sports websites don't require more than a mere sign up for you to start your gameplay experience, and so you can test out various sites to find the best one for you. Here is a list of the top fantasy sports websites.
1. FanDuel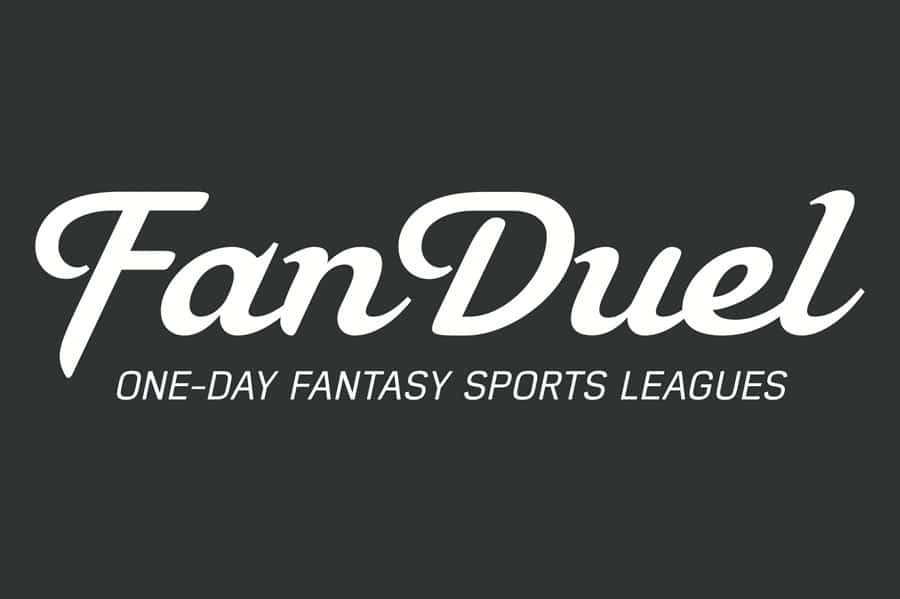 If you do not want to deal with a season-long commitment, then FanDuel lets you try your hand at weekly and daily leagues that you can try out for free or for real cash prizes. It is a remarkably simple process to sign up and start playing for experienced and novice players alike.
FanDuel is the ultimate titan of Daily Fantasy Sports websites, offering an enormous selection of gameplay formats and a massive prize pool that other sites do not provide. The user base found at FanDuel casts a shadow on the competition, which ensures that there is always contests to play. Their interface is extremely intuitive and simple, which allows novice fantasy players to figure out how to play quickly to jump into the game.
This site offers gameplay in all the major sports, such as MLB, NBA, CFB, NFL, CBB, and CFB. The types of gameplay formats at FanDuel range from 50/50s, head-to-heads, triple-ups, matrix contest and more, which guarantees that you never get bored with your options. FanDuel also lets you start a private game with your friends so that you can battle one-on-one for a cash prize.
Unique Feature
One unique feature of FanDuel is the Head-to-Head Matrix gameplay option added in 2013, which puts a unique spin on the traditional head-to-head contests. In this type of game, a group of 20 small head-to-head battles are packaged into a single entry.
Layout
FanDuel has one of the best user interfaces on the market, with nothing to leave you wanting more. The website is extremely easy to figure out, as it is both simple and clean. However, that does not mean it is not packed to the brim with neat features. If you are a new player, then FanDuel is the perfect way to get used to fantasy sports gameplay, as they make it easy to get accustomed to. On the other hand, if you have some experience in the fantasy sports realm, you'll still love FanDuel for its manageable scoring interface and its attraction to novice players.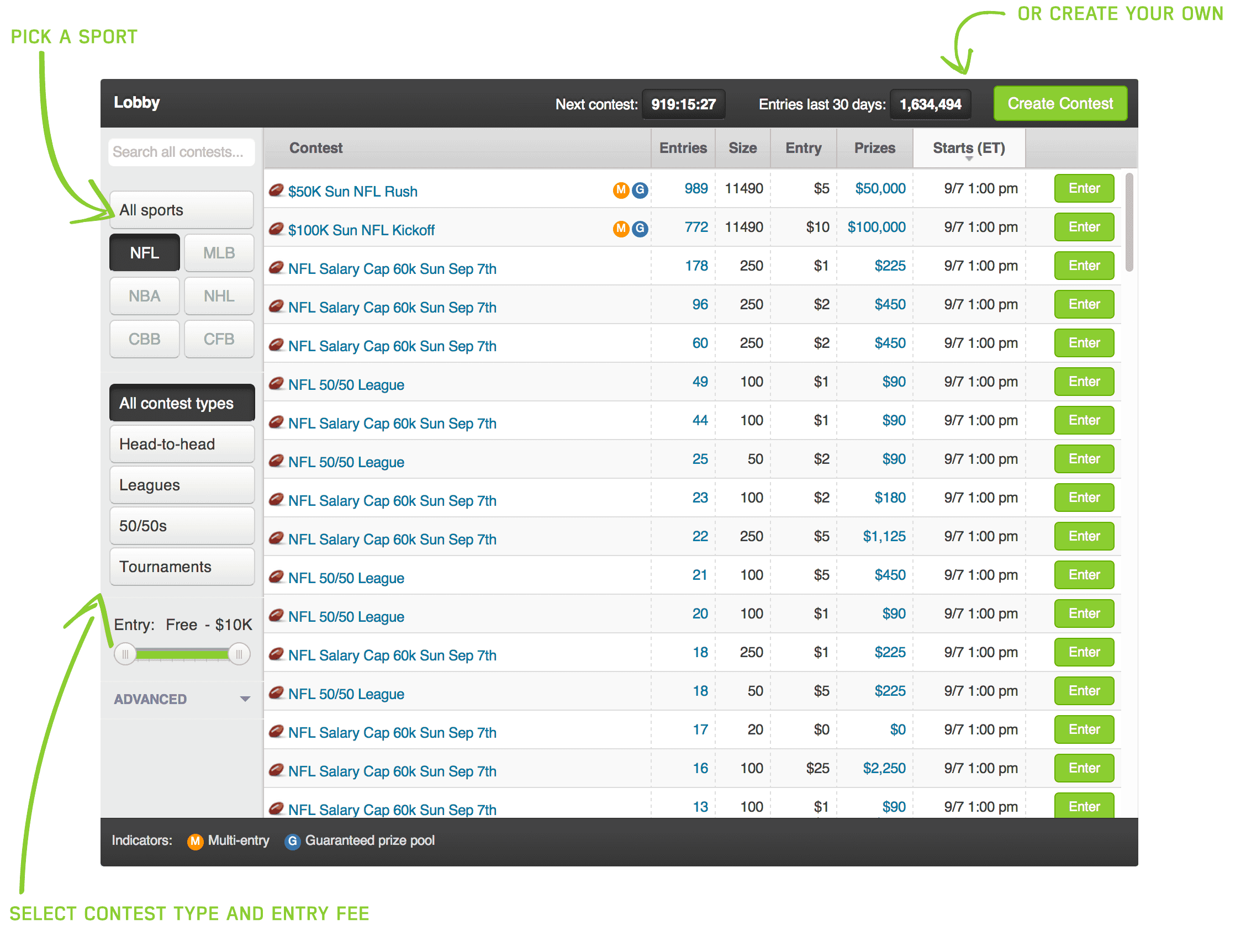 Promotions and Bonuses
FanDuel is packed full of promotions to help put money into your account. The company rewards their loyal customers incredibly well. On average, daily players receive about $20 in promotions every month. FanDuel also has an outstanding first-time deposit bonus of up to $200, which unlocks at a 4 percent rate.
What Sets FanDuel Apart
Although the cash game selection at FanDuel is fantastic, what sets FanDuel apart from the pack is the sheer size of their Guaranteed Prize Pools (GPPs). The buy-ins to enter one of these tournaments varies from just a $1 to more than $1000. However, one downside of these prize pools is that tens of thousands of people often enter them, and so it can be hard to win a substantial payout.
2. DraftKings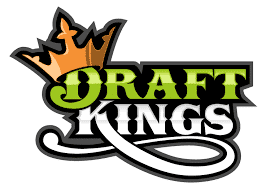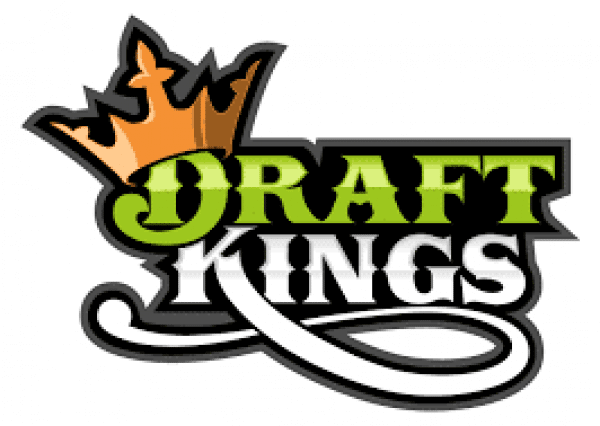 DraftKings is one of the most popular daily fantasy sports website, as well as one of the fastest growing. It currently falls second behind the Daily Fantasy Sports website FanDuel. DraftKings offers fantasy sports gameplay for MLB, NBA, NFL, NHL, college basketball and football, and PGA.
Although DraftKings does not have the largest prize pool in the arena of fantasy sports, one of the reasons it ranks so highly is its sleek interface and design. This has allowed DraftKings to raise the bar in terms of user experience.
Unique Features
DraftKings was the first Daily Fantasy Sports website to create the "late game swap" capability. This lets players change up their draft picks up until a game actually starts. This is an extremely popular choice amongst people who like freedom in their gameplay and has contributed to DraftKings' significant success.
Layout
One of the most notable features of any Daily Fantasy Sports website is the "My Lineups" page, and DraftKings does it right. You can see all of your lineups on one page, and can even choose how to organize them such as by player pool or sport. The ability to edit your roster quickly and efficiently has been a huge reason for the site's popularity.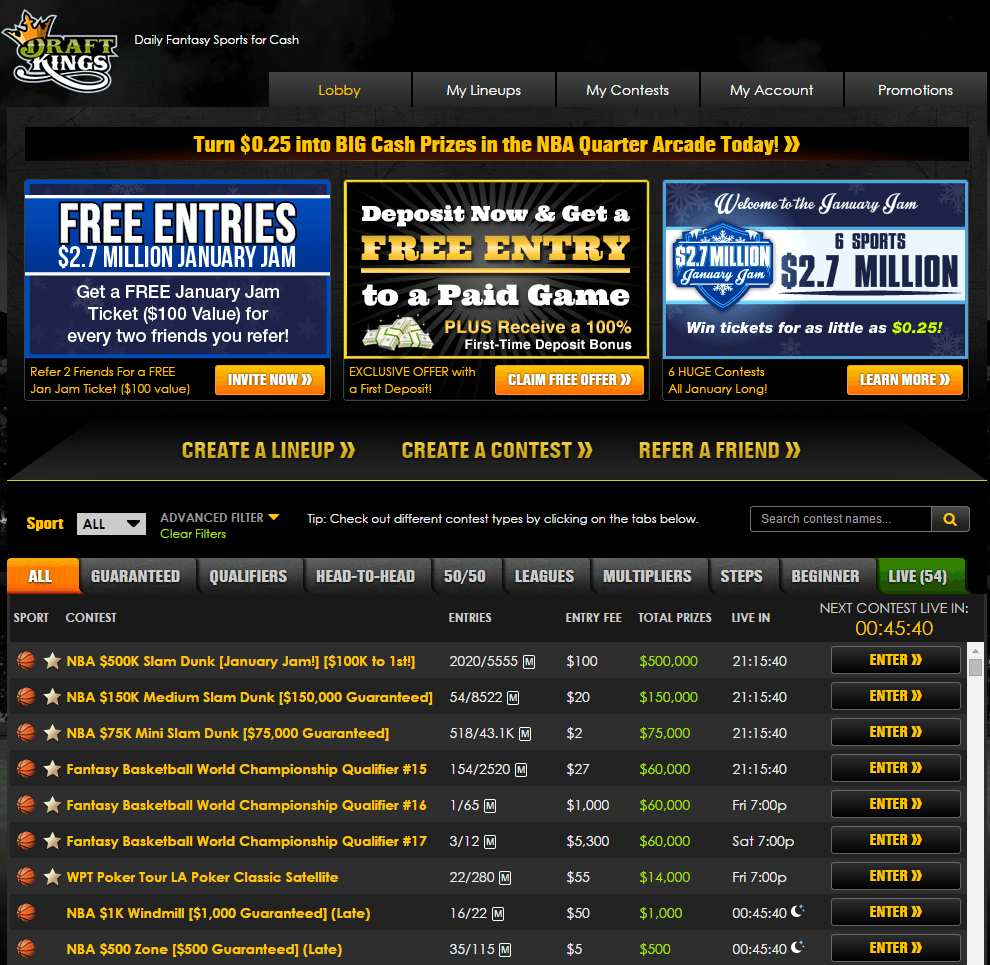 Promotions and Bonuses
At DraftKings, the deposit bonus is released in $1 increments for every 100 Frequent Player Points you receive. These Frequent Player Points are given to you every time you enter into a new paid contest, no matter what the outcome of the game. You can later redeem your points for free tickets to use for entry into contests. You can enter into one of these games with as little as 1100 points, which is the equivalent of $2, and as much as 148,5000, which equals $270.
What Sets DraftKings Apart
Although DraftKings is the new kid on the block compared to FanDuel, it manages to set itself apart due to its simplistic and easy to navigate design. DraftKings' new mobile app is also incredibly fast, and such exclusive features as Global Player Swap is worth checking out. If you want a daily fantasy site that gives you the chance to win a substantial payout, then DraftKings may be your best option.
3. DraftDay

DraftDay is an emerging fantasy sports website that was one of the many sites to leave the traditional season-long gameplay for something more exciting. They now offer exciting daily contests that give you flexibility as a player. At Draftday, you put together a new team each day, which means that you do not have to worry about being stuck with a losing team all season or even week.
DraftDay offers gameplay in all the main sports—PGA, NHL, NBA, NFL, MLB and college football. They also have many different game offerings such as a live draft, target, and guaranteed options.
Unique Features
DraftDay has an attractive and unique gameplay option called Rapid Fire in which you predict the score for whom you think will receive the most fantasy points during a matchup. If you manage to pick at least three of these matchups right then, you'll win a cash prize. You also have the option of trying DraftDay RapidFire Max in which you have to pick all five matchups correctly to win a much bigger cash prize.
Layout
DraftDay's design gives you an easy-to-use and uncomplicated format. The left side of the screen lets you quickly determine your game settings, as well as set the type of game you want. You can choose the number of players, the buy-in amount, sports, start times, game types, and payouts to find your perfect game. This lets you sort through all the games quickly and efficiently so you can start your gameplay right away.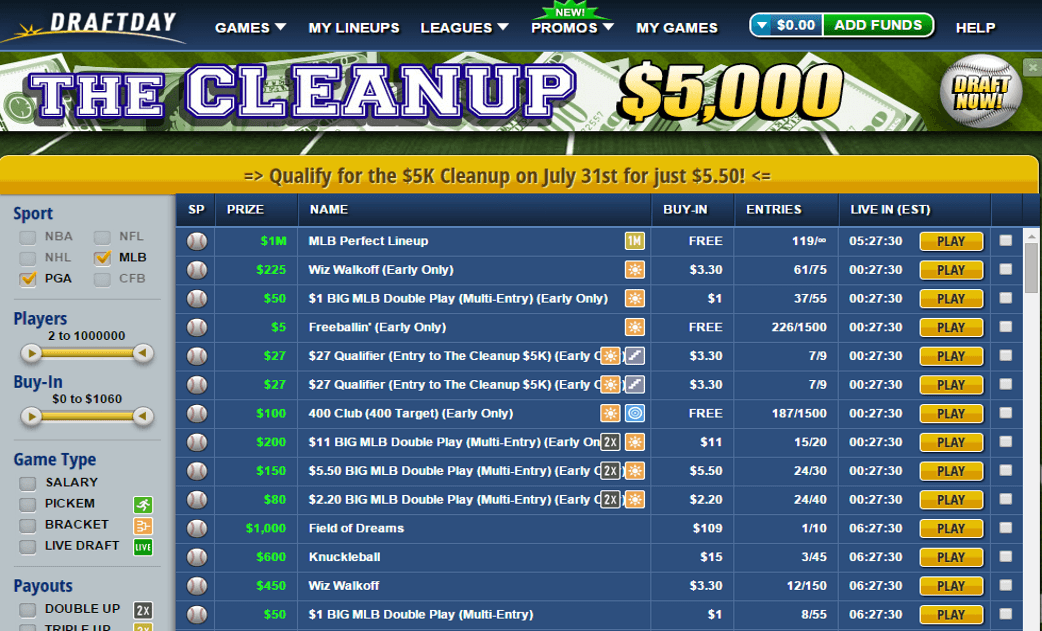 Bonuses and Promotions
One awesome aspect of DraftDay is that every day there is a "DraftDay Happy Hour" during a particular time. For instance, on one day there may be a special on NFL live drafts between 2:30 and 3:30 pm. Additionally, DraftDay has a promotion in which they give you a free entry to a contest in which you choose the highest scoring player for each position in a game. If you end up choosing the right player, then you'll win a million dollar cash prize.
What Sets DraftDay Apart
For those who prefer a smaller website, DraftDay is an outstanding choice. Both novices and experienced players will find that the excellent software, promotions, and customer service provide an outstanding fantasy sports experience. If you want a site that is still very engaging, but not as massive as the big dogs, then you'll find DraftDay to your liking.
4. StarsDraft
StarsDraft is a medium sized website worth checking out. Although the mega fantasy sites dwarf it, StarsDraft still manages to stand out from the crowd. The exemplary software, game variety, and low rake makes StarsDraft a Daily Fantasy Sports website that deserves your attention. StarsDraft was formerly called Victiv but was recently acquired by the owner of PokerStars. However, this acquisition means that you get the expertise and experience of both companies combined.
Unique Features
StarsDraft offers a different product than the big fantasy sites. For instance, they use a unique drafting system that lets you draft more players than you utilize. Typically, you are allowed to select one extra player under $5,000. This means that your worst draft pick will get written off and replaced by the additional player, giving you a better chance to win.
Layout
StarsDraft's website is remarkably user-friendly. If you are a recreational fantasy sports player then choosing your teams is very intuitive and simple. All the information you need to make an educated decision is available at a few clicks of your mouse.
Bonuses and Promotions
StarsDraft offers new players a chance to establish a bankroll free without even needing to put a deposit down. They call this their $30 bankroll program. All you have to do is sign up for an account and play against a computer for a one-on-one matchup. If you win the contest, then you'll receive one real money ticket that you can then use to enter into real cash games. Additionally, as a first-time player you'll enjoy their generous 100 percent bonus up to $1000.
What Sets StarsDraft Apart
Although StarsDraft is a smaller website, which means that the payouts are lower than big sites, the competition is rock solid. This is because you'll find less recreational players than on DraftKings and FanDuel, which makes it ideal for more experienced players. You'll also find that there are plenty of opportunities to create a bankroll from nothing.
5. Draftster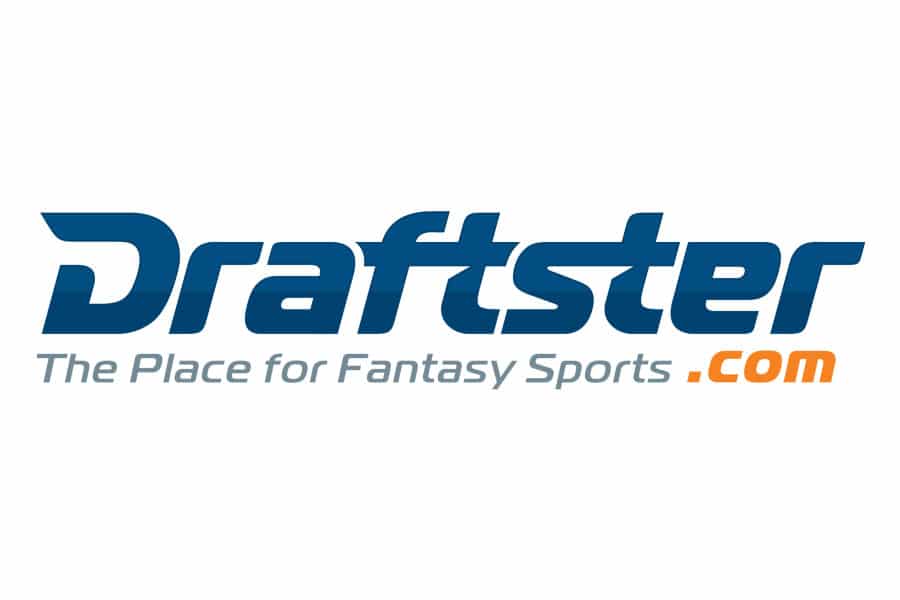 Draftster is a relatively new website added to the daily fantasy sports arena. However, both rookies and veterans will find many reasons why Draftster is an attractive site to play on.
There is a range of guaranteed prize pools to satisfy players, as well as a rock solid support team to help you with any issues you may have. Currently, you can play games for NFL, MLB, CFB, and other major sports. On top of this, there is a variety of game types offered like 50/50 and Winner Takes All so the excitement never ends.
Unique Feature
What sets Draftster apart from the rest of the pack is its vast variety of wagering options and game types. You can pick from hundreds of different options and players to customize your gameplay to your liking. Additionally, Draftster has worked hard to provide users with an incredibly detailed statistics and analysis service so that you can quickly spot trends and make well-educated drafting decisions.
Layout
The Draftster website is clean, intuitive and easy to navigate. The 'lobby' is where you will find all of your wagering options laid out in a simple table. You simply scroll through the offers or change a tab to view what is available for the different sports offered. You also have the chance to search and filter your results – helping you quickly find what you want. The 'my account' area is similarly easy to use and well thought out.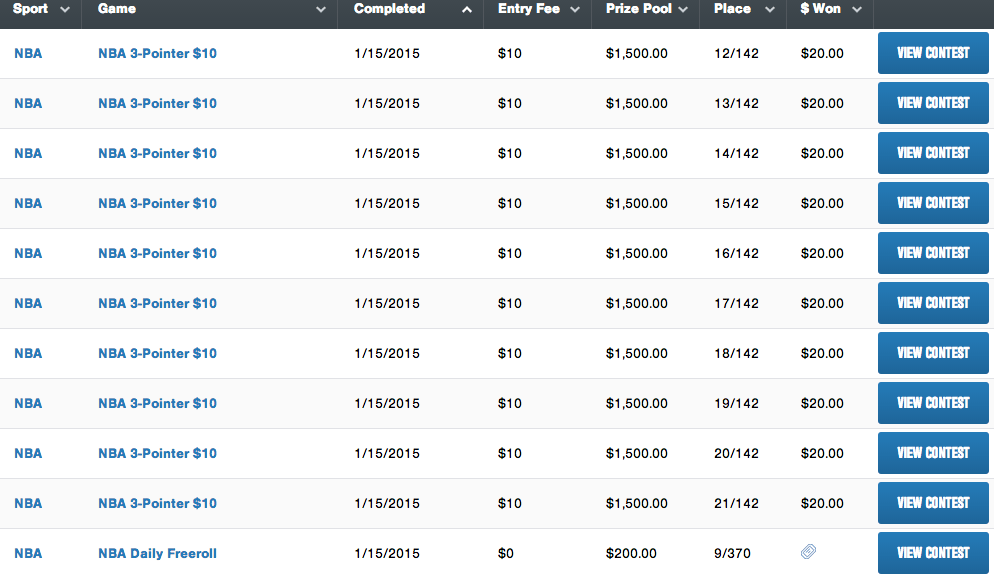 Bonuses and Promotions
Draftster focuses on giving you generous and frequent deposit bonuses. Additionally, because they are a newer company, there are always new bonuses being added. Draftsters will also give you a bonus every time you enter a contest. This cash gift is given out at a 4 percent rate of the contest entry fee, which will then be credited to your account once the game goes live.
What Sets Draftster Apart
Draftster will give you a sleek and simple design, as well as easy to use functions that won't give you a headache. If you want a website that offers straight-to-the-point gameplay, then Draftster will deliver.
6. NFL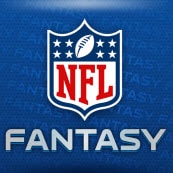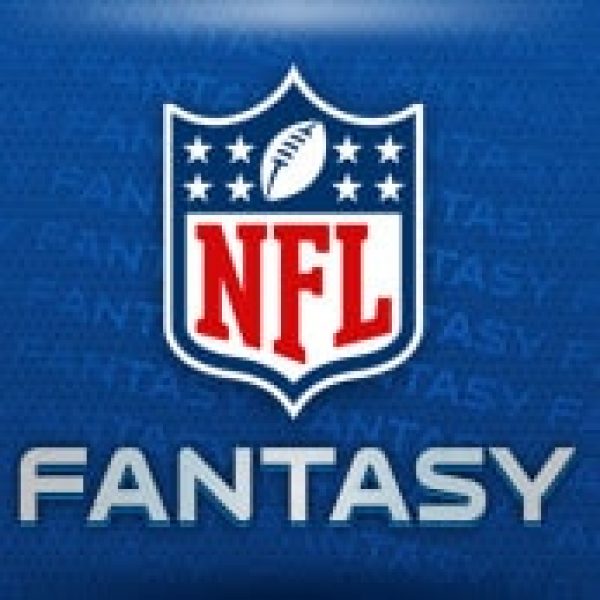 Why not draft fantasy sports from the football titans themselves? The NFL has worked hard to embrace the fantasy sports trend, which has catapulted the league's popularity. They've even mandated that fantasy sports stats be displayed in all stadiums that host the NFL. Additionally, as a DirecTV subscriber, you can be privy to plenty of fantasy sports features thanks to the NFL.
Unique Feature
NFL delivers some of the most tuned-in and in-depth information about the league, and so if you want to draft picks on NFL games, you will likely enjoy the amount of information provided to you. On top of this, you'll have access to excellent live video highlights so you can keep an eye on your games and players.
Layout
NFL gives users an incredibly aesthetically pleasing website that is simple to comprehend and use. It is also an excellent tool to perform research and analysis. However, you may find that you have issues with the abundant ads on the website.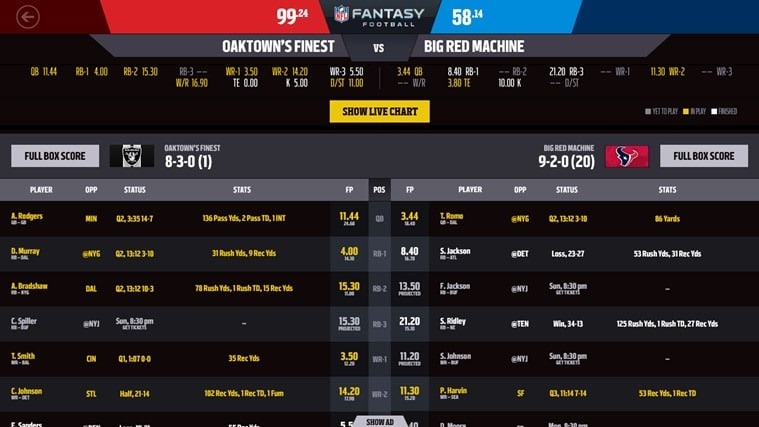 What Sets NFL Apart
You cannot go wrong by picking your draft using NFL.com. However, if you want the daily fantasy sports experience then look elsewhere, as this website is used solely to track and set up lineups. That being said, if you are looking for a site that can seamlessly keep track of your scoring and data to put together great drafts, then NFL is an extremely attractive website.
7. ESPN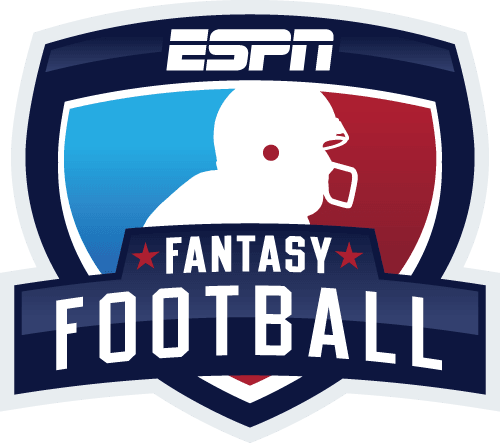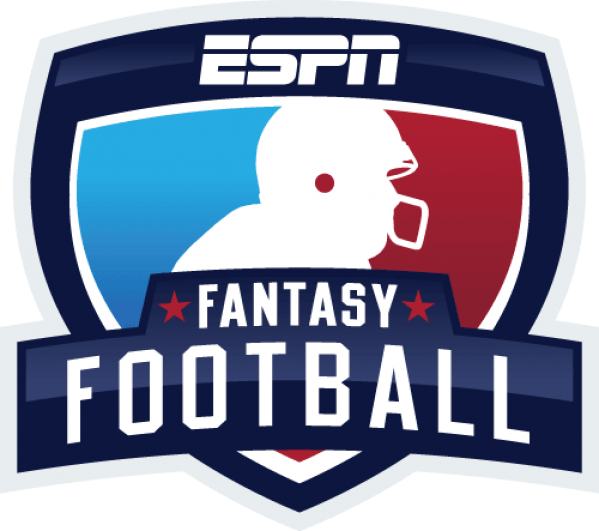 ESPN is the mecca of American sports, and so it would only make sense that they offer a fantastic fantasy sports service. They give their users a superb analysis database through a wide variety of outlets such as podcasts, web content, and fantasy sports pre-game shows.
If you want a website that will pump out fantasy sports related content like no one's business, then ESPN is the ideal site.
Unique Feature
One unique feature that you will not find anywhere else is part of ESPN's insider package, which will give you access to postings, rankings, and articles that you will not find anywhere else.
Layout
ESPN's fantasy site is well laid out and makes sense, even to novice users. If you are a beginner fantasy sports player, then you'll have no issues with managing your team and making moves.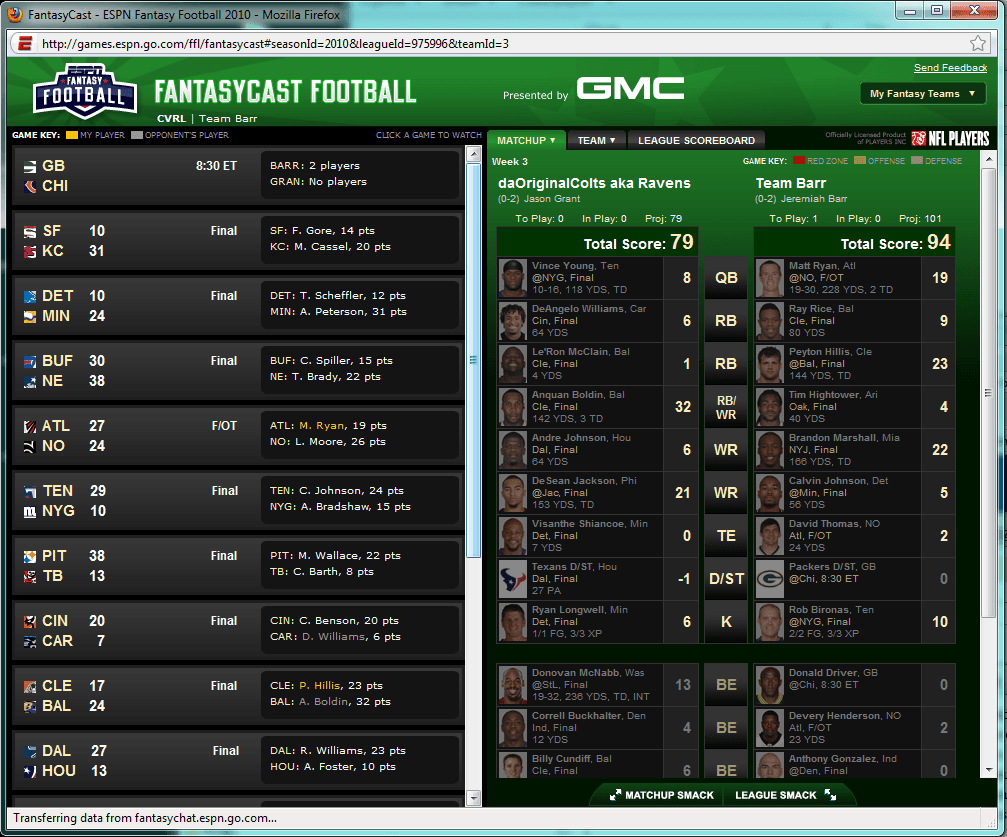 What Sets ESPN Apart
The analysts and information found on ESPN is one of the most extensive compared to other similar sites. It is an excellent place to find fantasy sports related articles. However, you may discover that delving into the stats on ESPN can be a bit of a flat experience.
8. DraftHero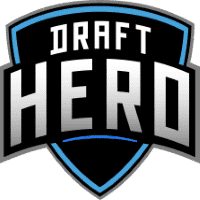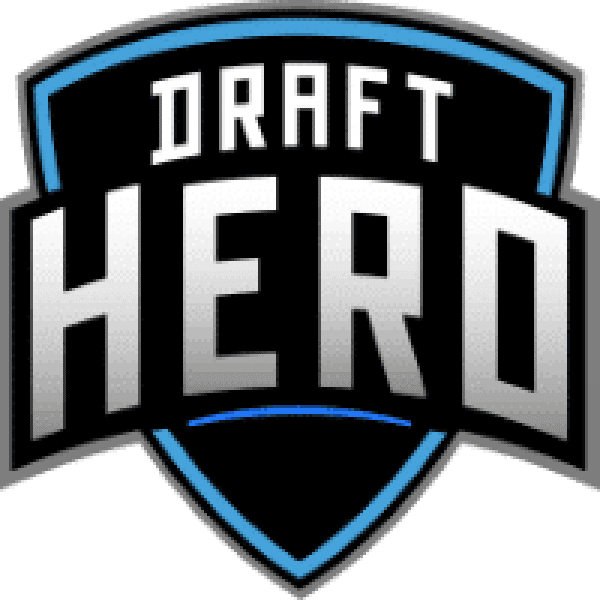 DraftHero is another Daily Fantasy Sports website that lets you play fast-paced games for hockey, baseball, basketball, and more. DraftHero has many features that make it worth a try even with its smaller user-base. For instance, you can sign up and play for free without depositing any money to get a feel of the website and see if it is worth your while.
Unique Feature
The DraftHero site is unique in that its simple interface makes you able to sign up within minutes and start drafting your team right away. Although it is a smaller site, you still have the ability to win more than $500,000 in potential cash prizes.
Layout
DraftHero has such as a simple interface that you can create a team and line-up in less than 30 seconds if you wanted to. Additionally, they make sure that depositing money into your account is secure and hassle-free so that you can get right to playing for the money. This is an outstanding website to try out if you are new to fantasy sports, as the interface is incredibly easy to comprehend.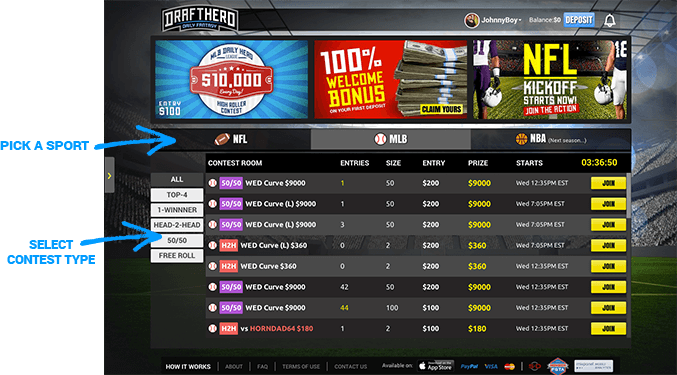 Bonuses and Promotions
DraftHero gives you a remarkably generous bonus when first depositing money. It is released in 5 percent increments, which is very high for the industry standard. You can gain up to $1000 in sign-up bonuses. All you have to do is sign up using the Promo Code: LEGAL.
What Sets DraftHero Apart
DraftHero lets you feel like you are a real team owner that can create your own team with your own selection of players. The different events and games on DraftHero make sure that there is never a dull moment. With contests for as little as $1 you can try your hand at fantasy sports without the money commitment.
9. CBS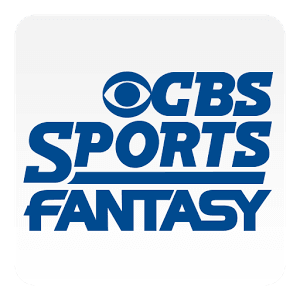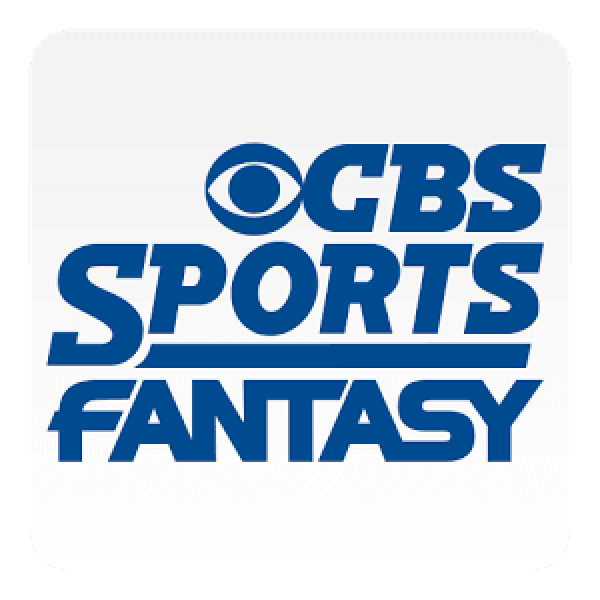 CBS provides a fantasy football experience that focuses on the details. Although you may find CBS Sportsline's fantasy program a bit confusing compared to others, many aspects make the website a good find.
Unique Feature
If you are willing to fork over a subscription cost, then you may find CBS Football Commissioner to be an extremely savvy tool. This tool lets you control every single aspect of your league, including multiple matchups every week. These are not available anywhere else, and so can be worth the cost.
Layout
Although you will not find any extravagant features on CBS's website, they make sure that the features they do provide are all superb. For instance, CBS' live Game Tracker is comparable to ESPN's and NFL's.
Another notable feature of CBS's fantasy website is that they put a lot of time and care into their mobile application. You'll find that no other mobile app will offer you the amount of features or details that this one does. The mobile app integrates research and stats seamlessly, which gives you an all-inclusive place to do your research, look at stats, and read boards.
CBS' one-on-one matchup screen is entertaining while still maintaining a basic look that avoids all of the frills. You'll also find that the fantasy experts at CBS do a fantastic job of explaining and detailing everything that you should know as a team owner.
What Make CBS Stand Out
This site is an ideal choice for those who'd prefer to look at their smartphones, as the CBS Sports app is one of the best in the industry. It is also an excellent tool for those who like versatility in their websites, especially if you are willing to pay the price for CBS Sports Commissioner.