Oklahoma Online Gambling | Is Gambling Legal in Oklahoma?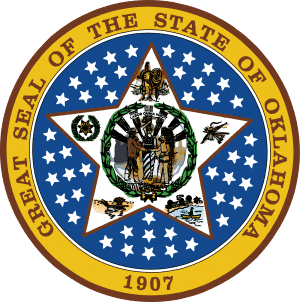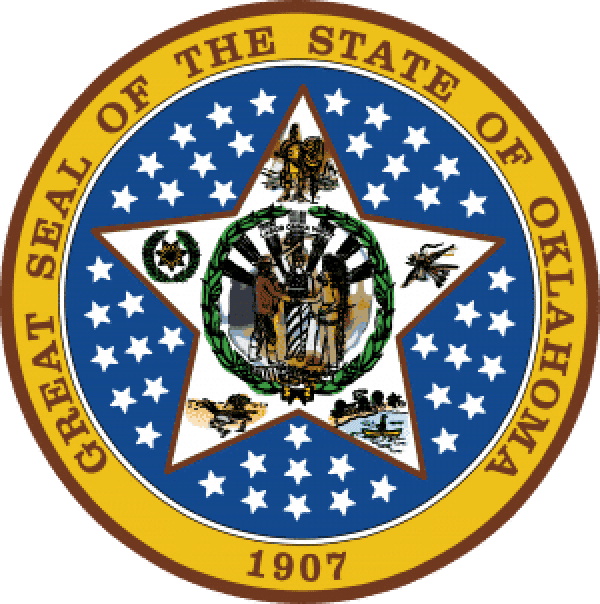 Legal Online Gambling In Oklahoma
Oklahoma is one of the more gambling-friendly states in the Union due to agreements with 33 Native American tribes residing in the Sooner State. All of the reservations hold proper licensing for tribal casinos, giving residents and tourists a place to gamble legally in a variety of ways. Tribal casino permits provided by the state outline the approval for a few different types of gambling such as slot machines, poker, blackjack, and other casino-style table games. 
However, tribal casinos are unable to allow sports betting anywhere in the state. Thankfully, there is an exciting sports betting alternative that is federally legal in the United States. The Sooner State is also home to a few different horse and greyhound racing tracks that are open all year and can be accessed online safely anywhere in the country. Although there has been a legal push for the future availability of online gambling, the state seems rather restrictive of gambling outside its contracts held with Native American tribes. Online poker and casino games could be an advantageous possibility in the near future, but for now, the tribal casinos are limited to land-based gambling. Residents of Oklahoma can still experience the thrill of gambling action online by trying their hand at a few other ways to win real money.
What Type of Gambling is Legal in Oklahoma?
The state offers a few different ways to wager legally online. Residents will find that placing online bets on any horse or greyhound race is completely safe and legal in Oklahoma. There are many US regulated racing sites that make gambling simple and reliable from any platform. Powered by online and mobile applications; bettors can make wagers on the go or at home. Oklahomans are also permitted to partake in fantasy sports betting. Unlike traditional sports betting, fantasy sports competitions are considered games of skill throughout the entire United States under federal law. Residents of the Sooner State will find the same level of excitement and enthusiasm found in old-fashioned sports betting, but with a likelier chance of walking away as a winner when playing fantasy sports.
Legal forms are:
Online Horse and Greyhound Racing
Oklahoma currently has three horse and greyhound racing tracks established throughout the state. Each race track is licensed and managed by the Oklahoma Horse Racing Commission. The tracks have been there for decades. However, the majority of residents get their horse and greyhound racing fix online. Due to the state of the art technology, races all over the world can be streamed online on a computer, television, or mobile device in the comfort of your own home. It is unfortunate that the live tracks do not receive as much attention as they once did, but the industry is still thriving more than ever thanks to a few safe and legal sites.
Legal horse and greyhound betting sites:
Twinspire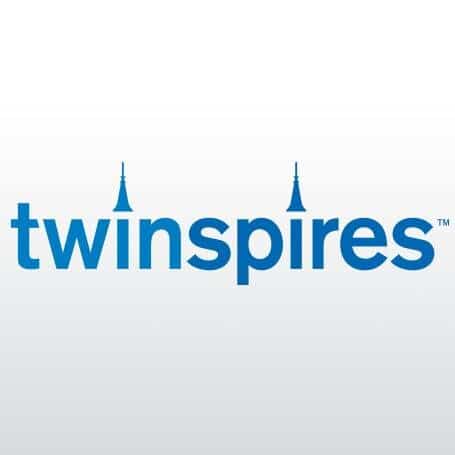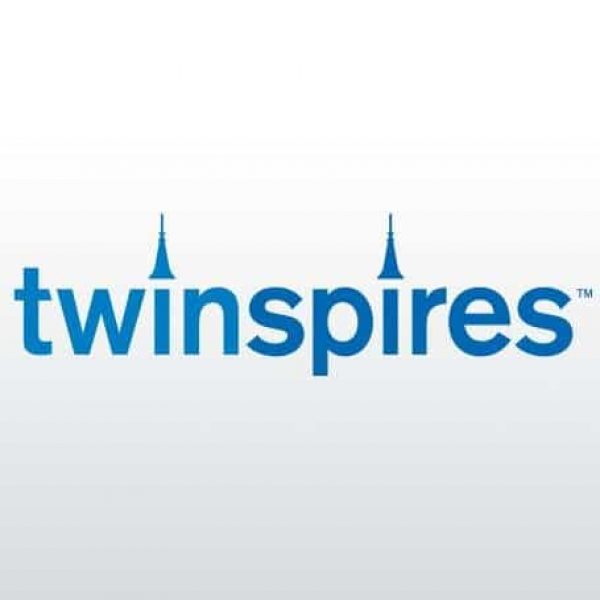 TwinSpires is another respectable horse and greyhound racing site that offers several key tips and insight for every new horse and greyhound bettor. The site's simple and effective platform can be used at home or on the go with the new TwinSpires mobile application. Don't forget to check out all of the new up to date handicap information on the upcoming races.
Bet America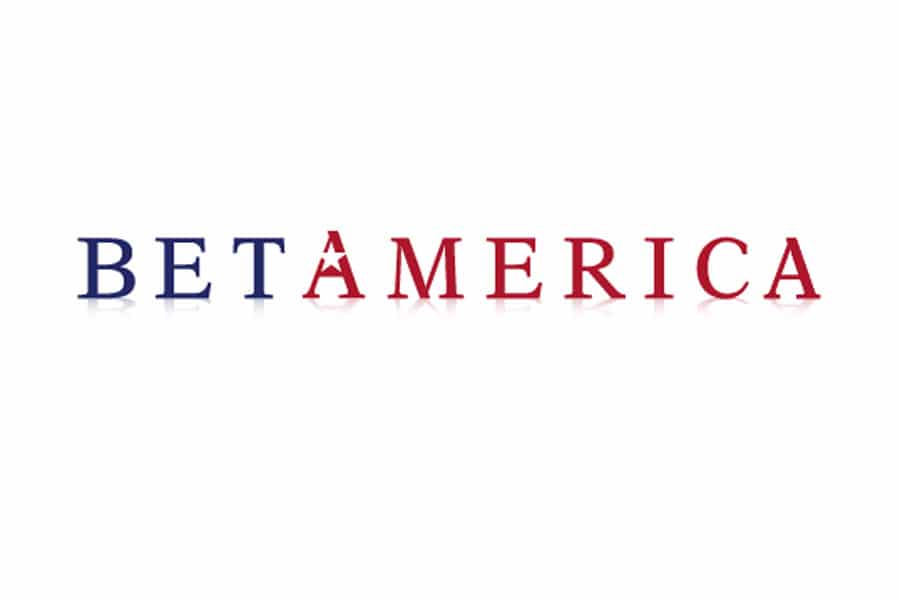 BetAmerica stands as a powerhouse website for all of your horse and greyhound racing needs. It holds live races online to stream 24/7 so its members can always get a piece of the action. Right now, BetAmerica is offering sign up matching bonuses when new members join the horse and greyhound racing community. Check out the BetAmerica mobile app that allows members to set bets anywhere on the go. Check out the BetAmerica Review to learn more!
Online Fantasy Sports
Online fantasy sports betting is turning out to be an attractive sports gambling alternative, with over 57 million participants. The United States Congress decided to label the gambling type as a skill-based game in the eyes of the law in 2006. The Unlawful Internet Gambling Enforcement Act followed up on the decision, deeming fantasy sports as a legal game type in all states including Oklahoma. The reason being justified with conclusive evidence that fantasy sports players have to both micro and macro-manage teams of professional players using more than just seasonal statistics. Congress took into consideration the complex level of game theory within fantasy sports competitions that includes coaching strategies, injuries, player types, and a number of other skill-based variables that affect the outcome of the game. Fantasy sports betting proves to be far more than a simple game of chance. All the while, each and every fantasy sports betting site operates within the confines of United States gambling law and are regulated on US soil.
Safe and reliable fantasy sports betting:
DraftKings
DraftKings also leads the fantasy sports industry with easy and fun non-commital leagues. Its new members have access to many different types of competitions including tournament play. Test your player knowledge as a new member and DraftKings will match your first deposit for up to $300. Learn more by reading the DraftKings Review!
FanDuel
FanDuel is now considered the largest betting platform for daily fantasy leagues. Leagues no longer have to be seasonal, and the lack of commitment suits almost everyone who wants a fast-paced and exciting experience. New members can now try a daily or weekly league competition with a money-back guarantee.
Online Casinos
The Sooner State also permits its residents to make real cash wagers on skill games. Oklahomans can try their hand at popular games like Wheel of Fortune or Candy Crush Saga to win real money through prizes and jackpots. Though online poker or slot machines may not be presently legal, residents can get the same action with far better odds with skill games.
Online Casino Alternative:
WorldWinner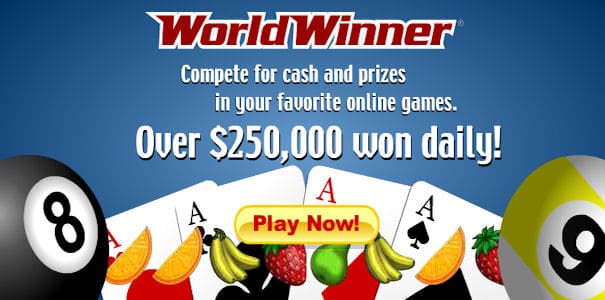 WorldWinner hosts the most online competitions for money in the United States. Operating through the popular television network (GSN), World Winner allows members to enter into real money contests for a chance to win big money. New and classic games are available to play online such as Scrabble and Bejeweled. Join now for a fun and easy way to wager real money online.
Participating in Offshore Gambling Websites
Oklahoma deems playing on offshore gambling sites an illegal offense according to the state legislature. Although the law does not precisely outline online betting as illegal, playing on a site that is unauthorized by Oklahoma gambling regulation is a punishable crime. State Statute 21-942 quotes "Any person who bets or plays at any of said prohibited games, or who shall bet or play at any games whatsoever, for money, property, checks, credits or other representatives of value with cards, dice or any other device which may be adapted to or used in playing any game of chance or in which chance is a material element, shall be guilty of a misdemeanor, and upon conviction thereof shall be punished by a fine of not less than Twenty-five Dollars ($25.00), nor more than One Hundred Dollars ($100.00), or by imprisonment in the county jail for a term of not less than one (1) day, nor more than thirty (30) days, or by both such fine and imprisonment." The penalty does not seem very drastic, but it is in place for a reason. Though offshore sites are available to United States residents all over the country, sites such as these are dangerous to invest in and unsafe to play. This is because offshore sites operate outside of US legal jurisdiction, holding gambling licenses in countries with little to no gambling regulations. Fair play and taking home your winnings are never a guarantee on offshore sites.
Online Poker 
Online poker was legal in the Sooner State for only a short amount of time in 2013. The Oklahoma State Governor allowed two Native American tribes to open a website for OK state and tribal residents as well as the international gambling community. The online poker site Pokertribes.com was federally shut down a few months later under the control of Secretary Washburn of the Indian Affairs. Washburn claimed that Pokertribes.com "introduces an inappropriate basis for revenue sharing in a contract. The State cannot control, nor can it offer, exclusive access to a market of patrons located entirely outside the United States and its territories." The quick and decisive ruling of the site set the precedence for the national stance on offshore poker sites as well as the future for state-permitted online poker. If poker is to become legal online, it will do so dealing with entities based in the United States alone.
Online Sports Betting
Oklahoma treats traditional sports gambling methods with hostility, like most other states in the Union. Oklahoma refuses to authorize, license, or regulate any land-based or online sportsbooks within its borders. None of the 33 tribal casinos in the state can permit traditional sports gambling, and the state regulation does not seem to show change for the future. Residents sometimes try their hand at an underground method but should be careful due to illicit gambling regulations set in place in Oklahoma. Although the state carries only a light first-time penalty for participants of sportsbooks, the Sooner State cracks down on bookies or managers of illegal sports betting. Anyone who decides to operate an illegal gambling enterprise is subject up to $2000 in fines and up to 10 years in prison. It is always safest to try your hand at fantasy sports betting or horse and greyhound racing, which is completely legal and is entirely based within the confines of Oklahoma state law.
Conclusion
Outside of the many land-based tribal casinos, Oklahoma still offers a variety of online gambling options. These options are not only legal, but they are consistent and safe, guaranteeing participants their winnings and fair play. Overall, it always proves for the best experience to gamble within the law.