Michigan Online Gambling | Is Gambling Legal in Michigan?
Legal Online Gambling In Michigan
Michigan is awash with casinos and has a gambling tradition that goes way back, which makes it a more gambler-friendly state than many others. However, currently, Michigan gambling is limited as there aren't any legal in-state online gambling websites and likely won't for quite some time.
Michigan does have a thriving physical gambling industry that includes 23 Tribal casinos, four horseracing tracks, and three casinos in Detroit. The Michigan Gaming Control Board regulates all of these land-based casinos.
$5 free with FanDuel Michigan
All Michigan residents can claim $5 free by simply signing up to FanDuel.
What Types of Gambling Are Legal in Michigan?
There are presently no legal US-based websites to participate in online casinos, poker, or sports betting within Michigan. Fortunately, there are still a few opportunities for Michiganders to bet real money on a safe and regulated platform.
These are:
Participating in Off-Shore Gambling Websites
At this moment, there is no legislation in progress or any future plan for Michigan to enter the field of online casinos, poker games, or sports betting. Those who wish to do so would have to risk playing at an unregulated offshore website.
Although Michigan doesn't have any laws against online betting, it is not advised that you do so, as there are currently are no online gambling sites based out of the United States that Michigan residents are allowed to use. Thus, all available online gambling sites are unregulated and out-of-country. Countries that have no enforcement and very little gaming laws host these offshore operations. Because of this, you have no guarantee that you will receive a fair game or even be handed your winnings.
Although participating in offshore gambling is not illegal, those who organize illegal gambling games in the state of Michigan can end up with ten years in prison and a $100,000 fine if caught.
Online Poker
Online poker is not clearly legal or illegal in Michigan. Nonetheless, no one has been charged or arrested for playing on offshore poker websites in Michigan.
For one year, between 1999 and 2000, online poker and other types of gambling were deemed illegal thanks to State Bill 562. The bill stated that any website that broke existing state gambling laws was illegal and had the same penalties given under the existing laws. Because physical casinos have to have state licensing, this made Internet poker rooms illegal since they could not abide by Michigan's strict regulations.
However, a year later, Michigan's government turned over to liberal control, and thus the Public Act 185 passed which repealed the previous section. This rendered participation in online gambling not expressly illegal, but there are still no regulated online poker rooms based in Michigan.
Online Sports Betting
Michigan has not regulated or legalized online or land-based sports betting in the state. Because the state does not monitor or license sports betting companies, you will be unable to find any safe sports betting options.
If you find an online sportsbook in Michigan, it is an illegal practice that you should steer clear from.
The legal and safest means of betting on sports in Michigan is to do so through an online fantasy sports website or by betting on greyhound/horse races. As stated earlier, you may legally bet on sports through an offshore website. However, it is highly recommended that you avoid doing so.
Online Horse and Greyhound Racing
There are four live tracks in Michigan that allow you to bet on them, as well as a few websites. At the moment, the state has allowed three betting websites to host horse/greyhound race gambling for Michigan residents. Each of the three is a reputable company in the legal betting industry and a safe platform to bet real money on.
Legal Horse/Greyhound Racing Websites in Michigan:
Bet America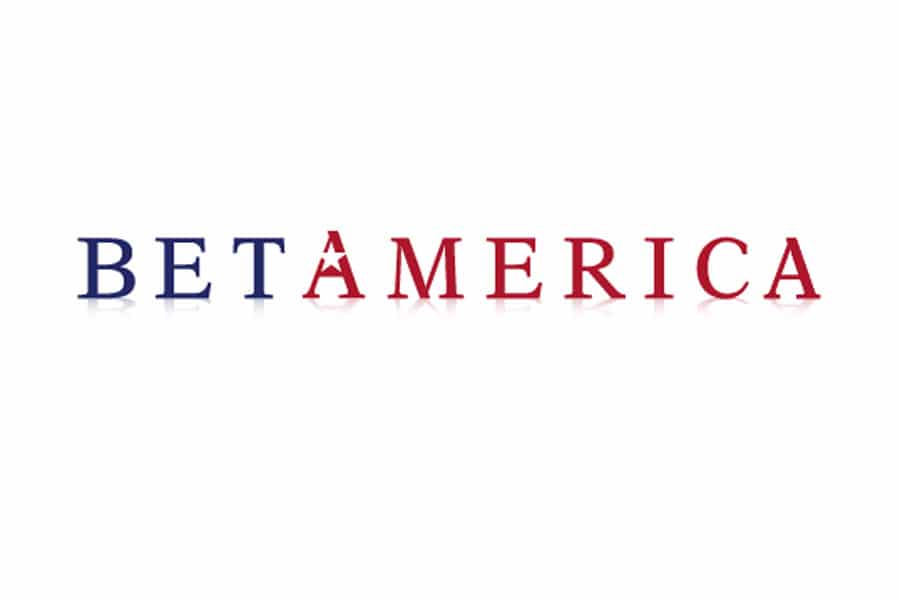 BetAmerica is both legal and secure. It gives you the opportunity to bet on horse, greyhound, and harness racing at both Michigan tracks and tracks from around the world. The site is extremely easy to navigate and offers great bonuses. BetAmerica will match your initial deposit up to $300 and also offers varying rewards that change throughout the year. Check out the BetAmerica Review to learn more!
TVG

TVG offers around-the-clock online horserace and greyhound betting on both mobile devices and online. This company will give you up to $150 simply by signing up and depositing, and another $50 for referring a friend. You can look up results and statistics, as well as bet using your mobile phone, and so TVG is an excellent option when you're on the go.
Online Fantasy Sports Betting
Traditional sports betting is likely to remain illegal in Michigan for some time since there are many federal and state laws that put blocks on developing the industry.
However, Michiganders are lucky enough to be able to bet real money on fantasy sports websites, and in many ways, fantasy sports gambling is more advantageous than other traditional forms of betting.
Fantasy sports betting is considered a skill game, which is federally legal. There are only a few states that don't allow for online fantasy sports gambling, but Michigan is not one of them. Therefore, you can play on one of the many fantasy sports websites without worrying about breaking the law or dealing with sketchy out-of-state operators.
On top of this, fantasy sports betting allows you to have a more interactive role in your bets. You aren't simply choosing a winning team and crossing your fingers that they win. Instead, you must draft the team yourself. You have a virtual salary cap, but it is up to you the amount of money you spend on your players, and which areas you put your money into.
Two of the Most Popular Fantasy Sports Websites:
DraftKings
DraftKings is a 100% legal daily fantasy sports website based in Boston. Although it may take some time getting used to, DraftKings' daily version of fantasy sports is easier to play than season-long bets once you get used to it. This is because you do not have to find a long-term season strategy that is high stakes. Learn more by reading the DraftKings Review!
FanDuel
FanDuel also uses the daily format of fantasy sports, which makes it fast-paced and very exciting. You have more games to choose from and opportunities to win huge cash prizes with this website. Each time that you play a money game, you will be given FanDuel Points no matter if you win or lose. These points can go towards monthly freerolls and contests.
Online Casinos
There aren't any legal online casinos based in Michigan and there likely won't be any for quite some time. That being said, it is legal to bet on skill contests in the United States as long as you are the one competing and have control over if you win or lose. You may also bet on skill games online as long as they are truly skill-based.
Online Casino Alternative:
WorldWinner
WorldWinner Is the largest skill-based gaming/betting website on the market. Still, it is a relatively small company compared to the sites listed above. It is a safe place to bet using real money and have fun playing some of your favorite games such as Bejeweled. However, don't expect to be able to win a massive amount of money using this site.
Conclusion
Although there are no penalties for gambling on offshore sites, it is not advised that you do so. Instead, bet on websites created and based in the United States. These US-based companies offer a great gaming experience and guarantee that you will receive your money if you win. These sites are 100% legal because of exemptions given to them through federal legislation. Above all, be safe, don't go over your spending limit, and have fun when online gambling at a legal online operation.