West Virginia Gambling | Is Gambling Legal in West Virginia?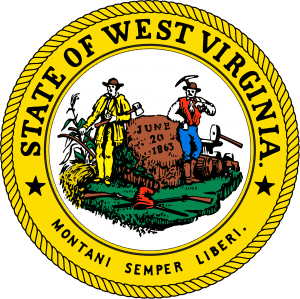 Legal Online Gambling In West Virginia
West Virginia Gambling is not looked down upon, and so residents of this state have many options to choose from when it comes to this industry. There are five physical casinos and five racetracks within the state, which gives residents plenty of opportunities to play live games and bet on races.
Moreover, the state's relative leniency towards online gambling is demonstrated through its support of New Jersey's attempted legalization of sports betting. The governor of New Jersey, Chris Christie, ordered authorities to allow casino facilities and racetracks to take sports bets. West Virginia responded by issuing formal support of New Jersey's actions. This is good news for West Virginia residents, as it means that the state does not strictly oppose online gambling. Although online casinos, sports betting, and poker sites are not allowed within the state, residents do have the opportunity to gamble online through alternative means. Also,  it is more likely than other states for all forms of online gambling to become legalized in the future.
The laws regarding online gambling in West Virginia are not very clear. For instance, there is no formal definition of what defines gambling besides that it must involve chance and many statutes are extremely ambiguous and contain nothing about online gameplay. Because of this, some West Virginia citizens choose to play on overseas operations for online poker, casino games, and sports betting, as it is not clearly illegal to do so. However, it is highly recommended that you avoid resorting to such gameplay since overseas operations reside in countries where it is very little in the way of government control over the industry. This makes it so that foreign online gambling websites can practically get away with whatever they want with no repercussions, whether it is delayed payments or shady terms. It's best to stick with legal forms online betting that is both regulated and safe to play.
$5 free with FanDuel West Virginia
All West Virginia residents can claim $5 free by simply signing up to FanDuel.
What Types of Online Gambling are Legal in West Virginia?
Online casinos, sports betting, and poker websites are all illegal in West Virginia. However, online skill games, fantasy sports betting, and horse/greyhound race betting are all allowed. This is because:
The Unlawful Internet Gambling Enforcement Act (UIGEA) that passed at the federal level in 2006 cites fantasy sports as a legal form of betting because players do not utilize luck to win but instead have to use their skills and knowledge.
The Federal Interstate Horseracing Act of 1978 along with a 2000 amendment allows online horse and greyhound race betting.
Skill games are not considered a form of gambling owed to their lack of a chance element and so they can be played for real money.
Online Horse and Greyhound Racing
West Virginia has four racetracks—The Wheeling Island, The Mardi Gras, The Hollywood, and the Mountaineer. Some of these are located within casinos, which allows patrons to both gamble and bet on races within the same location. However, many West Virginians choose to get their fill of horse/greyhound race betting online instead, as it is 100% legal and regulated within the United States. There are several US-based betting websites that allow for an immersive experience.
TVG

TVG is regulated, licensed, and based in the USA, which makes it a fun and safe website to use. It gives you access to 150 tracks in the US and a few from across the world that you can wager on the outcome as if you were at the racetrack. This site gives you full track odds on every bet that you make, as online bets are combined with all of the others placed by those physically watching the race. TVG also gives you a range of handicapping tools, and instant news updates so that you can stay on top of your race betting game. Check out the TVG Review to learn more!
Fantasy Sports
Fantasy sports is legal in the United States under federal law, as it is a game of skill and so not considered a form of gambling. The first law to declare fantasy sports legal was in 1999 and was confirmed when the UIGEA excluded it from their definition of sports betting in 2006. For a fantasy sports website to be deemed legal, it must demonstrate that the game's outcome is determined based on a player's skill and not chance or luck.
Many people think online fantasy sports betting is superior to traditional forms of sports betting due to its more involved nature. This is since players have the ability to custom create their own team using a virtual budget that they choose where to allocate money.
Popular Fantasy Sports Websites:
DraftKings
DraftKings is a daily fantasy sports website, which means that there is quite a bit of difference in playing it than a traditional fantasy sports game that lasts the entire season. DraftKings lets you create a team every day and play for a chance to win an instant payout. This type of quick gameplay is much more fast-paced and exhilarating and allows you to not take such a big blow in the case that you lose, as you can just start over the next day. Another major highlight of DraftKings is that they will double your money up to $300 as a new player.
FanDuel
FanDuel is another type of website that allows players to pick teams on a daily basis for a chance to win big payouts. One great bonus that they offer is the Freeroll, which you can qualify for just by depositing money. Those who do so will receive one free Freeroll for a chance to win $1,000 in cash. Additionally, FanDuel will also match your first deposit up to $300 so that you can get more bang for your buck. Read the FanDuel Review to learn more!
Online Casinos
Online casinos are not legal in West Virginia as they are considered to be chance-based, and so no online casinos operating within the United States allows West Virginia residents to play. That being said, those who do want to gamble can do so by playing their favorite games as long as there is skill involved. This means that you can play such games as Sudoku or Bejeweled to win real money.
Online Poker 
There was some talk that West Virginia would follow Delaware to legalize online poker companies. However, as of now, the state does not specifically have laws that prohibit or authorize poker websites. It comes down to whether or not poker is considered a game of chance, which would make it illegal under WVC- 61-10-05, or if it is a skill contest, which would deem it legal. However, there is no text that demonstrates which one West Virginia leans towards
There is some hope for the legalization of online poker at some point in the future due to John Musgrave, the state's lottery director, statement that West Virginia is looking into its online options. However, currently, there are no legal websites based in the US that are authorized to serve West Virginians, and so there are no regulated means of playing online poker.
Online Sports Betting
Federal Law does not allow any state to authorize sports betting, which means that there are no legally operated sportsbooks physically or online in West Virginia. Although this does not make it illegal for you to participate necessarily, sports betting is not regulated by West Virginia's government, which makes offshore accounts the only means to participate in sports betting. Nonetheless, doing so means there is no guarantee of winnings being paid out. It is best to stick to online fantasy sports websites that allow you to bet real money on the outcome of sports games.
Conclusion
West Virginia is pretty high on the list of states that are considered progressive towards the legalization of online gambling. However, there are currently no bills in the works to legalize other forms of online gambling within the state.
That does not mean it won't happen at some point, and it is likely to ensure much sooner in West Virginia than in some other states due to the state's relative openness to online gambling. Until then, it is best to stick to legalized and regulated forms of online gambling so that you can bet safely with fair terms on websites that are held accountable by the US government.